Since 2017 Swedish Lapland, Finnish Lapland and Northern Norway have cooperated in an EU-funded project to promote travel to the arctic parts of Northern Europe. The project also aims to make it easier for visitors to combine activities in two or three countries of the region. For example, you should be able to go whale watching in Norway and then head on to the ICEHOTEL in Swedish Lapland.
The wilderness of northern Sweden, Finland and Norway makes for an awesome playground. Here are some things you can do in Arctic Europe:
heli-ski at midnight
hike in the fjords
go mountain biking in the forests
go surfing
go river rafting
fish from pristine rivers and lakes
cook that fish right there
play a round of frisbee golf
stay in an ice hotel
More info
---
  Hotels in Swedish Lapland
Book now: Hotels, hostels, B&Bs in Lapland
---
  Holiday homes in Swedish Lapland
Wide selection of holiday homes, including cottages, villas, cabins and apartments.
Book now: Holiday homes in Lapland
---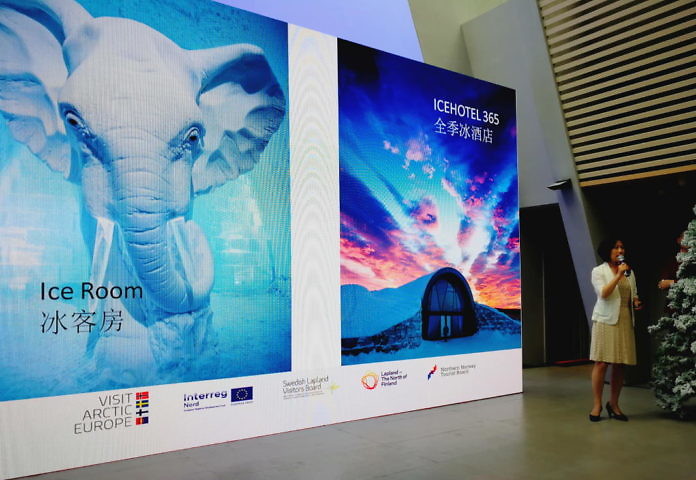 From the Visit Arctic Europe press event in Beijing, China, July 27, 2017
Related article
Source: Swedish Lapland Visitors Board; photo: Dan Björk