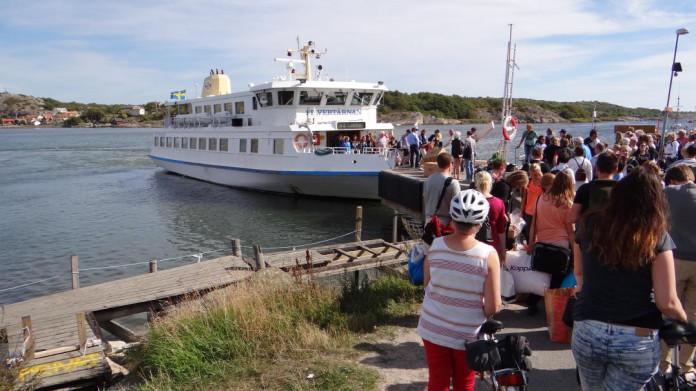 The southern archipelago of Gothenburg cannot be reached by car. There are no bridges from the mainland. Apart from a few taxis, ambulances and fire engines, the islands are car-free.
However, even without a car the Gothenburg southern archipelago lies within easy reach. Passenger ferries frequently go to the islands. They leave from Saltholmen in western Gothenburg. The ferries are part of public transport, so they do not cost more than a tram ride.
The islands are ideal for walking and hiking. Moreover, there are many small bays where you can go for a swim.
Eat and drink
Some smaller restaurants can also be found on the islands. But you can just as well buy baguettes, butter and beverages from one of the small grocery stores on the islands and buy some prawns direcctly from a fishing vessel (for example in the harbour of Donsö). For your picnic you will find beautiful places almost everywhere.
Tour tips from Gothenburg to the southern archipelago
Tip #1: You can take the ferry from Saltholmen to Styrsö Bratten and then take a leisurely walk along the water to Donsö. The two islands are connected by a bridge. From Donsö you take the ferry back to Saltholmen.
Tip #2: If you take the ferry to Brännö Rödsten, you can walk across the island and take the ferry back to Satlholmen from the southwestern side of the island (Brännö Husvik). Halfway across the island, there is Brännö Värdshus, an inn where you can comfortably eat inside or outdoors.
---
  Hotels in the southern archipelago
Book now:
On the island of Brännö: Brännö Varv B&B
On the island of Vrångö: Kajkanten Vrångö
As you can see, there are not many accommodation options available on the islands, especially if you want to book online. Alternatively you could check in at the Quality Hotel Waterfront in Gothenburg, which is located right next to the Älvsborg bridge. From there it is just a 15-minute ride by tram to Saltholmen where you find frequent ferry services out to the islands. If you take the same tram from the hotel but in the opposite direction, you get into the city centre.
  More hotels in Gothenburg
Book now: Hotels, hostels, B&Bs in Gothenburg
---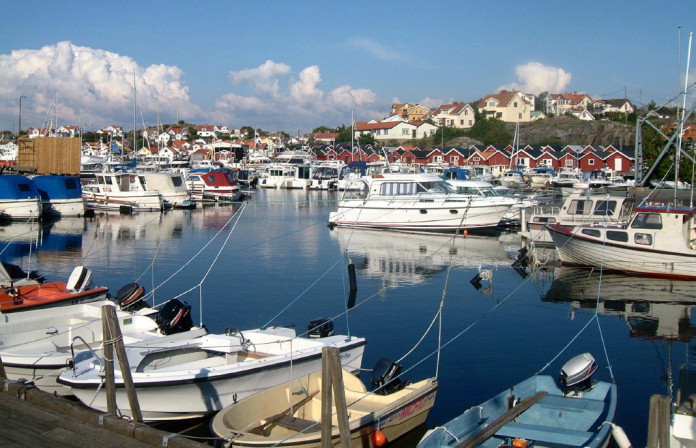 Donsö
This photo was taken on the viewpoint that you can find in the middle of the island of Brännö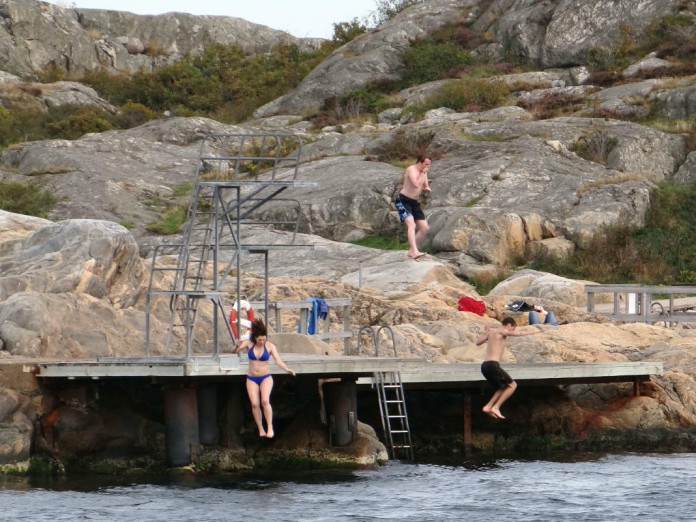 Height of summer? No this picture was taken on a September 8. We caught the three courageous swimmers at the bathing spot Brännö Ramsdal.
Brännö Värdshus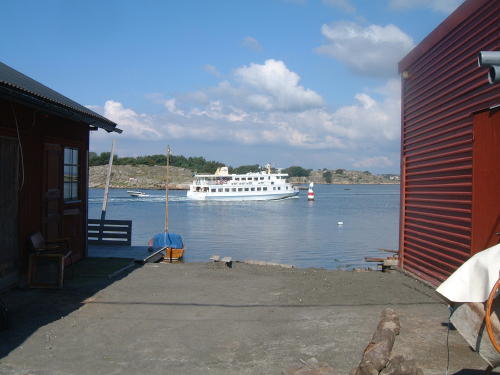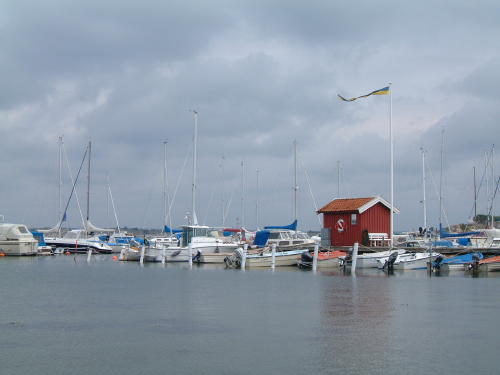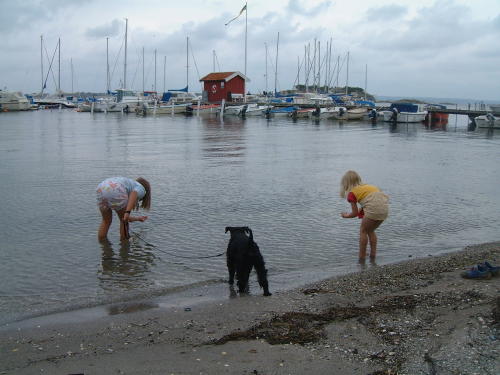 Styrsö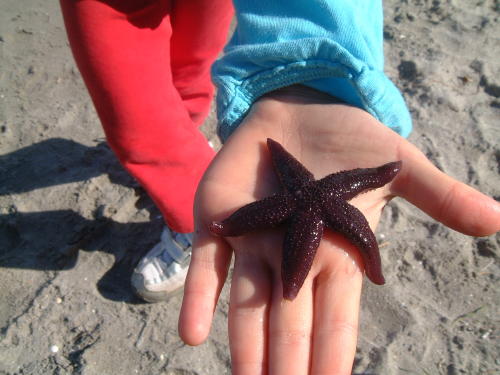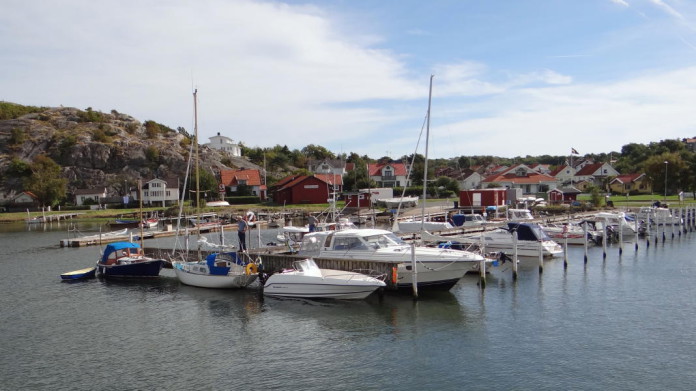 Asperö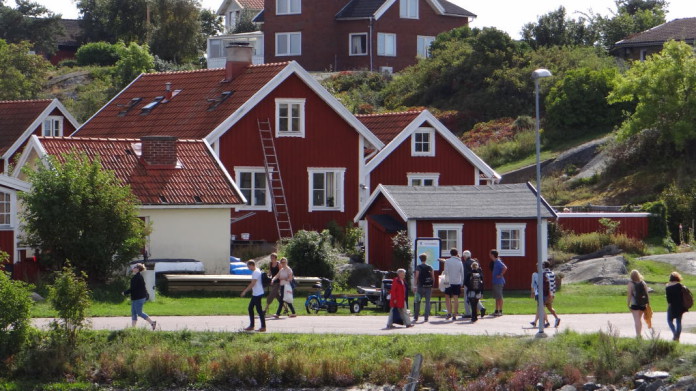 Asperö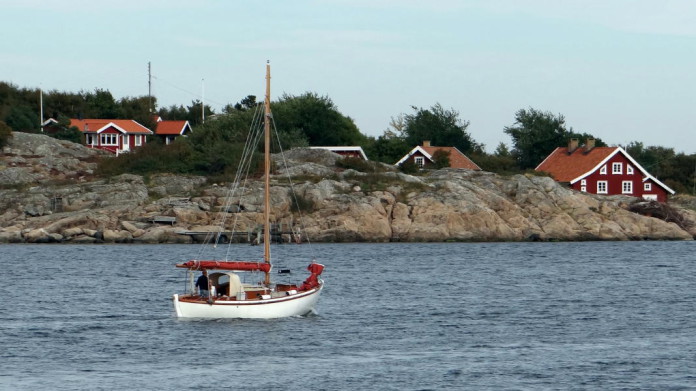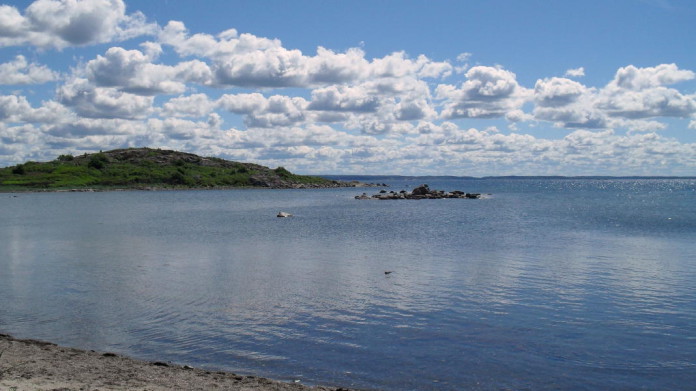 Vrångö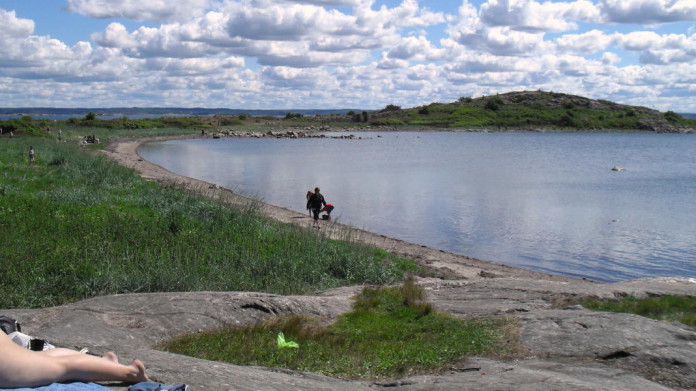 Vrångö