Here you will find regions and provinces in Sweden. From Skåne in the South to Lapland in the North – including the popular tourist destinations Småland, Bohuslän, Värmland and Dalarna. All in all, Sweden has 25 historical provinces. They are called "landskap" in Swedish. To simplify matters, we just call them "regions" here on our site.
Regions in southern Sweden
Regions in central Sweden
Regions in northern Sweden
The province of Jämtland is situated in northern Sweden. Östersund, founded in 1786, is the region's only city. The Sámi culture, with its own history...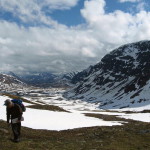 Including Västerbotten and Norrbotten From Malmö in southern Sweden it is about 1,200 km to the southern border of Lapland. Given this distance, it is...