Start your Scandinavian holidays in Stockholm, Gothenburg or Jönköping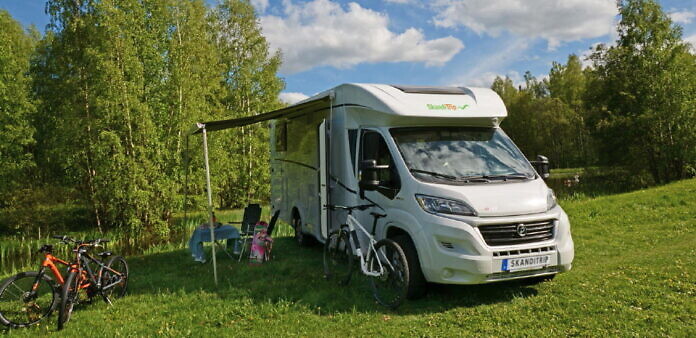 You can rent premium motorhomes (RVs) from us. We work with one of the largest providers in Sweden and can arrange motorhomes of all sizes. We have met the supplier in person several times in recent years. The family-run company has been active and successful in Sweden for more than 30 years.
Rental stations in Stockholm, Gothenburg and Jönköping
The rental stations are located in Åkersberga north of Stockholm, in Mölndal south of Gothenburg and in the centre of Jönköping.
Arrival by plane
The rental stations are easily accessible from the international airports Arlanda in Stockholm and Landvetter in Gothenburg.
From Landvetter airport there are buses to Gothenburg (Flygbussarna) and to Jönköping (FlixBus). A pick-up service is also available.
Arrival by car
Alternatively, you can travel by car. Secure parking is available. The rental station in Mölndal/Gothenburg is ideal if you like to arrive by car. You can take the night ferry from Kiel in Germany (Stena Line) and arrive in Gothenburg in the morning, relaxed and ready to pick up your motorhome and start your holidays.
Convenient locations
All rental stations are located close to European roads – the E6/E20 (Gothenburg) and the E4 (Stockholm and Jönköping). From there you can easily reach central and northern Sweden, Oslo or other Scandinavian destinations.
Five motorhome sizes
The motorhomes are available in five sizes:
Motorhome Compact Plus: Semi-integrated, single beds, for 2 (+1) persons
Motorhome Family Compact Plus: Semi-integrated, single beds, a drop down bed, for 2+2 persons
Motorhome Family: Spacious alcove, double and single beds, for 4-5 persons
Motorhome Family Plus: Extra spacious alcove, double and single beds, for 4-5 persons
Motorhome Family Luxury: Our largest alcove RV, 3 double beds, for 4-6 persons
Full equipment, low-priced complete packages
The motorhomes are fully equipped. This includes crockery/tableware, bedding, camping chairs, table and bicycle racks. Child car seats can be borrowed. Further extras and services on request (like Internet and TV).
When you pick up your motorhome, you will receive a one-hour introduction to the operation of the vehicle and the equipment.
Why book your motorhome in Sweden?
If you rent your motorhome in Sweden, you will have more of your holiday here. When renting on the European continent, for example, you will usually lose three days of the precious rental time by getting to and from Sweden.
Our partner picks you up from the airport or train station. The pick-up service is included in most packages.
The package includes local, Swedish/Norwegian insurance that offers the best possible protection.
Telephone support around the clock by staff in Sweden. Thanks to 30 years of experience in the industry and the best local knowledge, our partner's employees can provide expert help in case you have questions or problems.
The rental company has a unique network in the Swedish tourism industry and can, therefore, recommend motorhome parking outside of campgrounds, for example on farms.
---
More information and booking
Book now:  SkandiTrip Motorhomes in Stockholm, Gothenburg, Jönköping
---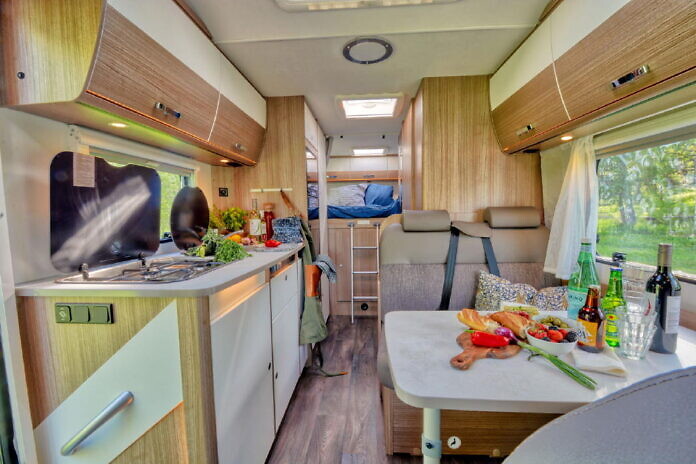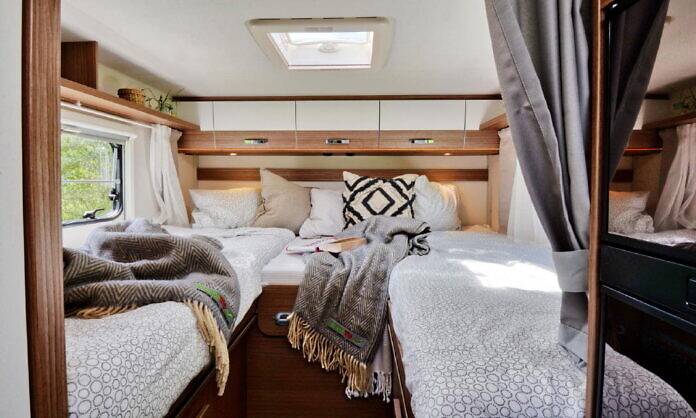 ---
More information and booking
Book now:  SkandiTrip Motorhomes in Stockholm, Gothenburg, Jönköping
---