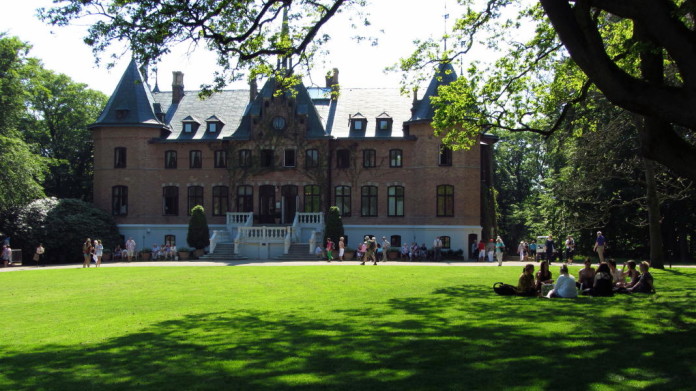 Throughout 2016 Sofiero Castle will celebrate its 150th anniversary. The park at Sofiero Castle in Helsingborg is a very colourful visual treat right now: In the flower beds there are flowers sprouting from over 40,000 spring bulbs.
Exhibition "Twigs and Buds"
On April 15 the castle will open its gates. In the Orangery visitors are treated to yet more spring feelings in the form of the exhibition "Twigs and Buds", which premieres in honour of the opening day. It has been created by garden photographer and creator Annika Christensen in collaboration with garden designer Viktoria Johansson and florist Marie Emilsson.
"It's an inspiring exhibition of materials from nature combined with spring flowers and pansies. Visitors will get tips and ideas on twigs and spring flowers and how they can enrich their gardens, nature and homes," says Annika Christensen.
Meet Sofiero April 16
On Saturday April 16 at 11-15 there will be a full program celebrating the arrival of spring. You can listen to Helsingborg's Concert Hall Choir, join a free guided tour and tie your own wreath at the Orangery. Throughout the day there are staff on hand to provide gardening tips and tell you about the jubilee year events.
Sofiero 150 years
On June 6, Sofiero's 150th anniversary is commemorated with a big festival and the National Day celebrations in the presence of King Carl XVI Gustaf and Queen Silvia. A new Jubilee Garden and the anniversary exhibition "Royal Artistry" will be inaugurated during the festivities.
Selected dates from the 2016 program
April 15 Sofiero opens
April 16 "Meet Sofiero" – program in the park 11-15,

Helsingborg's Concert Hall Choir will sing to welcome spring

April 15 – May 8 "Twigs and Buds," spring exhibition in the Orangery
May 8 Children's Party – the royal playrooms are opened with a large party
May 12 – June 11 "As you like it" – travelling theatre in the park
May 14 – June 12 The rhododendrons bloom
May 21 – September 18 "The salon – the big world in a small room", exhibition in the Orangery
June 6 ANNIVERSARY OPENING AND NATIONAL DAY CELEBRATION: Opening of jubilee exhibition, commemorative garden and Sofia's bridge. One of the day's most spectacular events will be a highwire walk above the rhododendron bushes. Some of the day's events will be transmitted live via www.helsingborg.se/live
June 6 – September 18 "Royal Artistry," anniversary exhibition in the castle
August 26 – 28 The Great Garden Party
About Sofiero
Sofiero Castle and Gardens just north of Helsingborg in Skåne is a place where royal tradition meets experimentation and verdant curiosity. The park has Sweden's largest collection of rhododendrons and is a haven for both garden enthusiasts and families with children.
More info
Check out the entire and updated anniversary program here:
---
  Hotels in Helsingborg
Book now:  Hotels, hostels, B&Bs in Helsingborg
---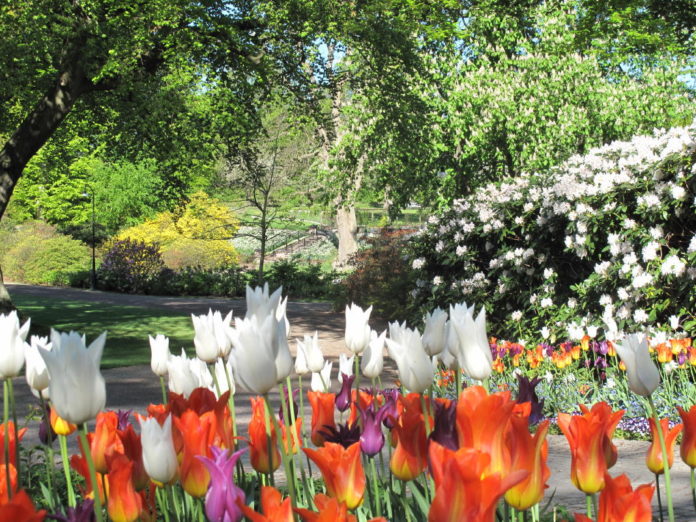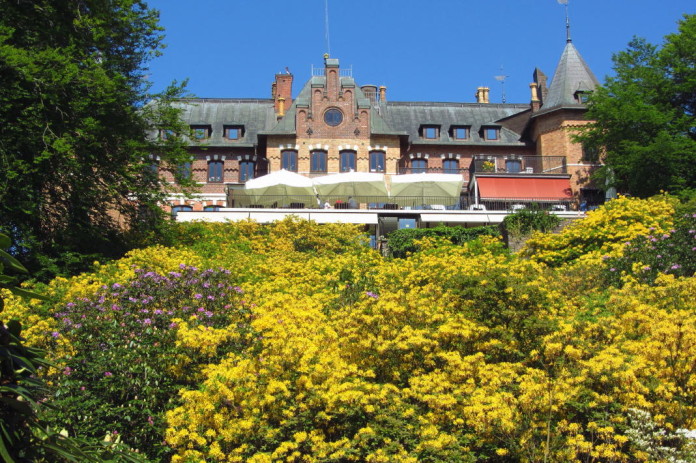 Related article
The most charming castles in Skåne
Source and photo in the middle: Sofiero