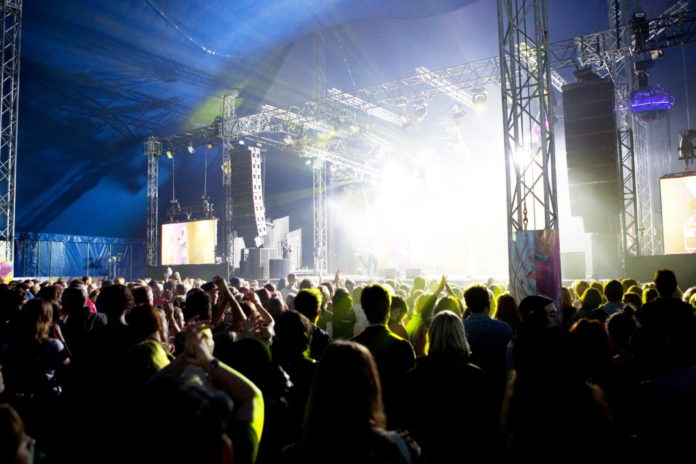 Way Out West will be returning to its home in Slottsskogen Park (Gothenburg) August 11 – 13 for one of Europe´s biggest celebrations of music.
Set in the music capital of Sweden, Way Out West will play host to globally recognized acts including Sia, PJ Harvey, M83, Travi$ Scott and Stormzy.
The festival also reveals Haim, The Kills, James Bay, Yung Lee, G-Easy, The Tallest Man On Earth, Chelsea Wolfe and more to join the line-up for 2016.
Stay Out West will host intimate performances by Dua Lipa and Little Jinder in some of Gothenburg's best venues for the festival's nocturnal offering.
About the festival
Way Out West is a three day city festival situated in the heart of Gothenburg, in the beautiful Slottskogen Park with three stages filled with the most exciting artists to be gracing the Festival circuit.
Way Out West gives festival-goers the chance to explore not only the incredible array of music, but also some of the city´s most stunning cultural hotspots at night. Way Out West´s late night alter-ego Stay Out West, is a series of after hour parties taking place in various incredible venues across the city, hosting intimate gigs with emerging and established artists.
The award winning Way Out West spans rock, electronic and hip-hop and further cements their eclectic tastes with the addition of Swedish singer-songwriter The Tallest Man On Earth, multi-instrumentalist Daniel Norgren, genre defying Chelsea Wolfe along with American rapper G-Eazy to the 2016 line-up.
Way Out West Festival has a strong focus on being environmentally friendly and was the first festival in Sweden to become KRAV-certified. Citing environmental reasons, all food served to artists, staff and visitors during the festival is vegetarian and has been since 2012.
More info and tickets
---
  Hotels in Gothenburg
Book now: Hotels, hostels, B&Bs in Gothenburg
---
The Slottsskogen Park in Gothenburg
Source: VisitSweden US; photo: Annika Berglund