This winter, easyJet is going to offer direct flights from Copenhagen Kastrup to the Åre Östersund Airport in Jämtland. Thus it will be easier for winter tourists from Denmark, Malmö and the Continent to get to the slopes of Åre and Vemdalen. Flights will be available from December 16 to April.
The winter only service will operate once per week on Saturdays on an A319 aircraft.
About Åre Östersund
The city Östersund is located on the eastern shore of Storsjön lake where winter temperatures drop below freezing and create a Winter Wonderland of snow and ice. Östersund is known as "the Winter City" catering for just about any activity on snow or ice. The spectacular "Medvinden" – a 50km long-distance skating track on Storsjön lake – and the Winter Park, a lakeshore winter paradise especially for children with ice castles, ice sculptures, a huge skating rink, restaurants and cafes, are both worth a visit.
Åre is the alpine heart of Scandinavia; a one-hour transfer brings you to Scandinavia's best downhill skiing. There´s also cross-country skiing, tour skating, ice-fishing, horse and dog sledding, snowmobile safaris and much more. This unique combination of winter sports and entertainment at some 50 bars and restaurants in northern Europe's cosiest and trendiest mountain village makes Åre the perfect winter destination for both advanced skiers and families alike.
---
  Hotels in Jämtland
Book now: Hotels, hostels, B&Bs in Jämtland
Quick links for Åre and Östersund:
---
  Holiday homes in Jämtland
Wide selection of holiday homes, including cottages, villas, cabins and apartments.
Book now: Holiday homes in Jämtland
---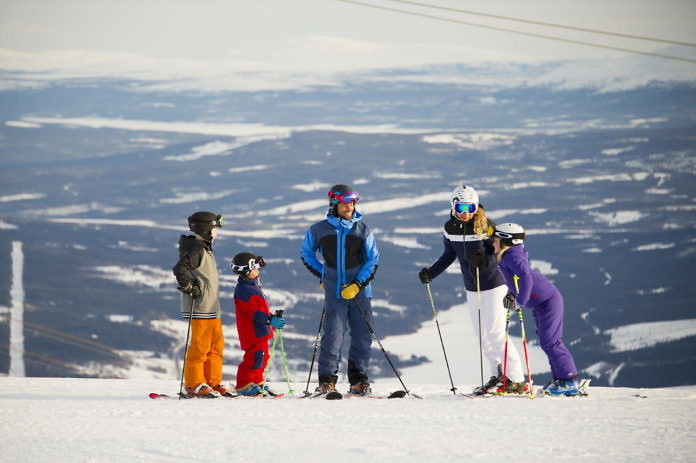 Sources: Swedavia, SkiStar, Destination Östersund, Jämtland Härjedalen Turism; photo airplane: easyJet; photo below: SkiStar