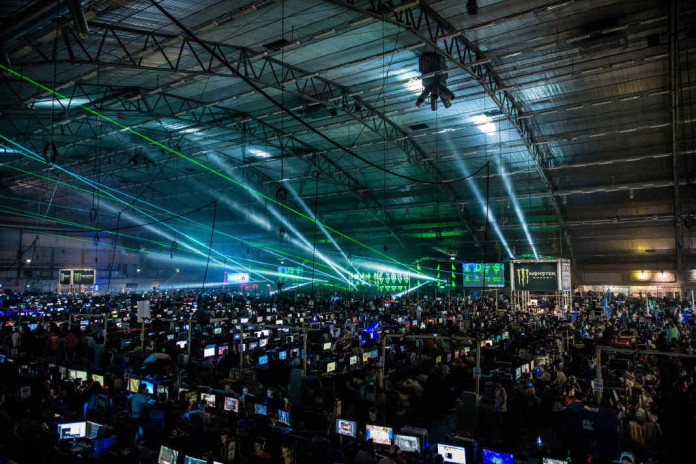 DreamHack's first event in North America has sold out Bring Your Own Computer tickets within the first 24 hours. Eight months before the actual event at Austin Convention Center 6-8th of May 2016. "The response from the the North American community has been overwhelming," said Marcus Lindmark, CEO of DreamHack. DreamHack is the world's largest computer festival.
All Bring Your Own Computer tickets are sold out
September 15, 7 pm, DreamHack released tickets to their first North American event in Austin, Texas. Earlier today we confirmed that all Bring Your Own Computer tickets (Early bird and Regular) are sold out. Also the VIP 3-day visitor tickets are sold out. DreamHack Austin Early-bird tickets were sold out within 10 minutes, and within 24 hours the remaining tickets were sold out.
Swedish DreamHack has had fans in the US for a long time
"We knew that bringing DreamHack to USA would be a special thing since a large portion of our livestream viewers origins from North America. We have had DreamHack fans in the US for a long time," said Marcus Lindmark. "But we never expected this response. Now we're already planning how we can expand this event, but also how we should expand the DreamHack presence in North America as a whole."
24,000 gamers are expected
DreamHack Austin expects over 24,000 gamers across 3 days to attend the event, and the LAN party will be featuring over 2,000 gamers bringing their own computer. Day passes for Friday-Saturday-Sunday are still available.
24/7 LAN-party for the new digital generation
"DreamHack is a unique experience featuring the 24/7 LAN-party, tons of of activities including DreamExpo and both professional and amateur tournaments in different esports titles. It's an event for the new digital generation and a complete new experience for American gamers and enthusiasts," said Marcus Lindmark.
More to come in North America
DreamHack plans to announce it's 2nd event in North America later this Autumn.
About Swedish DreamHack
DreamHack is the World's Largest Computer Festival. DreamHack's roots and core is the LAN party, with the major events DreamHack Summer and Winter, where participants bring their own computers and connect to the Internet in a large local area network which basically BECOMES the Internet by sheer scale. DreamHack is also Sweden's first consumer-oriented trade show/event festival for computer games, game consoles and computers. The events are a platform for tournaments in eSports, knowledge and creative competitions, concerts by famous music artists, lectures by game developers and much more.
More info
Source: Dreamhack, photos: Gabriel Kulling and Rikard Söderberg