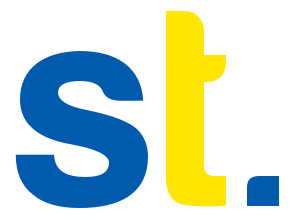 In the past two months, we have done a total overhaul of our website. We would not call it a redesign or a relaunch as the look and feel of the website is still the same. While we have kept the design, we have changed a lot about the structure. Our main aim was to make things easier to find and to make the website work better on mobile phones.
You will notice the following changes.
All our important "hub pages" now have the same structure and they look the same, for example:
2. Our WordPress theme has almost 30 ways of presenting pages and posts in sidebars and in blocks on a page. Previously, we used about seven or eight of them. Now we only use two – this gives a more consistent look throughout the website.
3. We have tried to make many pages "lighter" so that they load faster on mobiles.
4. We have created numerous new Google maps for more clarity:
5. We have reduced the number of ads even further. Moreover, we have tried to spread them more evenly across an article and across the website.
6. The first paragraph of an article is now always bold.
7. Booking links for hotels and holiday homes are now easier to find, they appear between two horizontal lines.
8. We have replaced almost all automatically created category and tag pages with "real" pages. For example, www.swedentips.se/category/art-and-design/ has become www.swedentips.se/art-and-design/ , and www.swedentips.se/tag/christmas/ has become www.swedentips.se/christmas/ .
9. All our lists of locations are now sorted from south to north, all our road trips are presented clockwise, and all our other lists are now no longer sorted automatically (randomly) but according to some suitable principle.
10. As from today, you can now rent fully-equipped premium motorhomes/RVs through us and pick them up in Stockholm, Gothenburg or Jönköping – we partner with one of the most respectable motorhome rental companies in Sweden. Read more here: Rent a premium motorhome in Sweden – With full service – Small motorhomes, large motorhomes
11. We now partner with GetYourGuide for tours, attractions and activities in Sweden.
12. We have updated all articles and checked if links still work.
We would like to hear your feedback
We do hope you like the changes. Please leave a comment below or send a short note through our contact form. Thank you!