Late on Monday evening, the Vinga lighthouse in the archipelago of Gothenburg came into sight. Longer than the Eiffel Tower, higher than the church in Masthugget and capable of carrying more than 19,000 containers. MSC Maya, the world's largest container vessel was about to enter the Port of Gothenburg.
At around 8 p.m. on Monday evening, in the wake of what were expected to be uncertain weather conditions, MSC Maya reached the entrance to the Port of Gothenburg. She was met by pilots who together with the ship's master tested the vessel's manoeuvrability. She was then guided to APM Terminals, the Port of Gothenburg container terminal, where she docked at 11.30 p.m. on Monday evening – over four hours ahead of schedule.
"It is extremely pleasing that MSC is using its largest vessel for its Gothenburg service. This means a great deal for Sweden's competitiveness as these giants offer industry a direct service to the Far East and other parts of the world," said Magnus Kårestedt, Port of Gothenburg chief executive.
MSC Maya requires extra deep and extra wide fairways
MSC Maya is a vessel in the super post panamax class*, which requires extra deep and extra wide fairways as well as the very largest cranes. The Port of Gothenburg is the only port in Sweden that can receive vessels in this class.
"Thanks to a substantial and highly focused investment programme over the years, the Port of Gothenburg can accommodate vessels of this size," said Magnus Kårestedt.
Widespread interest among the general public
There was enormous interest among the people of Gothenburg prior to arrival. Places on the guided tours around the Port of Gothenburg, run in collaboration with the Maritime Museum, were quickly taken. Just one hour after the booking office opened even the extra tours that had been arranged were fully booked.
But those who want to catch a glimpse of the vessel can still do so as she is expected to remain at the container terminal until late Wednesday evening. Particularly good vantage points are Långedrag, Nya varvet and the Älvsborg Bridge.
Images and film from the visit
The darker images, including the film clip, were taken when MSC Maya was on her way to Skandiahamnen. The brighter pictures (taken today, December 22, at around 8.30 a.m.) show MSC Maya docked at the APM Terminals container terminal at Skandiahamnen.
---
  Hotels in Gothenburg
Book now: Hotels, hostels, B&Bs in Gothenburg
---
* Super post panamax refers to ships that are too wide to pass through the Panama Canal.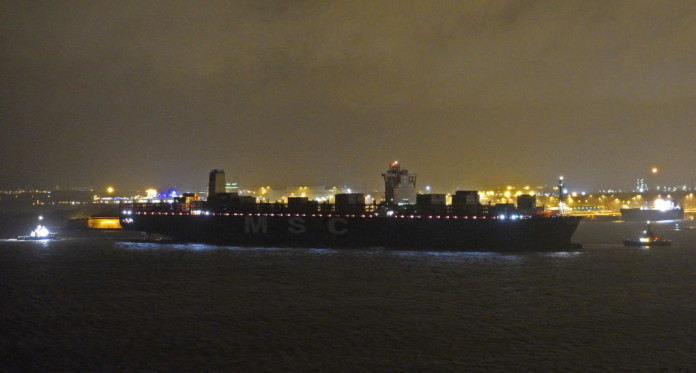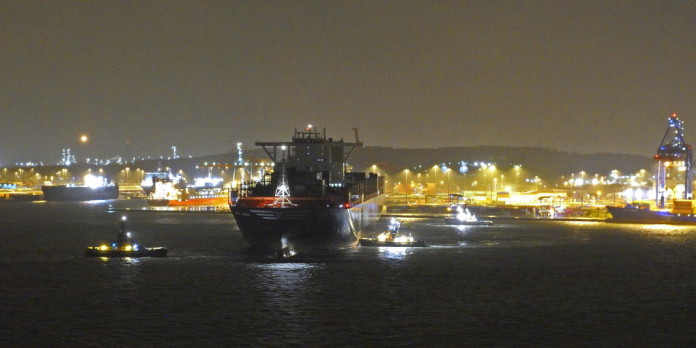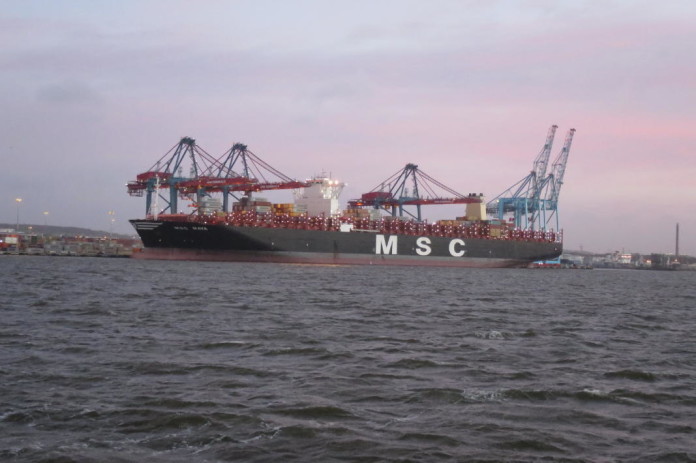 Source and images: Port of Gothenburg