The Feast of St. Lucia, December 13, is perhaps the most cherished of all Swedish traditions. A celebration of the "bearer of light in the darkness," it is marked by stunning candlelit processions of girls in white gowns wearing wreaths of candles in their hair. These days the candles are battery-powered, but the atmosphere is the same – filled with an uplifting spirit of fellowship and joy.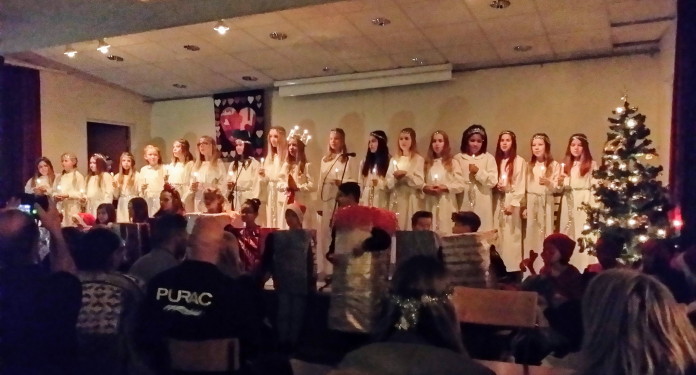 Lucia in a Swedish school
St. Lucia marks the start of the Christmas season
Lucia traditionally marks the start of the Christmas season, and that brings with it all sorts of seasonal foods, from briny lutfisk to saffron-flavoured lussekatter sweet rolls (so named because they resemble curled-up, sleeping cats) to the spicy, aromatic mulled wine known as glögg.
Lucia in Stockholm and Gothenburg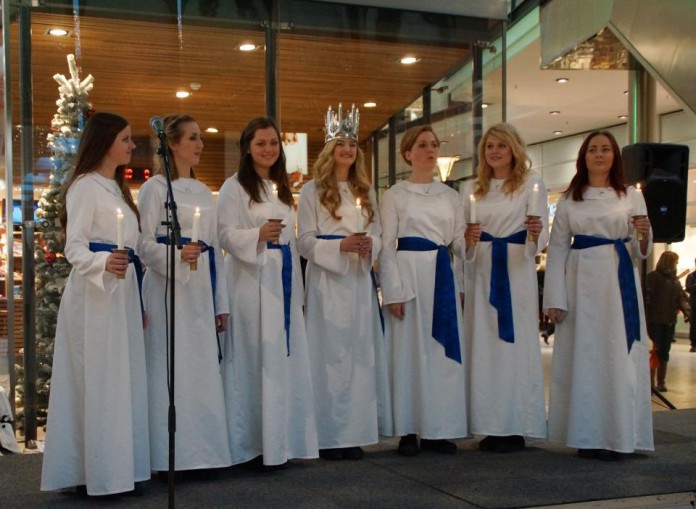 Lucia celebrations at the open-air museum Skansen in Stockholm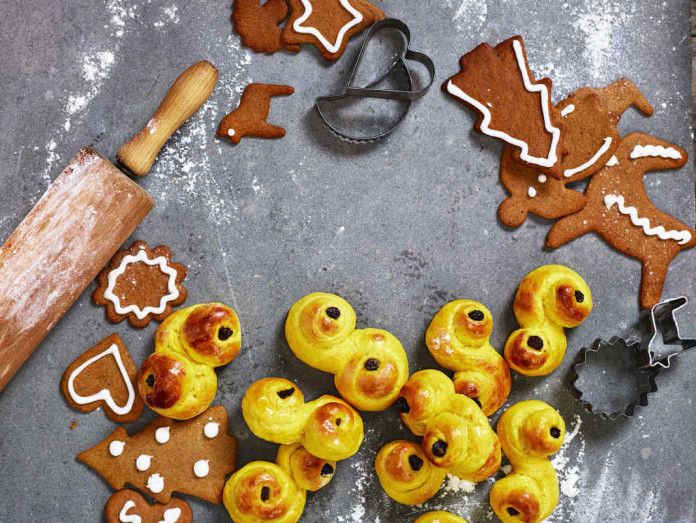 Swedish lussekatter and gingerbread
Lucia in Sigtuna
Source: VisitSweden US; photos: Nordstan, Gothenburg (featured image), Skansen, Lantmännen (lussekatter) and Destination Sigtuna; the photo from a Swedish school is our own