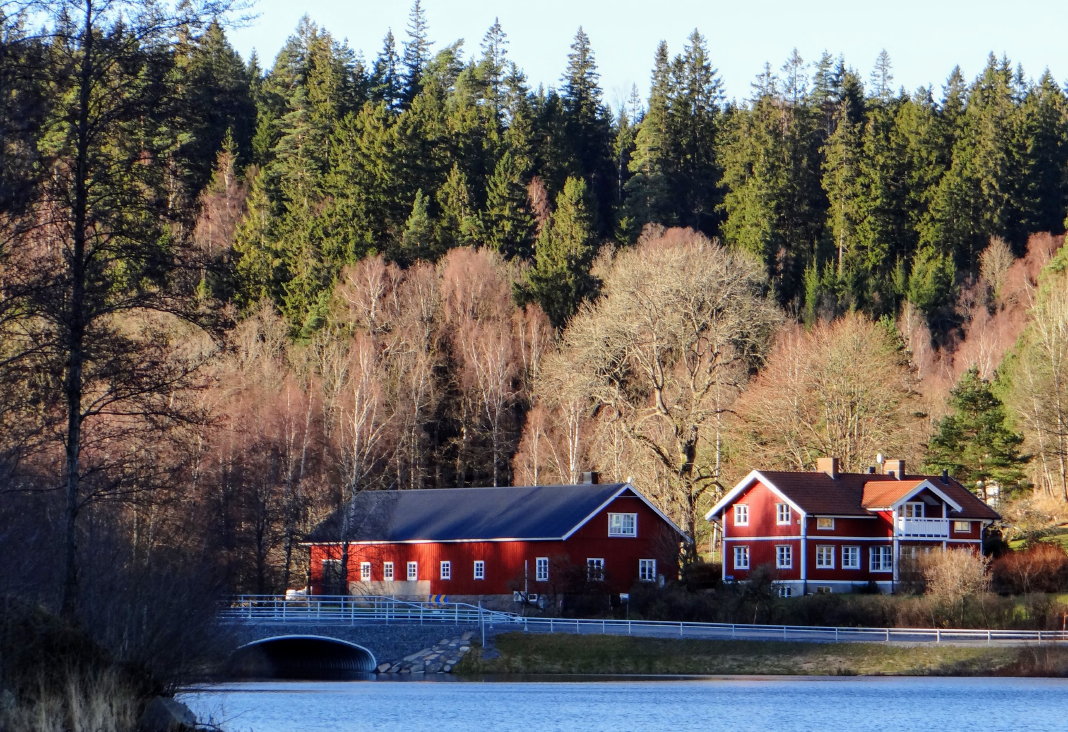 We have spent the first Sunday in Advent in Härryda, south of Gothenburg. As you can see, the weather was just perfect today. Lots of sun instead of November grey. The area is also called Gothenburg's Lake District.
The lake that you can see in our pictures is the Västra Ingsjön. You fly over this lake when you approach Gothenburg Landvetter airport from the south.
There is even accommodation available at the lake:  Evika Boutique Hotel in Eskilsby – Eskilsby belongs to Landvetter.