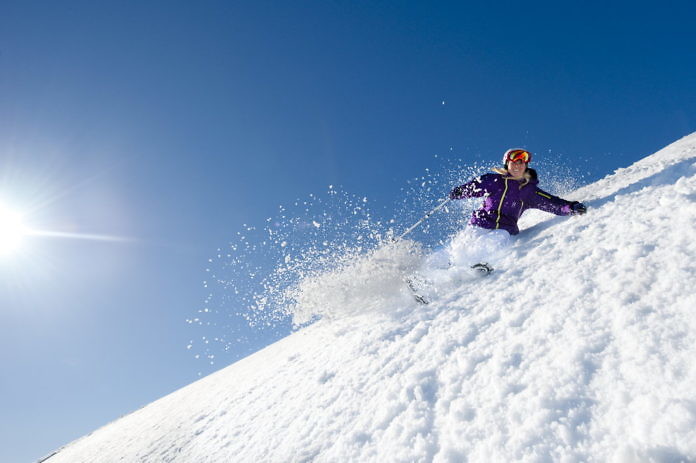 During the winter season – from December 13, 2016 to April 23, 2017 – trains will go daily from Stockholm to Mora with connecting busses to Sälen.
"It is very positive that we can offer seamless, simple, safe, and sustainable travel options for our visitors, work commuters and locals in the Sälen area every day during the winter," says Charlotte Skott, CEO Destination Sälenfjällen in Dalarna.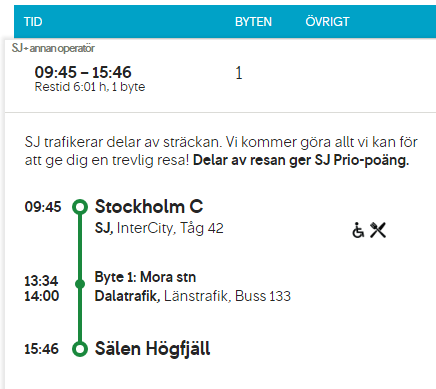 "In a convenient way, travellers can book the journey to Sälenfjällen via a single ticket system, for both train and bus. It feels important that we have been able to simplify travel and do it with a great destination such as Sälenfjällen that has many visitors all year round," say Conny Strand, CEO Dalatrafik and Petter Essén, Business Manager, SJ.
More info and booking
Read more and book your entire trip by train and bus to Sälenfjällen in one place:
www.sj.se/sv/vi-erbjuder/just-nu/vinter/salen.html (information in Swedish but the booking form is available in English, too)
Throughout the year, every day, you can also go by train via Borlänge with connecting bus to Sälenfjällen. This route takes about 30 to 60 minutes longer.
---
  Hotels in Sälenfjällen
Book now: Hotels, cabins, huts, apartments, hostels in Sälen
---
Related articles
Source: Destination Sälenfjällen; photo: Skistar Sälen