If you want to get an excellent first impression of Gothenburg, we recommend that you take a Paddan boat tour through the city's moats, canals and harbour. The guided tour takes just fifty minutes.
Sightseeing by boat
The traditional Paddan tour begins at Kungsportsplatsen, which is located only a few meters from the main tourist office. In very flat boats you pass under twenty low bridges. You can see the city from the water, but also a part of the port.
Every year around 100,000 Gothenburg visitors travel with these canal boats. Many native Gothenburgers like to go on this tour as well when they show their city to visitors. The tour is classic. We were already on board in 1974 as you can see in the black and white picture on this page.
"Cheese slicer"
One bridge on the route to the harbour is so low that you have to crouch on the floor in front of your seat. In Gothenburg this bridge is called "cheese slicer" – which is typical Gothenburg humor. Under another bridge you just have to duck your head. All in all, the Paddan canal boats travel under 20 bridges.
In the city centre you get to see the railway station, the shopping centre Nordstan, the square Gustav Adolf's Torg, the German church, the house of the East India Company and the market hall Feskekörka.
The port of Gothenburg
In the port you will pass by the naval museum Maritiman, the tall ship Viking, and the red and white high-rise building which in Gothenburg is just called the "lipstick". To the west you pass by the dry dock shipyard and the new district Lindholmen, a district with modern office buildings and educational institutions.
Near the tower Sjömanstornet the boat turns and continues back east. The tour ends where it began, namely in the centre at Kungsportsplatsen.
In the high season the tour takes place two or three times an hour. There is also now a hop-on hop-off version of the tour with a 24-hour ticket.
More info
www.stromma.com/en-se/gothenburg/
---
  Hotels in Gothenburg
Book now: Hotels, hostels, B&Bs in Gothenburg
---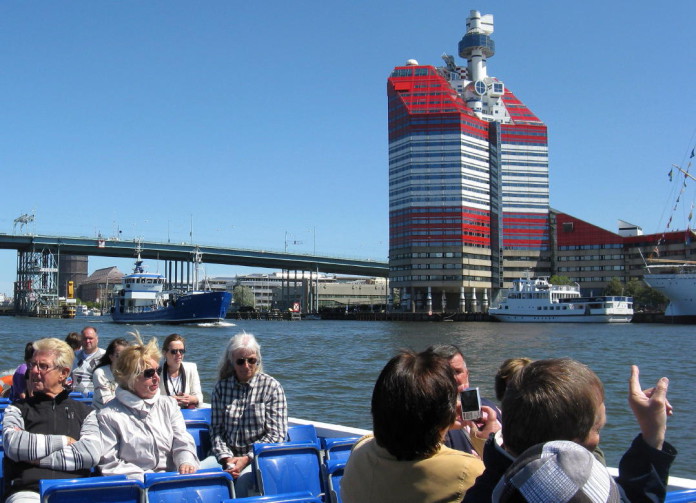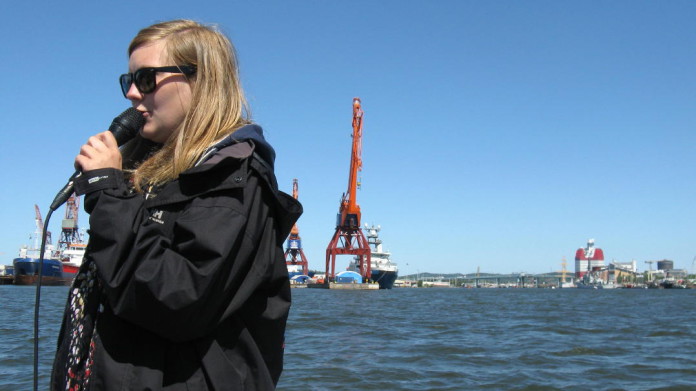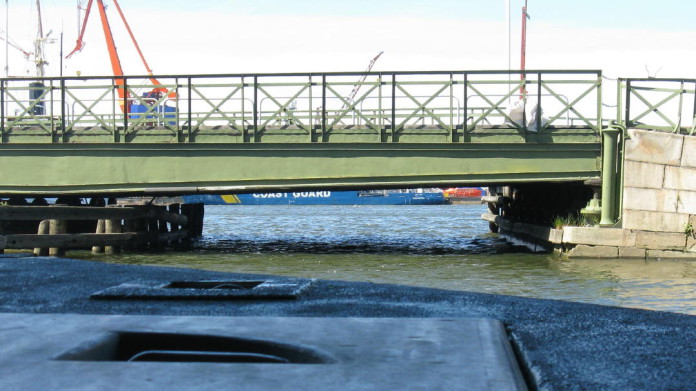 The "cheese slicer" on the classic Paddan boat tour in Gothenburg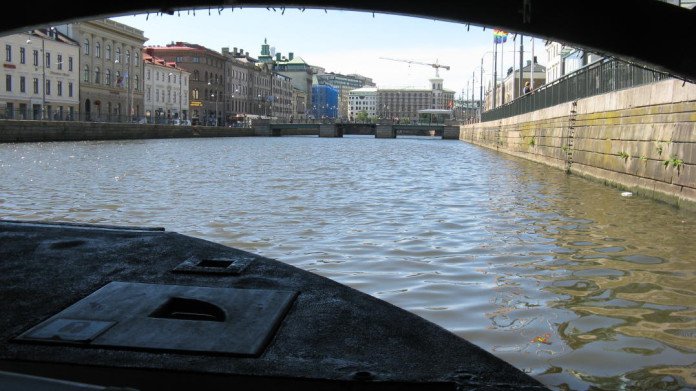 Another low bridge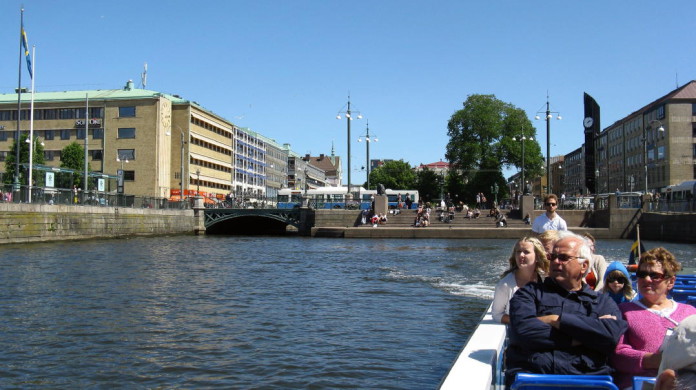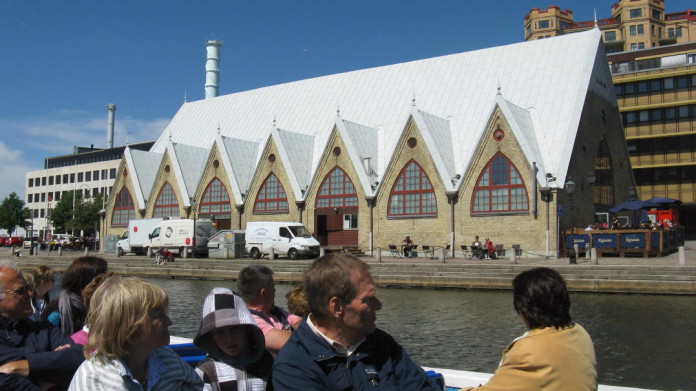 The Feskekörka fish market hall as seen from a Paddan boat
Picture from 1974: I was a teenager then with really long hair, see me next to the arrow