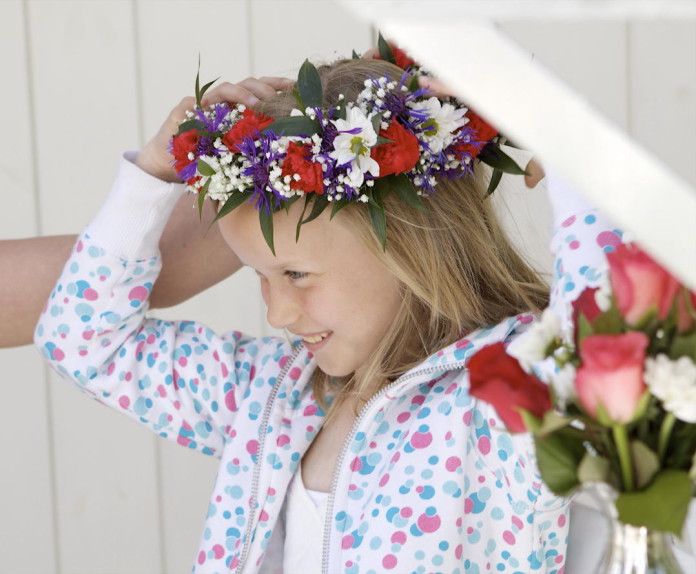 A flower wreath is not only beautiful in the hair, it is also suitable as a decoration on a Midsummer table. You can easily do a Midsummer wreath yourself. We show you how to do it, step by step:
Cut off all the flower stems so that the flowers have a length of 4 to 5 cm. This simplifies the binding of the wreath.
Create a frame by measuring the head. Add a little more thread (thick thread) than you need so that you can make a loop at one end. The loop will eventually be used to close the wreath. Cut the thread with a wire cutter to the needed length – add a little extra to be on the safe side.
Add the different flowers alternately to the frame. Use florist wire (thinner wire) to fasten the flowers to the frame.
Try the wreath before you close it. Close it by bending the end through the loop.
Finished!
It is possible to make the wreath a day in advance. You can shower it and stop it in a plastic bag, then tie the bag and place it in a fridge. You can alternatively wrap the wreath in a moisty towel and put it in the fridge.
If you spray the wreath with water a few times during the day, it holds the entire Midsummer day.
Have a nice Midsummer!
Video: M
ake your Midsummer wreath step by step
The following video shows you how to make your Midsummer wreath step by step. The video is in Swedish but it will nevertheless give you a good idea of how it's done even if you don't speak Swedish:
Photos: M
ake your wreath step by step
Step 1
Step 2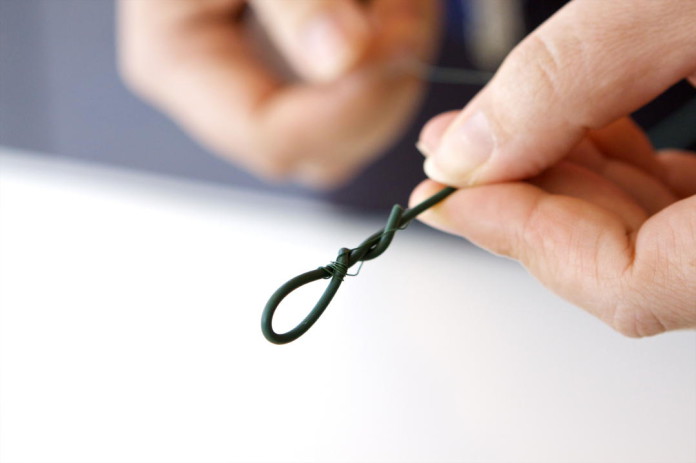 Step 3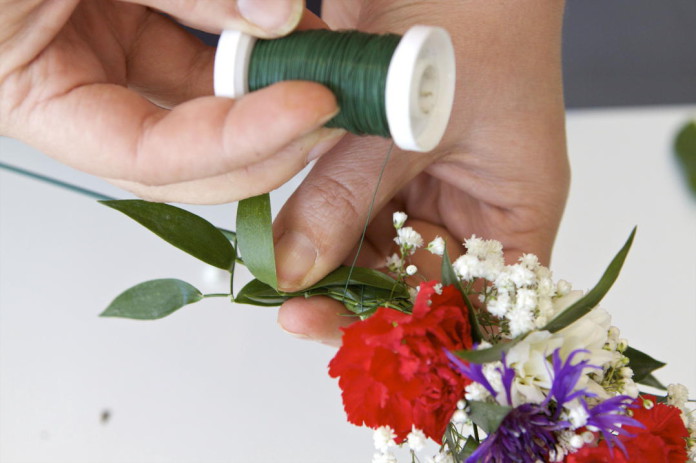 Step 4
Step 5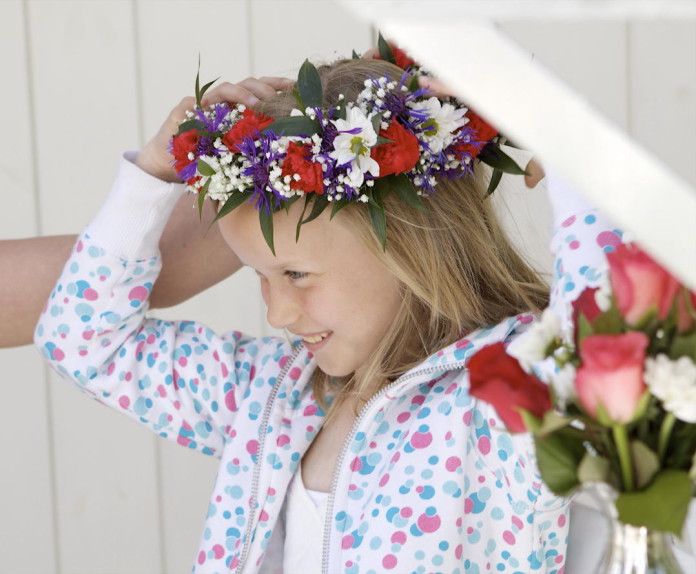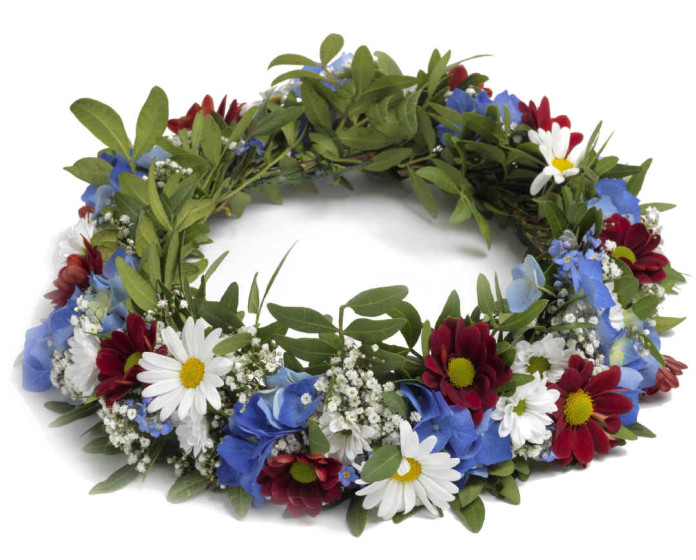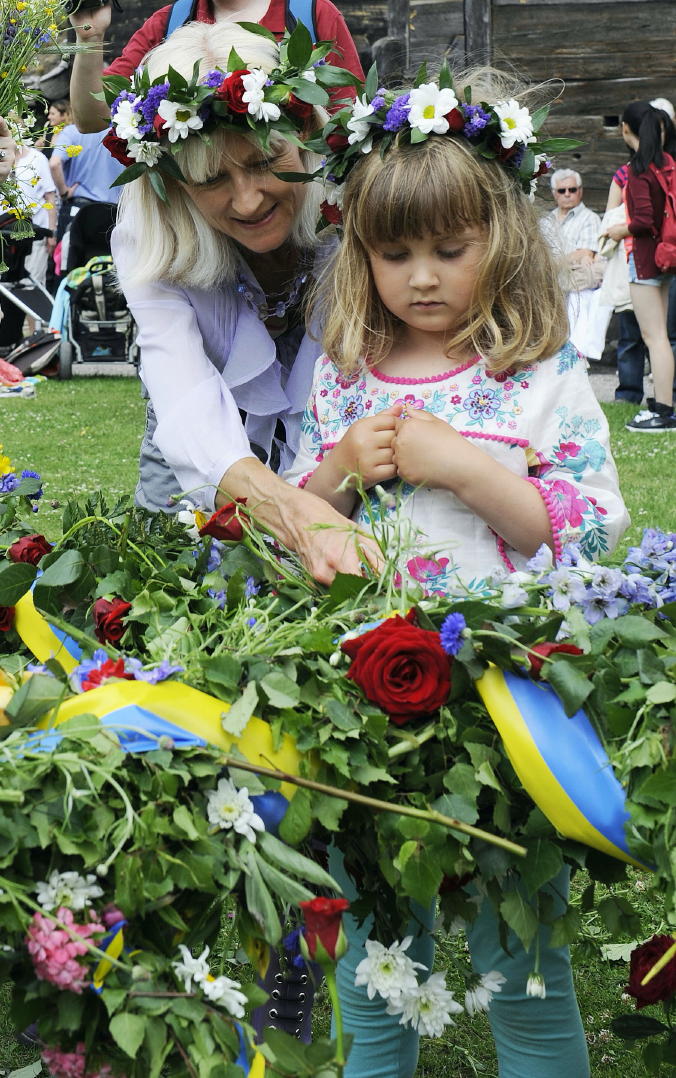 Source and photos: Blomsterlandet (our translation) – If you are in Sweden and want to make your own Midsummer wreath, you will get all the necessary flowers and florist wires from Blomsterlandet stores – there are 60 all over Sweden. – Last two photos: Euroflorist.se and Viveca Ohlsson Kulturen, Malmö