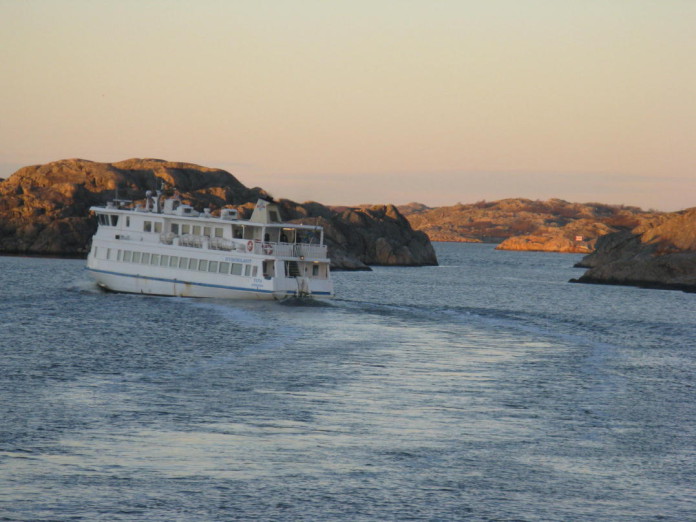 Even in winter, it is worth visiting the southern archipelago outside of Gothenburg. The locals are mostly alone as hardly any tourists take the boats to the islands.
Fascinating light
On a good day you can enjoy a fascinating and peculiar light on the islands. At midday it seems as if the sun is going down. But only three or four hours later does she sink into the sea. Until then, she has covered the islands with a host of yellow, orange, red and pink tones. A somewhat melancholy mood lies over the islands.
Clothing and provisions
You will need weatherproof clothing for such a trip. We also recommend that you take some provisions with you because shopping and dining options are even scarcer on the islands than in summer.
If you have not taken anything along to eat or drink, you can usually buy some basic things from a stand at the dock Saltholmen (in Gothenburg) before going on the boat.
---
  Hotels in the southern archipelago
Book now:
On the island of Brännö: Brännö Varv B&B
On the island of Vrångö: Kajkanten Vrångö
As you can see, there are not many accommodation options available on the islands, especially if you want to book online. Alternatively you could check in at the Quality Hotel Waterfront in Gothenburg, which is located right next to the Älvsborg bridge. From there it is just a 15-minute ride by tram to Saltholmen where you find frequent ferry services out to the islands. If you take the same tram from the hotel but in the opposite direction, you get into the city centre.
  More hotels in Gothenburg
Book now: Hotels, hostels, B&Bs in Gothenburg
---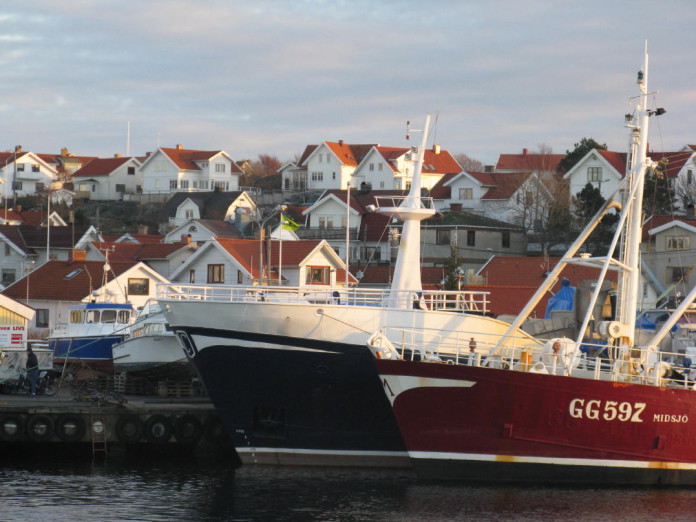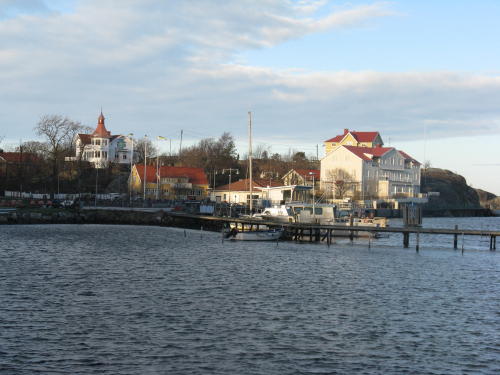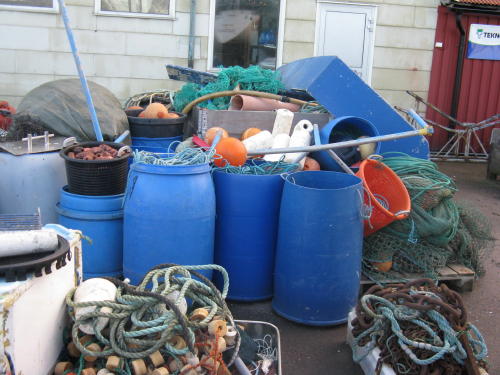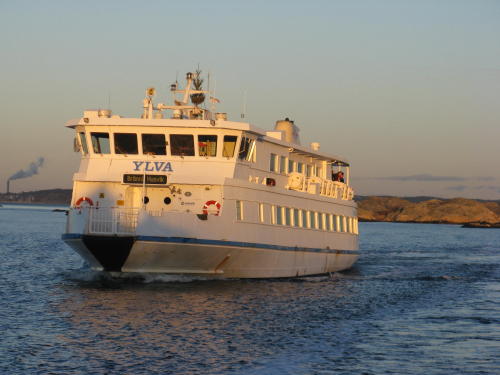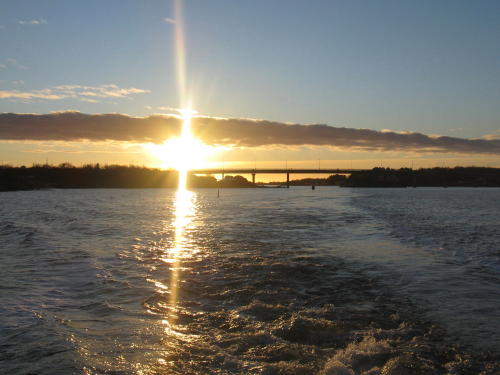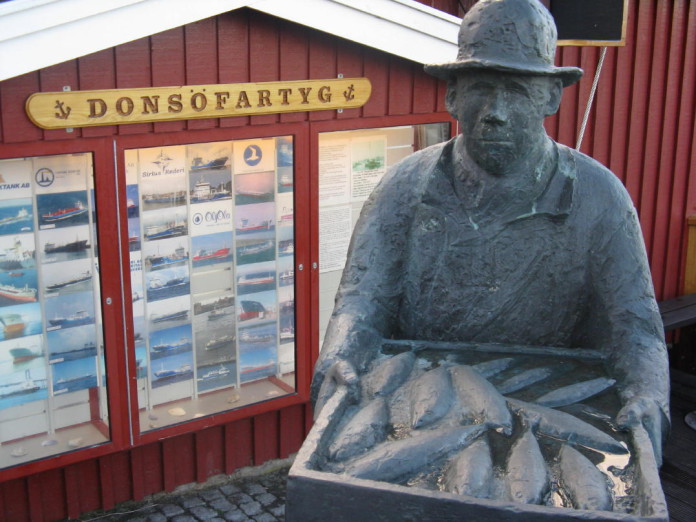 Donsö: Monument to the originals of the local fishing guild