Korstäppan Manor (Korstäppans Herrgård) is located in Leksand by Lake Siljan with nature and water as its closest neighbours. The Lake Siljan region is the cultural centre of the province of Dalarna. Along the lake and in the surrounding forests there are lovely foot and cycle paths, and Leksand's city centre is within easy walking distance. At Korstäppan Manor nature and culture are a part of every visit.
During the summer Korstäppan Manor normally offers a program with musical performances. The performances usually take place on Thursdays in the manor's wonderful garden facing the Lake Siljan. In bad weather the performances are held in the beautiful dining room.
At Korstäppan Manor you can not only listen to good music, but you can also enjoy mouthwatering service and delectable cuisine in one of Leksand's finest environments.
---
  Korstäppan Manor
Book now: Korstäppan Manor in Leksand
---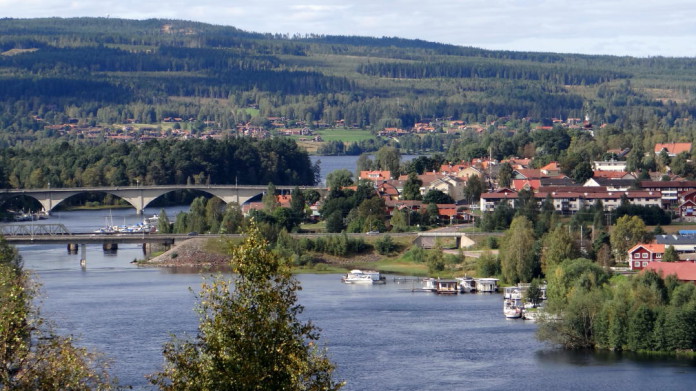 View over Leksand
---
  More hotels by Lake Siljan
Book now: Hotels, hostels, B&Bs by Lake Siljan
---
Related article
Dalarna – Sweden's most Swedish province?
Source and photo on top of this page: Korstäppans Herrgård/Smultronställen