Church boat rowing on Lake Siljan is an old and important Dalarna tradition. For centuries church boats have been a means of transportation on the lake. As the name suggests the boats have been used to get to and from church but also to get to and from school and other activities.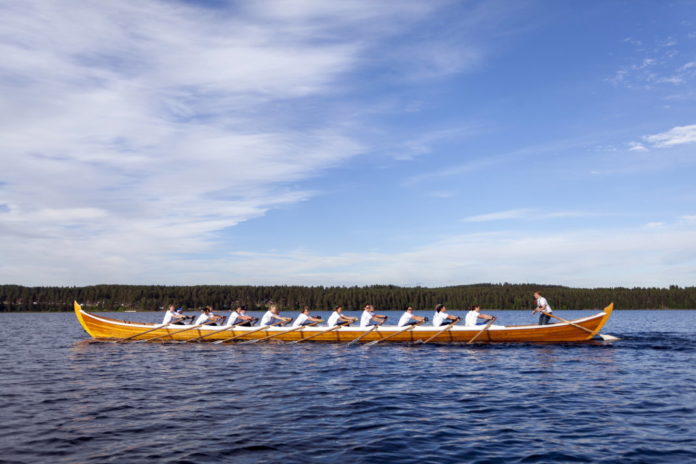 "Stora Siljansrodden"
In the beginning, there were often spontaneous races home from church. In 1936 the first organised rowing race with church boats was held in Leksand.
Since the 1970s, the "Stora Siljansrodden" race series has been organised with several races around Lake Siljan. The "Leksandsrodden" race is considered the most prestigious of the six race events.
"Leksandsrodden"
The "Leksandsrodden" competition is almost three kilometres long, which is slightly longer than the other races. "Leksandsrodden" goes from Västanviks Camping to the Steamboat Quay in central Leksand.
Remaining races in the "Stora Siljansrodden" series 2016
Leksand July 2 at 12:45 at the Steamboat Quay
Orsa July 4 at 19:00 at Ångbåtsudden
Mora July 7 at 19:00 at Saxviken
Sollerön July 9 at 18:00 at the camping
Two races have been run in Siljansnäs and Rättvik.
---
  Hotels by Lake Siljan
Book now:  Hotels, hostels, B&Bs by Lake Siljan
---
Related article
Source: Leksands Sparbank; photos: Alexander Winther