Rottneros Park is the natural meeting place for garden lovers. 14 small show gardens and thousands of summer flowers have been planted. The park is now open for the season. It is located in Rottneros in Värmland, abougt 5 km south of Sunne, next to the E45 road.
"We want Rottneros Park to have a strong profile in which art, garden and various events are combined. We have a unique sculpture collection but for it to be interesting for the present and the future we need to add contemporary sculpture and art," says Magnus Holmvik, CEO and master gardener at Rottneros Park.
Art in the Park 2016
Therefore, 17 new sculptures will be shown in the park throughout the season. The artists are Viktor Korneev, Lolo Funck Andersson, Ann Carlsson Korneev, Ulf Carlsson, Monica Funck, Henny Kortenoeven and Tobbe Malm.
Playgrounds
The ship, climbing frames, swings, benches and tables have all been restored and painted. A new bouncy has been installed.
Ice cream café
In July, there is an ice cream café in the western pavilion of "Carl Eldhs parterr" right in the middle of the park.
Events
June 4 and 5: Sunne Home and Garden Days.
June 28 at 10:00: Vernissage of this year's new sculptures, and walk among the year's show gardens.
August 5 and 6: Sunne Hunting Fair.
August 28: Harvest Festival.
Flowers
This year's plantings with summer flowers are a delightful mix of the traditional and the new.
Small show gardens
14 small show gardens have been built to inspire, give tips and ideas. This year's participants include names such as Top Cats and Göran Samuelsson.
About Rottneros Park
Rottneros Park is a unique sculpture park with an exciting combination of formal park areas, natural parkland vistas and creative horticultural design.
More info
www.rottnerospark.se/in-english
---
  Hotels in Sunne
Book now: Hotels, hostels, B&Bs in Sunne
---
Related article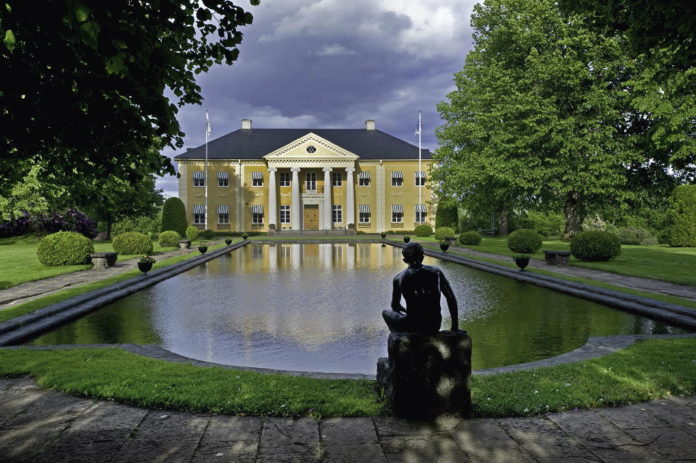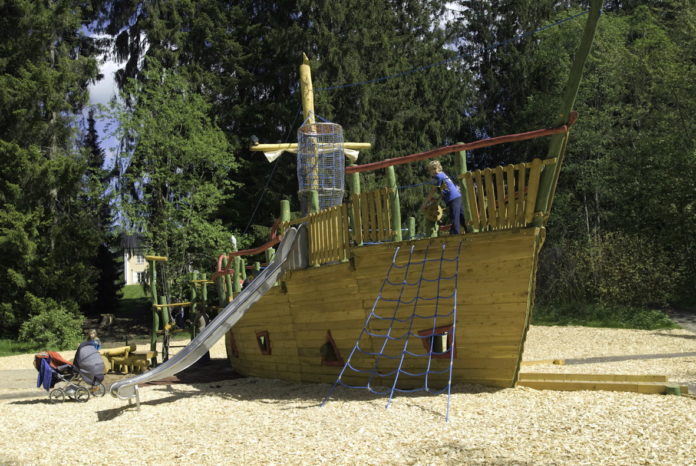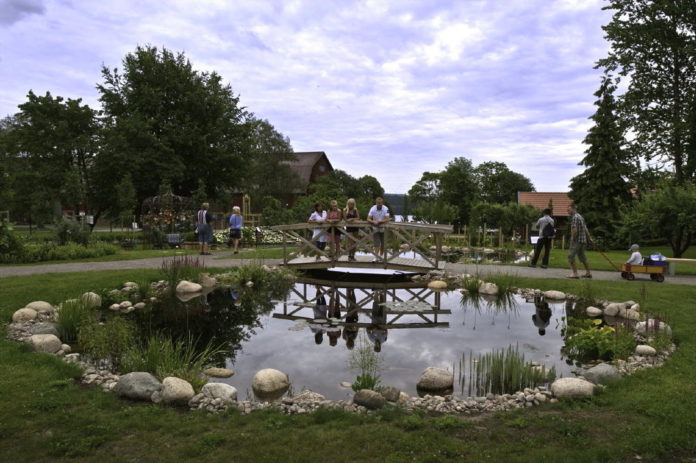 Rest area Tossebergsklätten
If you head north from Rottneros Park (in the direction of Torsby) be sure to stop at the rest area Tossebergsklätten on the E45. It is located about 20 km north of Rottneros Park. The views are magnificent!
Source: Sunne Turism/Rottneros Park Trädgård AB (our translation); photos: Lars Jacob Jakobsson (except Tossebergsklätten)