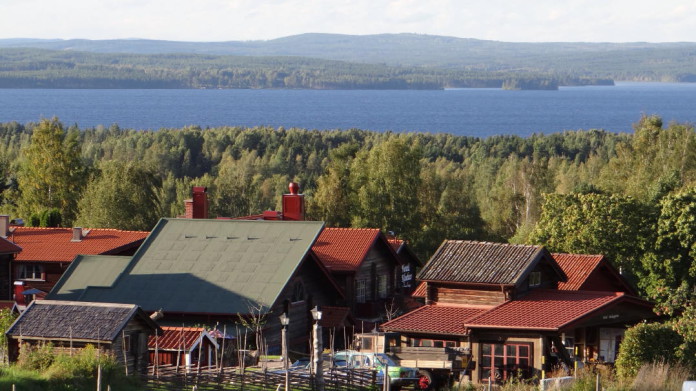 Most of the houses and buildings in Tällberg are painted Falun red. This is not due to legal requirements as once a Japanese tourist reportedly suspected, but it is simply tradition to do so. Moreover, there are maypoles put up in every front yard – even still at the beginning of September, when we were visiting. In this truly picturesque village you will find around a dozen hotels. Some of them are quite exclusive, with breathtaking views over Lake Siljan.
To get to Tällberg, take the Riksväg 70, which leads from Leksand to Rättvik. Alternatively, you can take the more pleasant, winding country road, which runs parallel to Riksväg 70. It begins in the centre of Leksand and passes Leksand's large camping site Leksand Strand and the amusement park Leksand Sommarland. To Tällberg, it is only 11 kilometres from Leksand.
The road is sign-posted with a white flower on brown background – it is considered particularly beautiful. Indeed, it offers great views of Lake Siljan to the west. You will also pass a number of idyllic farms, for example in the little village of Hjortnäs. Some of these farms do not only have potatoes for sale but they also offer farm holidays. However, we did not come across any orchards or vineyards on our way.
The entire drive is so nice that you could easily stop for photos everywhere but if you did you would probably never reach your destination. And we want to get to Tällberg!
Sweden's picturesque "Hotel Mountain"
Upon arriving in Tällberg, we notice the many signs directing us to the various hotels in the village. Indeed, in Sweden Tällberg is sometimes jokingly referred to as "Hotällberg" ("hotel mountain").
Here you will find the hotels  Tällbergsgården,  Åkerblads Hotell Gästgiveri Spa, and  Klockargården, for example. The latter is located on both sides of the through road with cafés, souvenir shops and craft stalls. At Klockargården, you can experience a traditional midsummer celebration.
Magnificent views
Tällberg is situated on a promontory and is fairly exposed. From up here, you will have magnificent views of Lake Siljan and you can see Rättvik Church in the distance. On a clear day, we recommend that you sit in one of the cafés with an outdoor terrace and take in the breathtaking view. We should add that Tällberg has the best sunsets too.
Lakeside promenade
Tällberg is located on a slope high above the lake. However, part of the village is lower down and directly by the lakeside. Here you will find the picturesque church boats that Lake Siljan is famous for (see picture below). Why not go for a stroll by the lake?
---
  Hotels in Tällberg
Book now: Hotels, hostels, B&Bs in Tällberg
South of Tällberg you will find Leksand Strand Camping Site & Resort with cottages.
---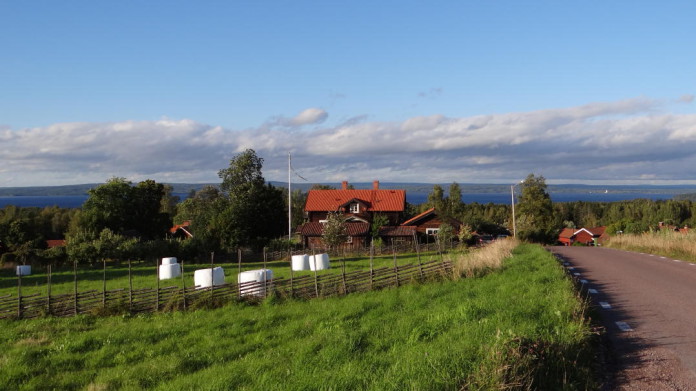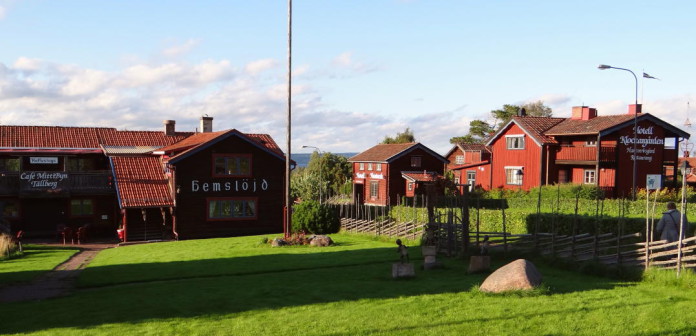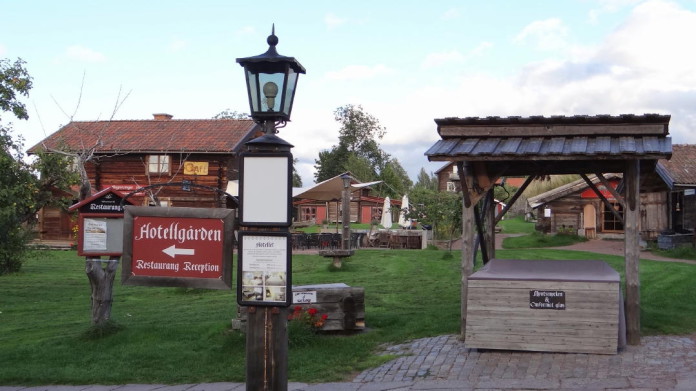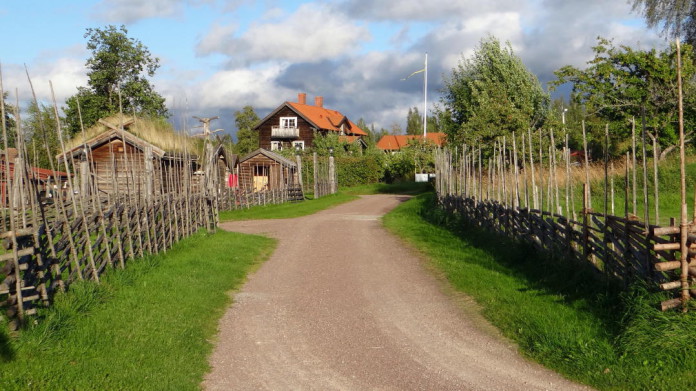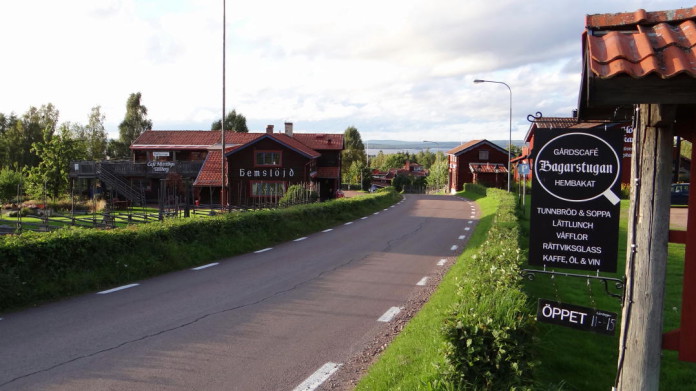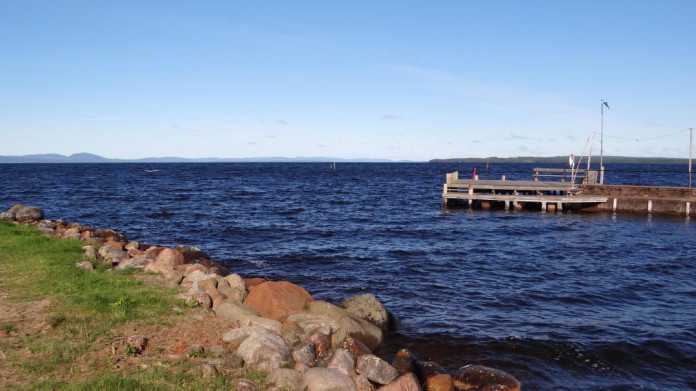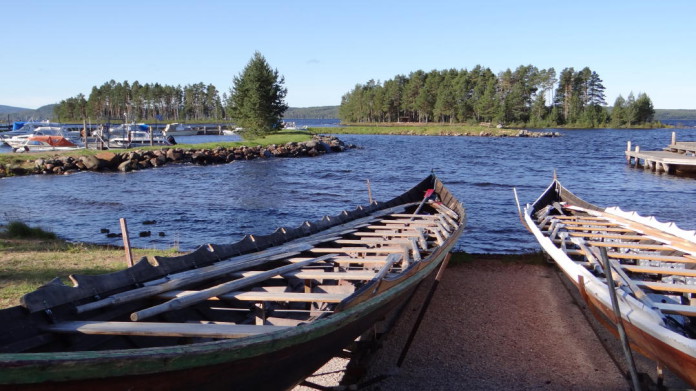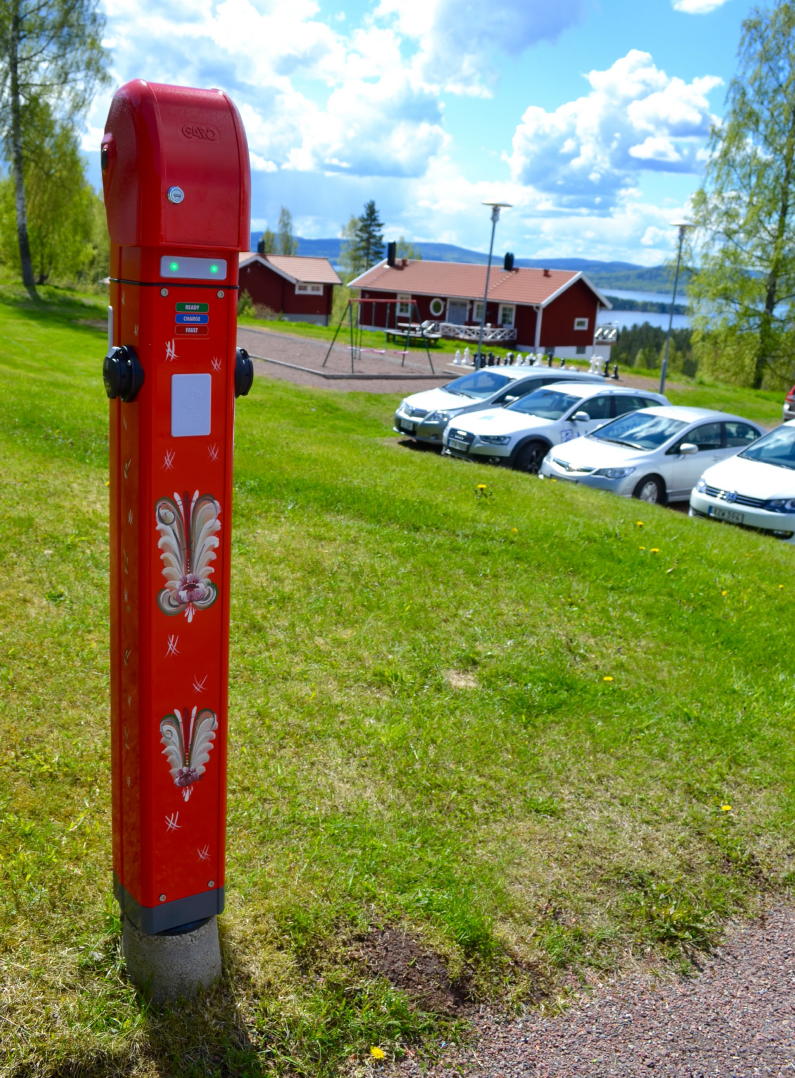 Several of the hotels in Tällberg have installed special charging points at their car parks that were handpainted in Nusnäs at Nils Olsson Hemslöjd
Last photo: Quality Spa & Resort Dalecarlia