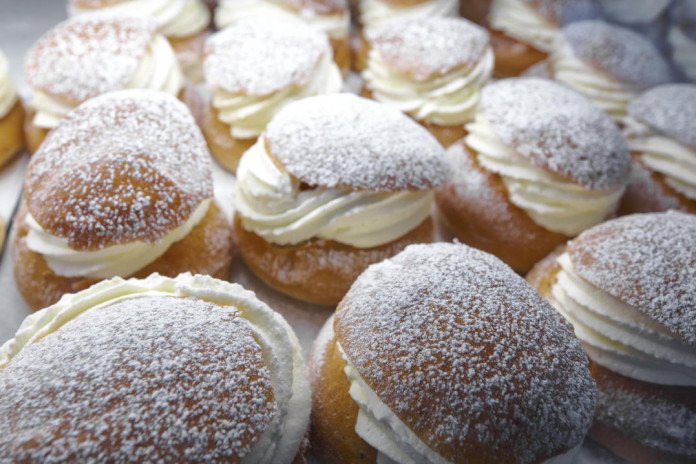 In spring we celebrate Easter, but before Easter there is the "arrival" of the Semla, the traditional cream-filled, almond-flavored, cardamom-scented buns.
Fettisdagen – "Fat Tuesday"
Swedes have been gobbling up these sweet buns since the 16th century when they were served on Shrove Tuesday or "Fat Tuesday" (Fettisdagen in Swedish) as a last treat before the beginning of Lent.
Now you'll find them at Swedish bakeries from late December until Easter – sometimes even earlier.
Nothing tastes better with a cup of Swedish coffee!
Other names for Fettisdagen
The Fettisdagen has many names in Sweden. The day is even called:
semmeldagen
semlans dag
fastlagstisdagen
More info
www.visitstockholm.com/guides/fat-tuesday/
Related article
10 cafés in Stockholm – Fika like a Stockholmer
Source: VisitSweden US; photo: Matton Collection/Johnér Bildbyrå/Stockholmsmässan