---
Update November 13, 2019
This winter there will be no English program at the "Tomteland", neither in December nor in early January 2020. However, the park will be open as usual from late November until December 31 and then in the beginning of January. See exact dates and times here: www.tomteland.se/en/visit-us/openinghours-prices__137
---
The "Tomteland" Santaworld in Mora is beautifully located next to Lake Siljan in Dalarna. If you happen to be in the area we can recommend their special program in English. It will be run on January 2 and 3, 2016.
The Santaworld park will open for this year's winter season on November 27.
More info
---
  Hotels by Lake Siljan
Book now: Hotels, hostels, B&Bs by Lake Siljan
---
  Holiday homes in Dalarna
Wide selection of holiday homes, including cottages, villas, cabins and apartments.
Book now: Holiday homes in Dalarna
---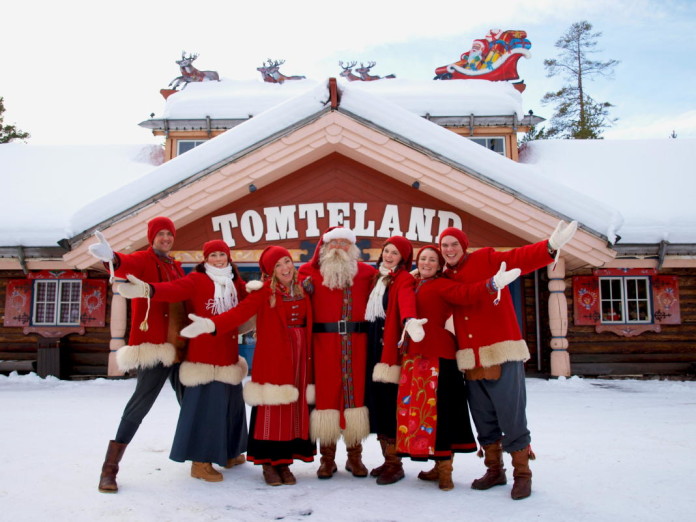 Related articles
Source and photos: Grönklittsgruppen/Tomteland