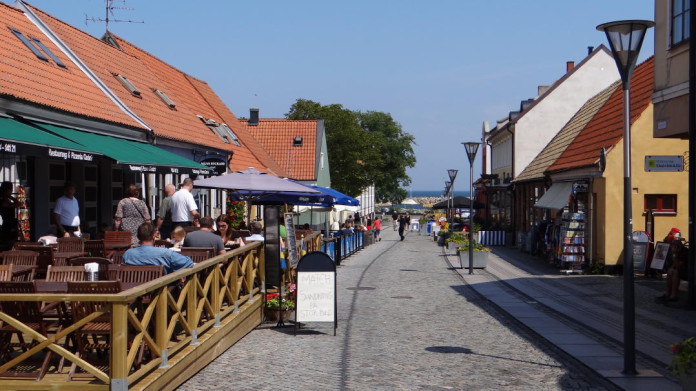 Simrishamn, situated at the southeastern tip of Sweden, is the heart of Österlen in Skåne. With its approximately 6,000 inhabitants, the coastal town is not a particularly big place.
Small town full of charm
Cobblestone streets, alleyways and quaint backyards add to the charm of a small town (e.g. Kockska Gården and Bergengrenska Gården). You will also see half-timbered houses and many low houses in various pastel shades. Often, these houses have elaborately crafted wooden front doors adorned with roses. We even found a confectionery and a fashion shop that were both over a hundred years old.
From fishing to tourism
Around the harbour, there are many park benches with views over the fishing port and the sea. A sculpture with herrings is a reminder that Simrishamn owed its boom to fishing during the Hanseatic League's period. Later, many shipping companies settled here. Today, the town lives largely off tourism. You will notice this especially on the lower end of the Storgatan. Here, street cafés line up like pearls on a string.
St. Nicolai Church with Carl Milles sculptures
We particularly liked the St. Nicolai Church and the rose garden in central Simrishamn.
The church has characteristic step gables. Due to the famous Swedish sculptor Carl Milles, the exterior of the church is no longer plastered. On condition that the plaster of the church be removed, and its original facade exposed, he left two sculptures to the town of Simrishamn. In front of St. Nicolai, you can now find the sculptures "Systrarna" (two sisters that are reunited after death) and an angel with a trumpet.
Rose Garden
The rose garden forms an oasis in the middle of the town centre. The garden, almost a small park, is called "Rosentorget". It is located on the corner of Allgatan/Ehrenflyktsgatan. Here, you can find any rose variety from throughout Österlen.
Exploring the town on your own
Simrishamn has a very organised tourist information office in a new build located on the south side of the fishing port. Parking spaces are available directly in front of the entrance. Within the building, there is also a bright, modern café.
At the tourist office, you will get the map "Österlen: Simrishamn och byarna", which includes an itinerary for a town walk (also available in English). If the office is closed, you can get the map from a dispenser outside, free of charge. This map is great if you are looking to explore the town on your own.
---
  Hotels in Simrishamn and Österlen
Book now:  Hotels, hostels, B&Bs in Simrishamn and Österlen
---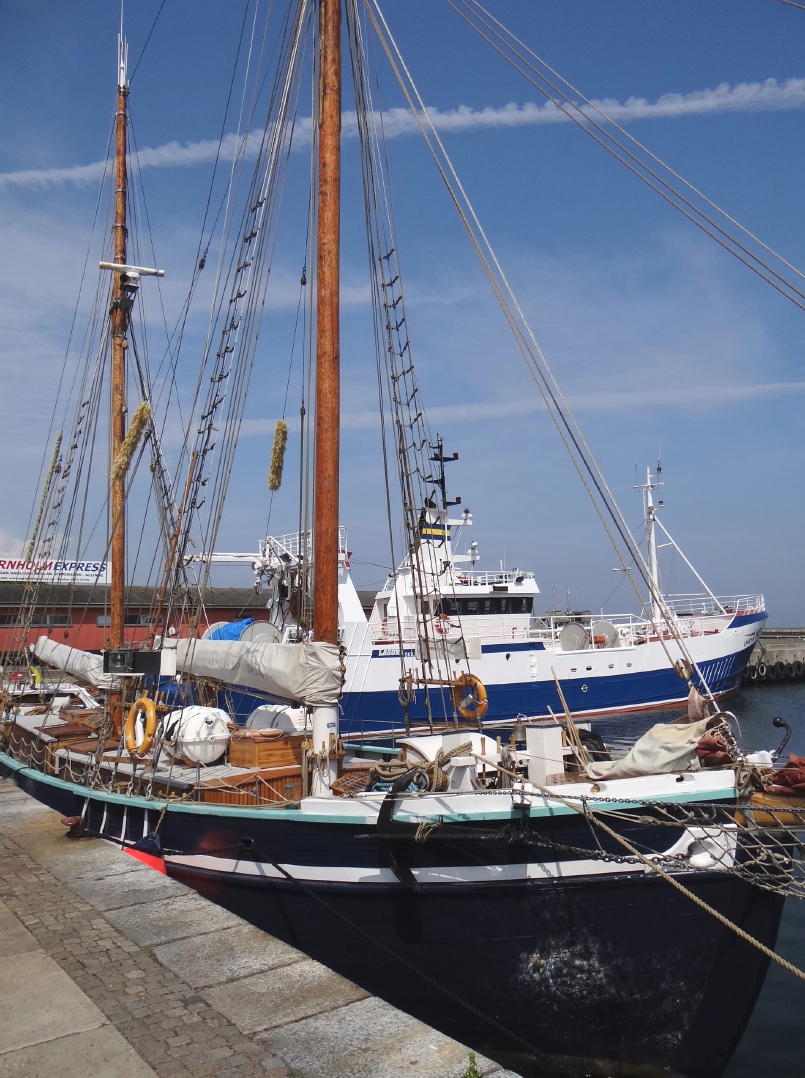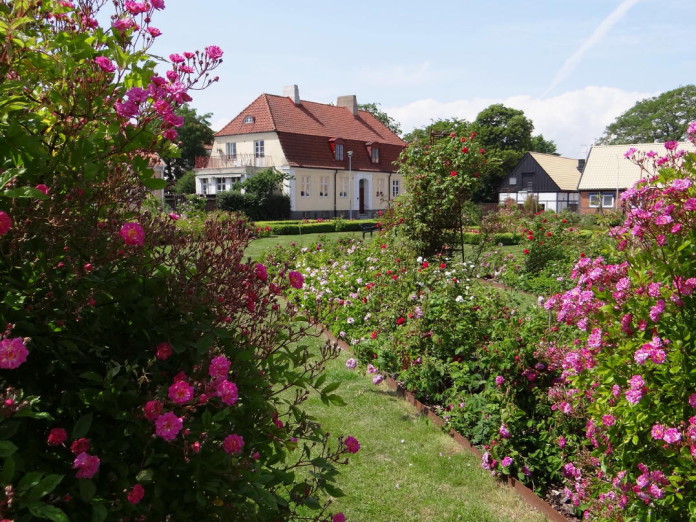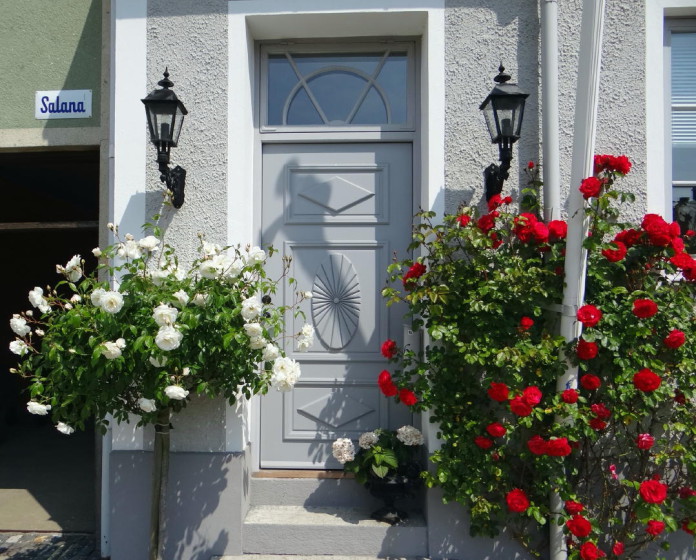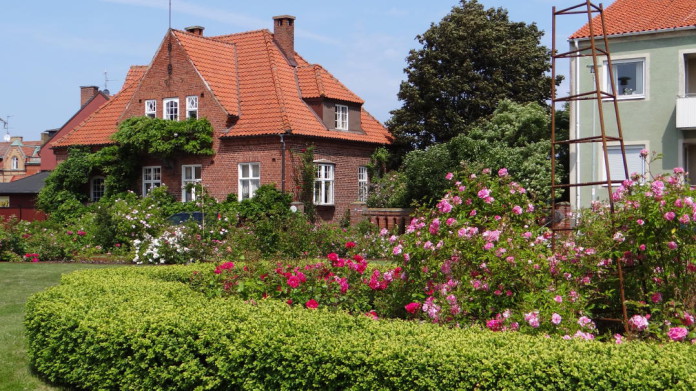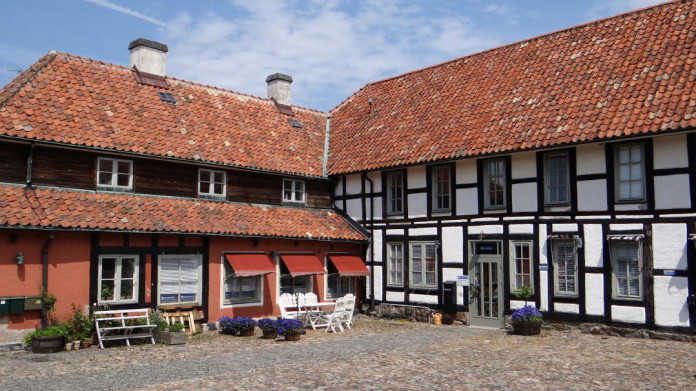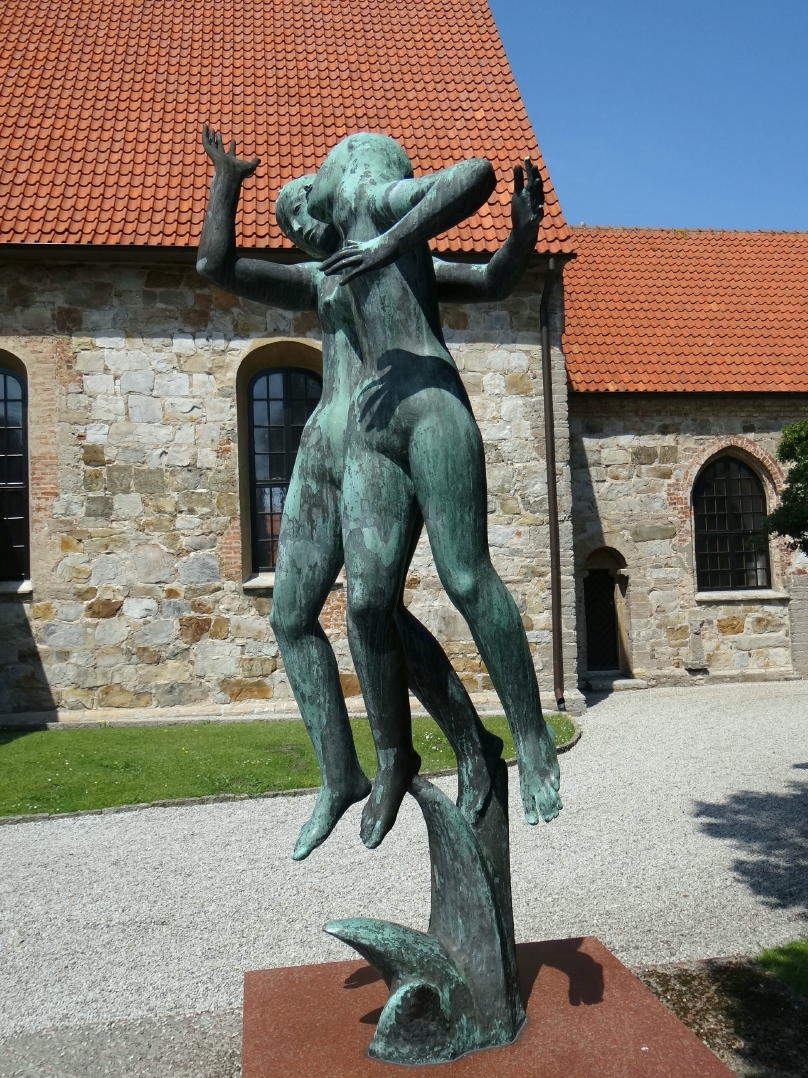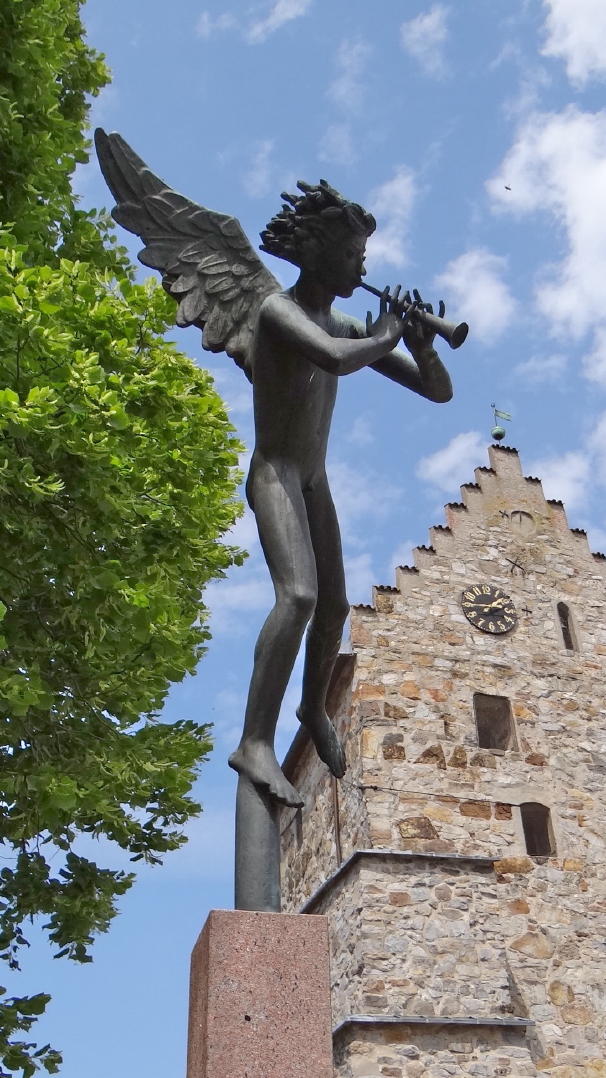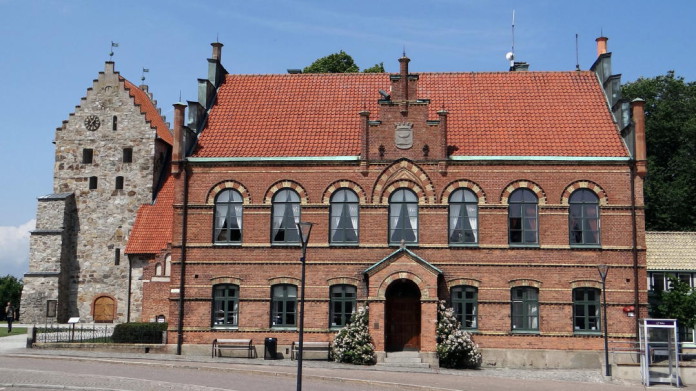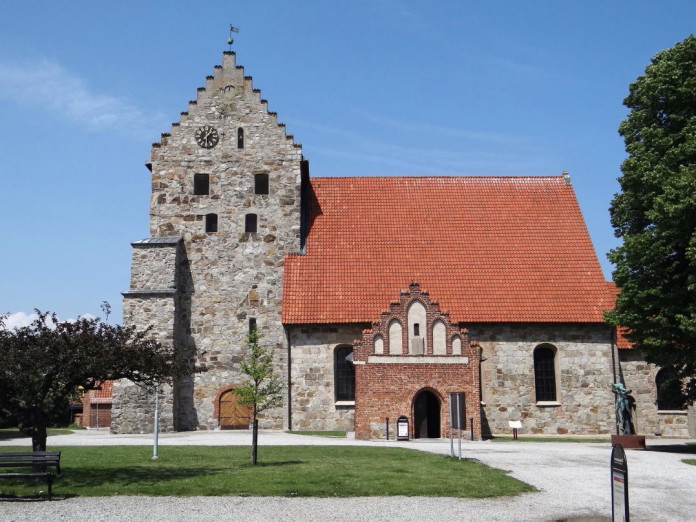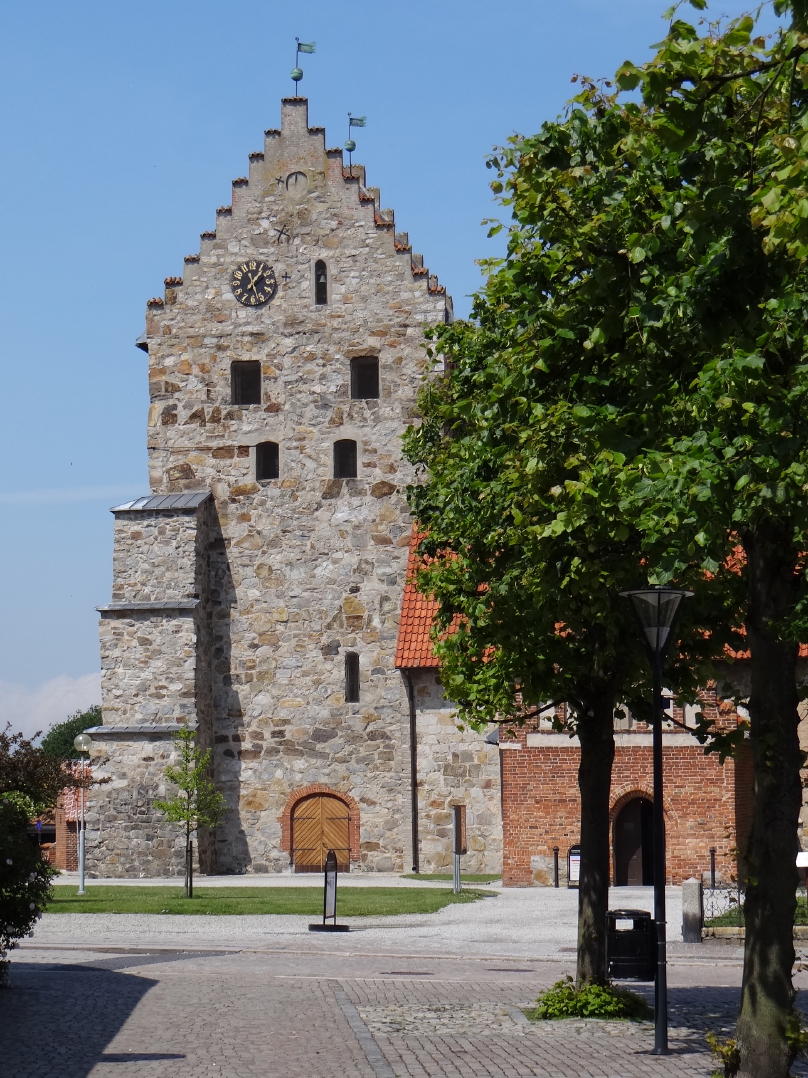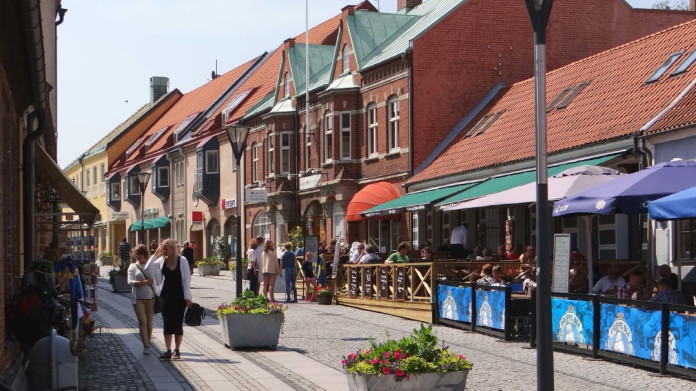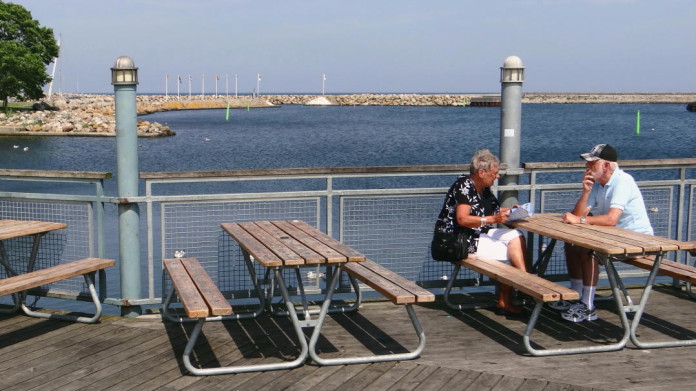 Related article