There are many popular Christmas markets in Skåne. Browse among the Father Christmases and lanterns – a cup of mulled wine, a saffron bun and, maybe, a pair of woollen mittens. If you are lucky, you may even find a Christmas present or two. Here you will find a list of the most popular Christmas markets in Skåne – please check the websites of the Christmas markets for programs, opening hours, and exact locations:
---
Lund: Christmas preparations at Kulturen, Nov 29 – Dec 1
Kulturen's popular Christmas preparations. The entire museum is given an authentic Christmas atmosphere, with space for both old and new traditions. In the buildings, fires crackle in the fireplaces and the Christmas table is laid. Here you'll find gifted artisans, a row of market stalls, music and a range of other activities. When twilight descends, hundreds of candles will be lit in the park to create a magical Christmas atmosphere.
More info
  Hotels in Lund
Book now: Hotels, hostels, B&Bs in Lund
---
Hässleholm: Christmas market in the Tykarp cave near Ignaberga, Dec 6 – 8
Experience a fantastic and unusual Christmas market 12 metres underground. The exhibitors set out their stalls in pillared halls and underground passageways. Quality products in a magical environment create an unforgettable Christmas market both over and under the ground.
More info
  Hotels in Hässleholm
Book now: Hotels, hostels, B&Bs in Hässleholm
---
Helsingborg: Christmas at Fredriksdal, Dec 6 – 8
Christmas at Fredriksdal has become a charming tradition for many people who wander among the buildings and farms on paths lit by thousands of oil lamps. Get in the Christmas spirit right at the beginning of December. Take the opportunity to buy those first Christmas presents at the genuine old-fashioned Christmas market. Christmas at Fredriksdal offers you the chance to buy delicacies for the Christmas table, hand Father Christmas the children's letters, do some Christmas crafting, listen to Christmas music, dance around the Christmas tree, experience old handicrafts and see this year's Lucia. – Approximately 20,000 people are expected to visit the Fredriksdal Christmas market this year.
More info
www.fredriksdal.se/event/jul-pa-fredriksdal-2019/
  Hotels in Helsingborg
Book now: Hotels, hostels, B&Bs in Helsingborg
---
Malmö: Christmas market at Katrinetorp, Dec 6 – 8
The fourteenth Christmas market at Katrinetorp, a well-known tradition in Malmö and considered by many to be one of southern Sweden's most beautiful. Find Christmas decorations, antiques, goodies, crafts, flowers and food. In the main building you can enjoy coffee, sandwiches and homemade cakes at the café.
More info
  Hotels in Malmö
Book now: Hotels, hostels, B&Bs in Malmö
---
Sjöbo: Christmas Market at Övedskloster, Dec 13 – 15
This is the seventh time this unique Christmas market at Övedskloster has been organised, with a specific focus on food and handicrafts from the local area. Just next to the castle there is an old cowshed from the 19th century with a wonderful, rustic atmosphere. This is the heart of the Christmas market. But the market also spreads out over the whole of the old farm, castle courtyard and park. The main attraction is, of course, all the exhibitors who are displaying their fine products. However, visitors will also find a Lucia procession, horse and cart, Christmas choir, farm animals, sausage grilling, a puppet theatre and much more. And, of course, Christmas trees, oil lamps, torches, pine branches, saffron buns and mulled wine. Which all adds up to create a wonderful old-fashioned Christmas atmosphere.
More info
www.ovedskloster.com/evenemang/jul-pa-ovedskloster-2019/
  Hotels in Sjöbo
Book now: Hotels, hostels, B&Bs in Sjöbo
---
More Christmas markets
You can find further Christmas markets here:
www.svenska-slottsmassor.se/vara-massor/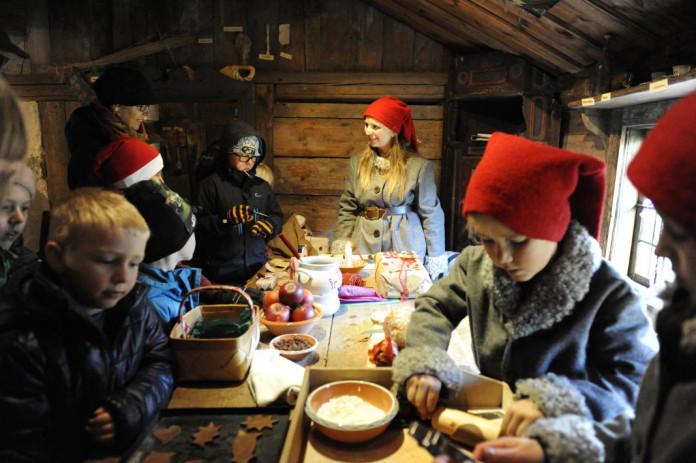 Christmas market at Kulturen in Lund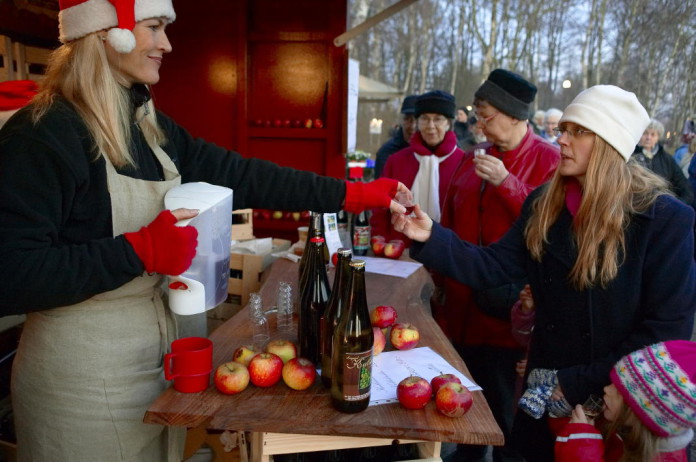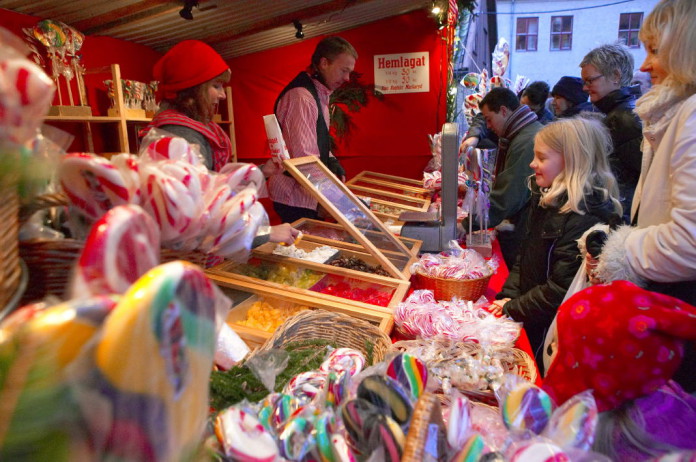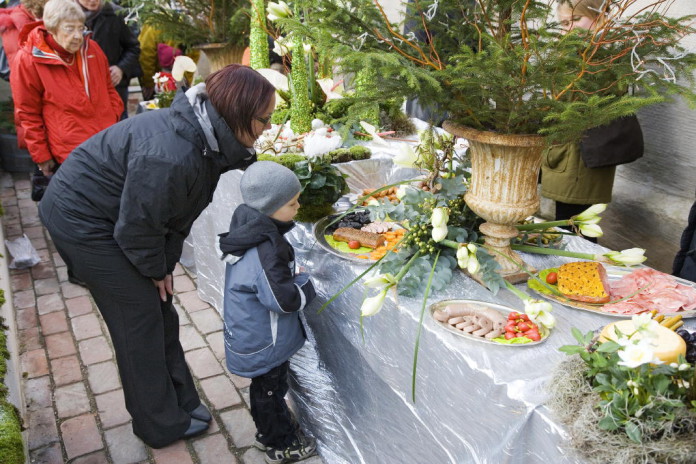 Source and photos: Tourism in Skåne AB (2015); photo Kulturen in Lund: Viveca Ohlsson/Kulturen