Västergötland is the main region of West Sweden. Västergötland is a beautiful natural landscape and a province that is marked by its historic heritage.
Every summer Läckö Castle, one of the most exquisite baroque palaces in Sweden, delights visitors with its magnificent gardens, which were designed by British gardener Simon Irvine.
Another major tourist attraction is the Göta Canal in the northeast of the province. The canal is also called Sweden's "Blue Ribbon". The photo above shows the canal at Karlsborg.
The city of Gothenburg is also part of the Västergötland region.
Cranes
In April many bird lovers are drawn to Lake Hornborga (Hornborgasjön) where sometimes up to 20,000 cranes stop and rest on their way north. A variety of other birds can also be seen here. There is a second peak season in autumn when the cranes head back to warmer areas on the continent.
Textile and fashion industry
The Sjuhärad region is the home of the Swedish textile industry. Its history can be found in towns such as Borås, Mark, Svenljunga, Tranemo and Alingsås. The name of this area Tygriket means the Textile Kingdom. Factory outlets can be found everywhere.
Borås is also home to many fashion companies. The city also attracts visitors with its unique collection of sculptures, a Textile Museum and Textile Fashion Centre, and with an excellent and very spacious zoo.
Our recommendations for Västergötland
---
  Hotels in Västergötland
Book now:  Hotels, hostels, B&Bs in Västergötland
---
  Holiday homes in Västergötland
Wide selection of holiday homes, including cottages, villas, cabins and apartments.
Book now: Holiday homes in Västergötland
---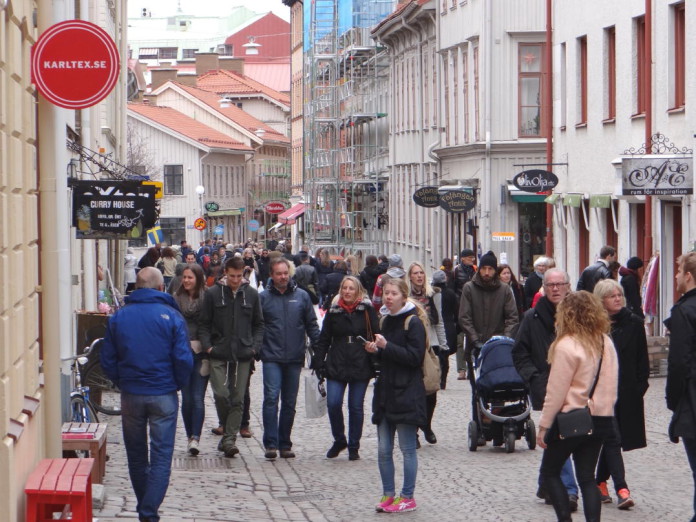 The Haga old town in Gothenburg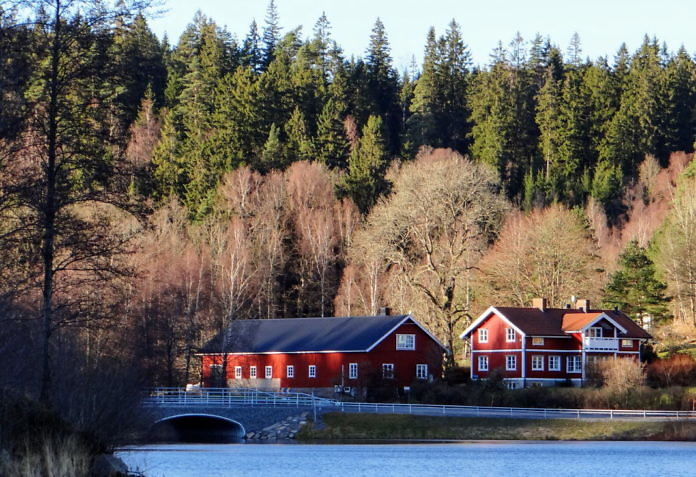 Just outside of Gothenburg you will find the Gothenburg Lake District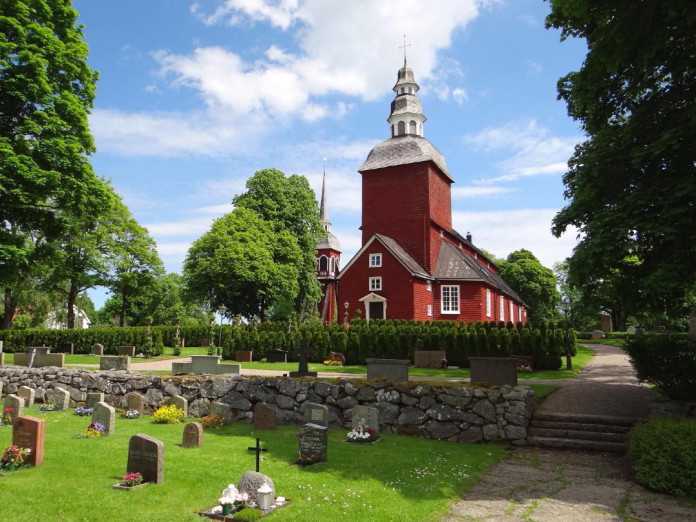 Habo Church by Lake Vättern