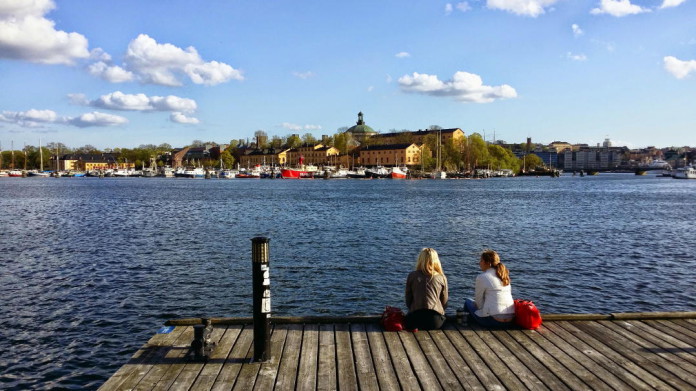 I have just returned from a wonderful trip to Stockholm where I had a packed program with press visits, seminars and long walks on Djurgården island. Today I have booked another visit to the friendly "Capital of Scandinavia": I will be participating in TBEX Europe in July next year.
900 travel bloggers are expected at TBEX Stockholm
TBEX is the world's largest annual meeting for travel bloggers, writers, and social media editors in the travel industry. Stockholm will host the conference on July 14-16, 2016. 900 travel bloggers are expected at the Stockholm Waterfront Congress Centre next summer.
Innovation and openness, beauty and creativity
"In recent years, travel bloggers have become an increasingly important segment in marketing Stockholm as a destination. We've wanted to host a conference like TBEX for a long time, because we can see the potential of conferences in Stockholm's strongest industries. We also share the same values, such as innovation and openness, which makes us especially happy," says Karin Mäntymäki, Director Stockholm Convention Bureau
The city itself, with its blend of beauty and creativity, modern conference facilities and excellent social media skills, is why Stockholm was chosen to host the meeting.
Stockholm Waterfront, a modern conference facility
"We chose Stockholm for several simple but important reasons. We know this will be the first time many of our attendees have visited Stockholm and they are going to be overwhelmed by how much this city has to offer. The conference facility is very modern and fits the tech centered culture of our community of travel content creators perfectly. Lastly and very importantly the Stockholm Visitors Board truly understand how important this shift to new media is, and they are doing a great work with digital influencers for their city. We think they are a perfect destination to showcase what TBEX is all about," says Rick Calvert, CEO & Co-founder New Media Expo and TBEX.
World's largest gathering of travel bloggers
The TBEX Stockholm conference is the world's largest gathering of bloggers, writers and new media content creators in the travel and lifestyle industry. TBEX also attracts many tourism bureaus and many of the world's leading brands who are eager to connect with the travel journalists of the future.
Meet me there – 
#tbexStockholm
Will you also be attending TBEX Stockholm 2016? I will be happy to meet you there. Just send a short message via my contact form to get in touch. I have also joined the official TBEX Stockholm Facebook group.
Hope to see you in Stockholm! Love, Walther
I will be staying at the  Best Western Kom Hotel
---
  Hotels in Stockholm
Book now: Hotels, hostels, B&Bs in Stockholm
---
Related article
Rick Steves' half-hour video on Stockholm
Source for parts of this blog post: Stockholm Business Region