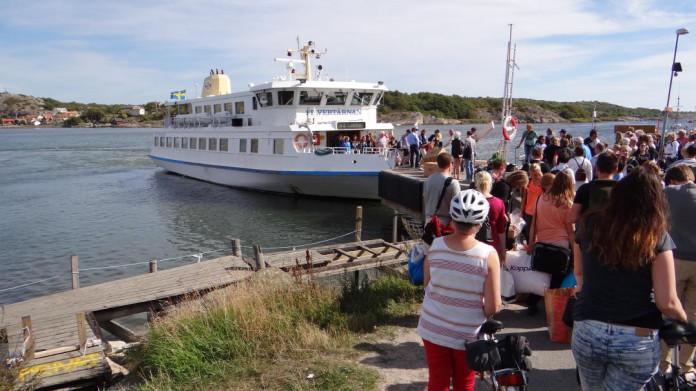 This summer Gothenburg's public transport company Västtrafik will offer boat trips with passenger ferries from central Gothenburg to the islands in the southern archipelago. The service is new – the route hasn't been operated for 35 years.
Way out
The summer boats to the southern archipelago leave Stenpiren (see map below) at 10:50. On their way to the island of Vrångö they stop at Saltholmen (the regular ferry terminal), and the islands of Styrsö and Donsö.
Way back
The return trip to Gothenburg is scheduled for 15:35 from Vrångö (16:35 on Saturdays and 16:05 on Sundays).
Travel time and period
Travel time between Stenpiren and Vrångö is 1 hour and 35 minutes.
The boats will sail on this route from June 19 to August 20.
More info
Check for any changes and updates:
www.vasttrafik.se – if you want to go directly to the timetable click here (pdf)
---
  Hotels in Gothenburg
Book now: Hotels, hostels, B&Bs in Gothenburg
---
Source: Västtrafik