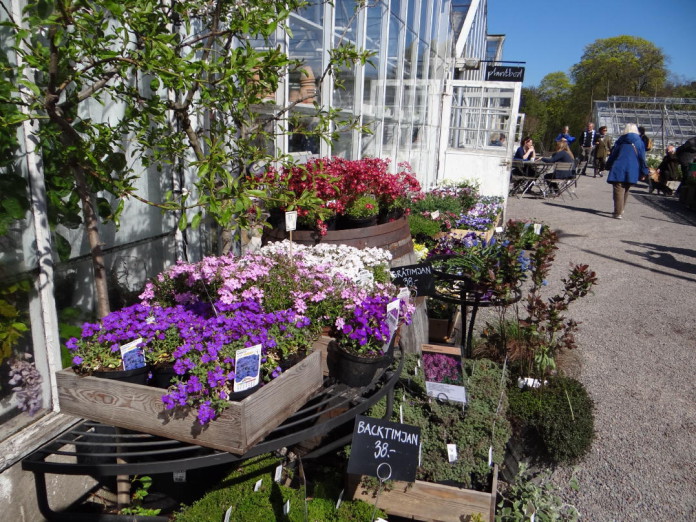 On the island of Djurgården you find some of Stockholm's greatest and busiest attractions, such as the Vasa Museum, the amusement park Gröna Lund, Skansen, and the ABBA Museum. Simultaneously Djurgården is a place for activites such as walking and cycling, but also for relaxation and contemplation in its parks, woodlands, hills and meadows.
Rosendals trädgard
Next to the Rosendal Palace, one of the eleven royal palaces, there is a place that is exceptionally well-suited for relaxation – the Rosendal Garden. In Swedish it is called Rosendals trädgard. Here the Swedish gardening society once resided.
Café and bakery
Now we find greenhouses, a shop, a café, and a bakery (which uses a wood-fired stone oven to bake delicious bread). During the summer months there is even an outdoor bar. In pleasant weather you can sit among the greenhouses, flowerbeds and apple trees or out in the park. There is also a wine garden and a rose garden.
This is a perfect place for a picnic, and kids love the playground and the maze.
Today, the Rosendal Garden is an open garden, "with the main purpose of presenting biodynamic (organic) garden cultivation to the general public". It is run by a non-profit foundation.
How to get there
Take the tram number 7 from central Stockholm out to Waldemarsudde. The next stop after Waldemarsudde is Bellmansro. Here you get off. It takes 5 to 10 minutes to walk to the Rosendal Garden.
More info
www.rosendalstradgard.se/in-english/
---
  Hotels in Stockholm
Book now: Hotels, hostels, B&Bs in Stockholm
---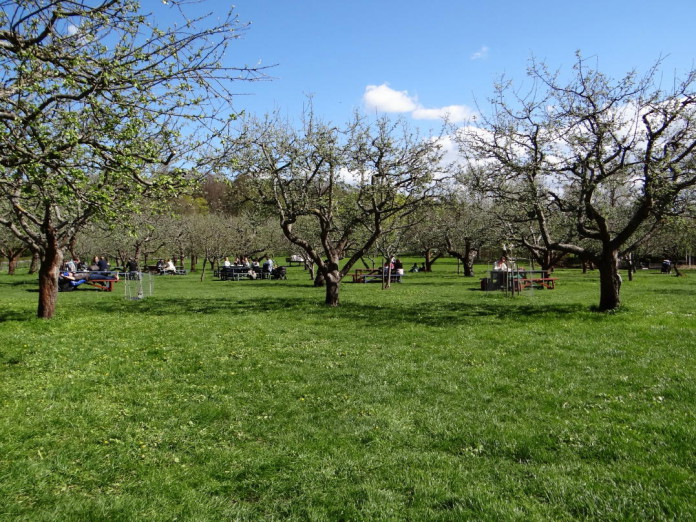 Among the apple trees
Fire wood for the stone oven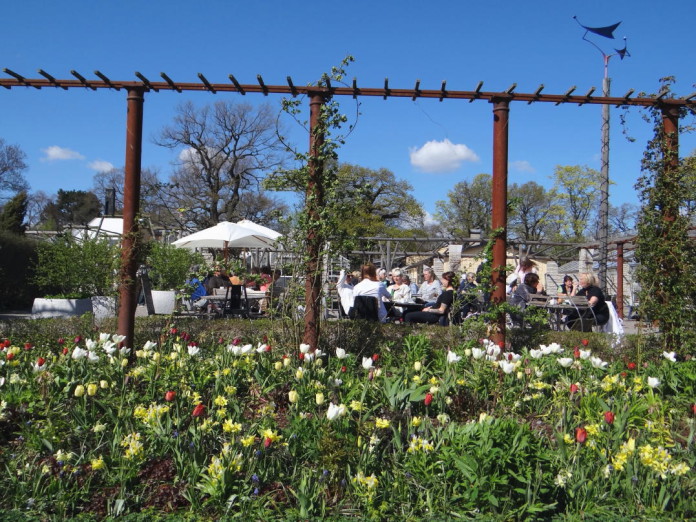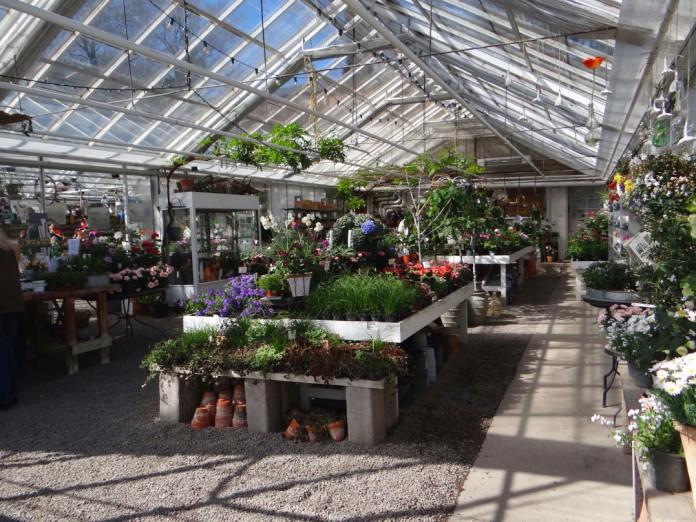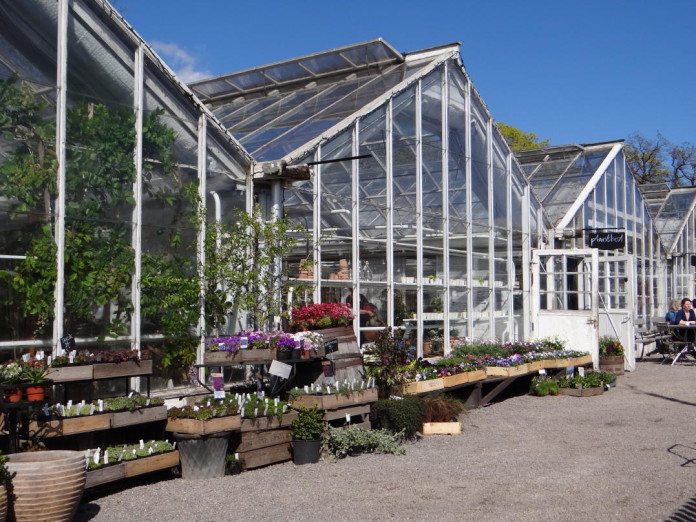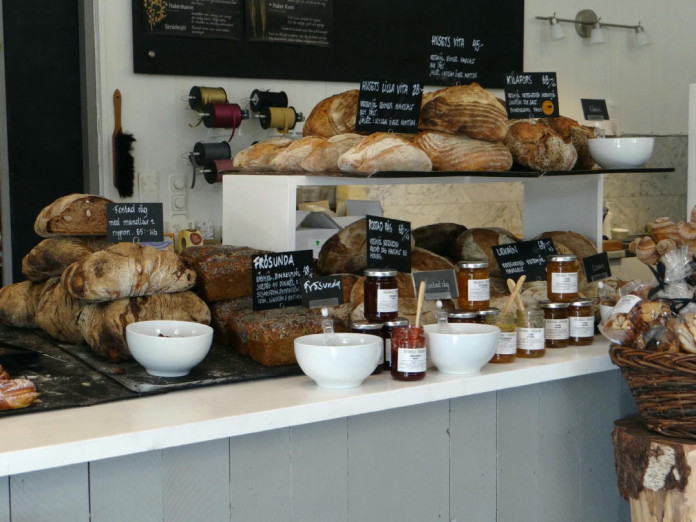 In the bakery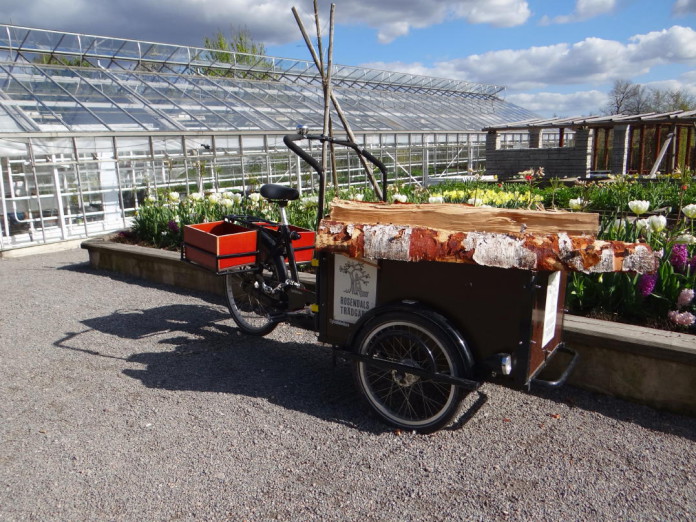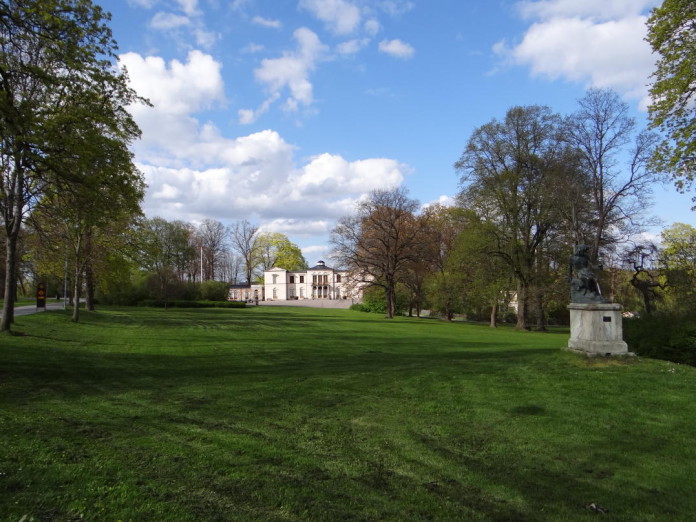 The Rosendal Palace