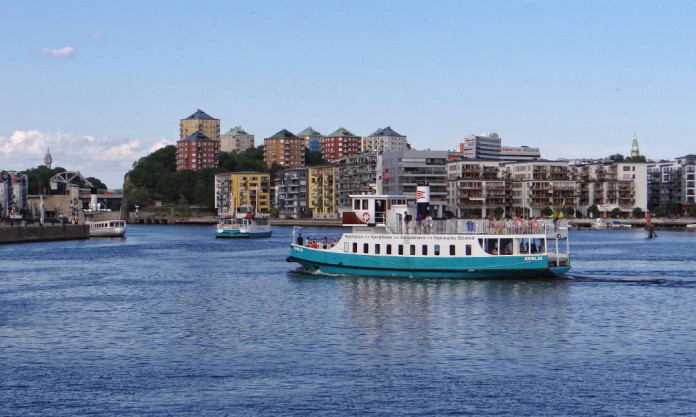 Urban planners and architects from all over the world come to Stockholm to visit the new district Hammarby Sjöstad. With lots of waterfront cafés and restaurants this area has also become popular with tourists.
Hammarby Sjöstad is about 4 km south-east of central Stockholm. Until the nineties this part of Stockholm was a rather run-down industrial area. Then it was decided to build houses here. The result of the redevelopment was a completely new, state of the art district where environmental protection and sustainability are guiding principles.
Planned for the elderly, used by families with children
Originally the district was planned for people over 55 years. It was meant to attract people who wanted to live close to the city but not right in the middle of the busy centre. Parking for cars was not to be provided. Only car pools were accepted.
But then everything turned out quite differently. The district attracted families with children instead of elderly people. Eventually the planners gave in and began to build kindergardens and schools. The district got a totally different character than originally planned. Later on, even houses with parking were built.
Stockholm's shortest ferry
Between Södermalm and Hammarby Sjöstad runs a small passenger ferry on the Lake Hammarby (in Swedish: Hammarby sjö). The crossing takes only three minutes and is free.
Hammarbybacken: alpine ski and mountain bike slope
Hammarby Sjöstad even has its own alpine ski slope: Hammarbybacken. The cityslope is host to a FIS Ski World Cup City Event. The slope has 2 lifts and 4 runs. The length is 750 m. The slope belongs to the large ski lift and ski resort operator SkiStar. Ski equipment can be rented here.
There is also a summer season with lift operation for mountain bikes (downhill). More information about the Hammarbybacken slope summer and winter can be obtained from www.skistar.com/en/ski-destinations/hammarbybacken/
More info
---
  Hotels in Hammarby Sjöstad
In Hammarby Sjöstad we stayed at the  Motel L Hammarby Sjöstad, which is a modern and reasonably priced hotel. With outside temperatures of 30 degrees Celsius or more, the air conditioning was a blessing. The hotel is also conveniently located. The tram stop (Tvärbanan) is directly in front of the hotel – tram stop Mårtensdal. If you travel only one stop westwards with the tram, you get to the green metro line – metro station Gullmarsplan. From there you can quickly reach the city centre. If you stay on the Tvärbanan tram and travel past the Gullmarsplan stop, you easily get to the Ericsson Globe.
An alternative to the Motel L is the  Park Inn by Radisson Stockholm Hammarby Sjöstad.
  Hotels in Stockholm
Book now: Hotels, hostels, B&Bs in Stockholm
---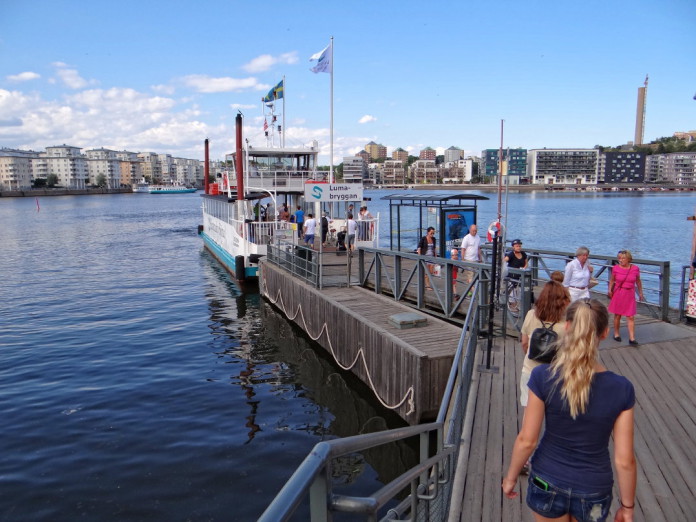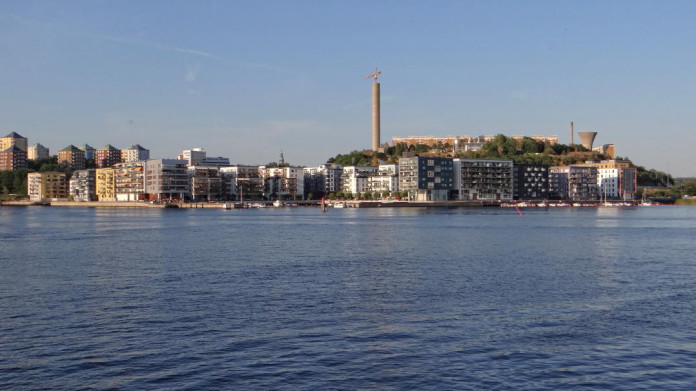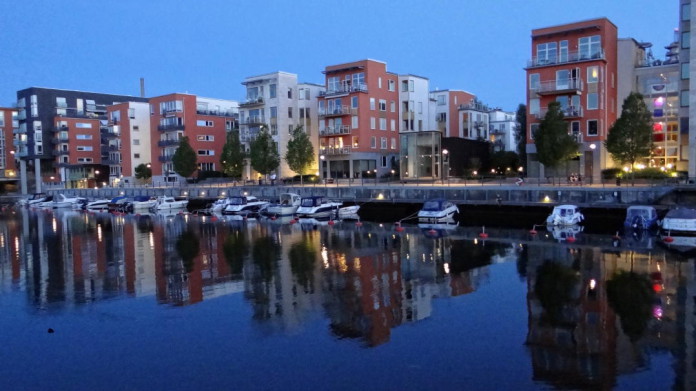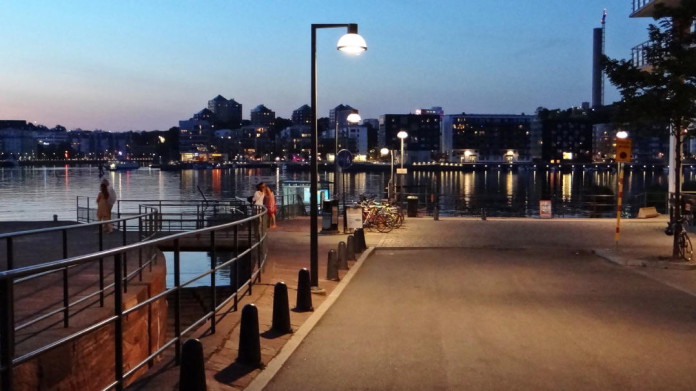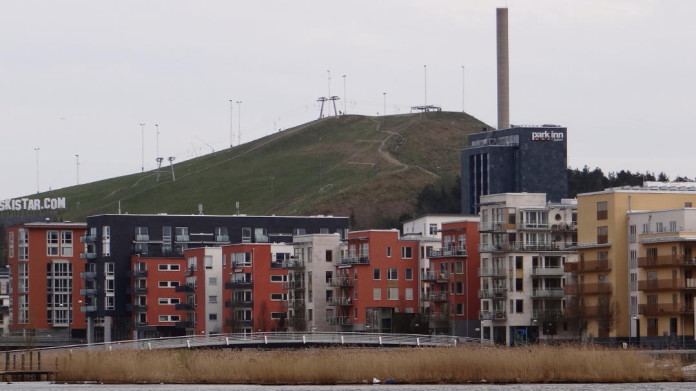 Hammarby Sjöstad's own alpine ski slope: Hammarbybacken