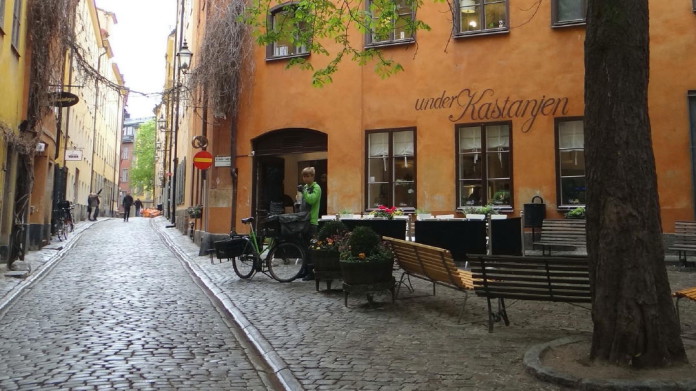 Stockholm has one of the highest growth rates in Europe when one considers the number of guest nights. This year, Stockholm has climbed up two places in the rankings, from 13th to 11th place, on the International ECM Benchmarking Report's list that measures the growth of tourism in European cities.
This was revealed yesterday at an ECM meeting in Portugal.
One of Europe's fastest growing cities
"Stockholm is one of Europe's fastest growing cities, and we are regularly ranked one of the best cities in the world to live and work. We work with the Stockholm brand from a long-term perspective, so that it stands out internationally," comments Karin Wanngård, Mayor of Stockholm. "Therefore, it is extremely gratifying to see the great results we have been seeing."
Highest growth rate of the top 25 cities wordwide
Even for guest night statistics from a global perspective, Stockholm climbs up the list from 22nd place to 21st place. And of the top 25 cities, Stockholm has the highest rate of growth, a considerable 13.8%.
Stockholm: Openness, diversity and sustainability
"Stockholm is all about openness, diversity and sustainability, with a strong international vibe. Our city is a hub for innovation within the music, tech and creative industries," says Karin Mäntymäki, acting CEO of Visit Stockholm.
Official 2016 report will be made available in two weeks
The ECM Benchmarking Report is produced by European Cities Marketing. The 2016 report with the figures presented above will officially be made available in about two weeks.
About ECM
European Cities Marketing is a non-profit organisation improving the competitiveness and performance of the leading cities of Europe. ECM provides a platform for convention, leisure and city marketing professionals to exchange knowledge, best practice and widen their network to build new business. The ECM Head Office is located in Dijon, France.
---
  Hotels in Stockholm
Book now: Hotels, hostels, B&Bs in Stockholm
---
Source: Visit Stockholm, ECM