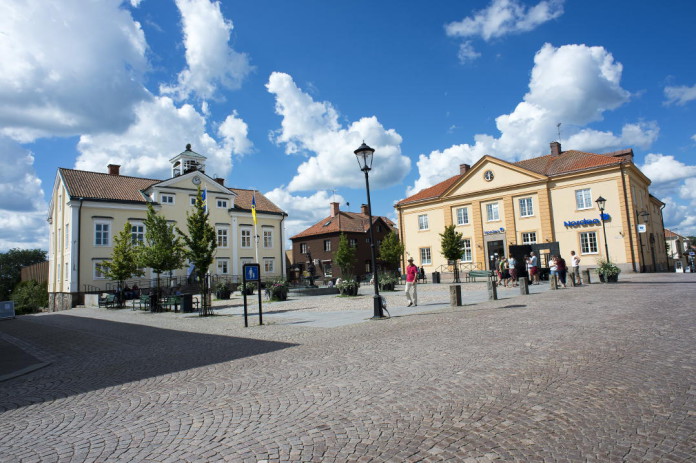 In Vimmerby in northeastern Småland, it's all about Pippi, Karlsson and Emil, the famous children's book characters of Astrid Lindgren. The town is Astrid Lindgren's birthplace. You can even go on a guided tour through her childhood home at Astrid Lindgren's Näs.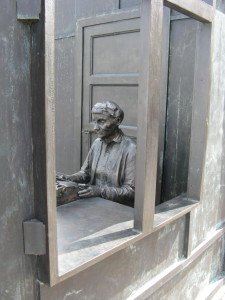 Vimmerby is a charming little town with many wooden houses and a pleasant market square. At this square, the Stora Torget, you will also find the local Tourist Information. Here you can get tips on excursions, municipal bathing places, hiking trails, or shopping sprees.
Excursions
For excursions we would like to recommend:
Here lives Pippi Longstocking
In Vimmerby there is of course Astrid Lindgren's World. This is a very popular open-air theatre park, which covers no less than 180,000 square metres. In the park the characters and settings from Astrid Lindgren's books come alive.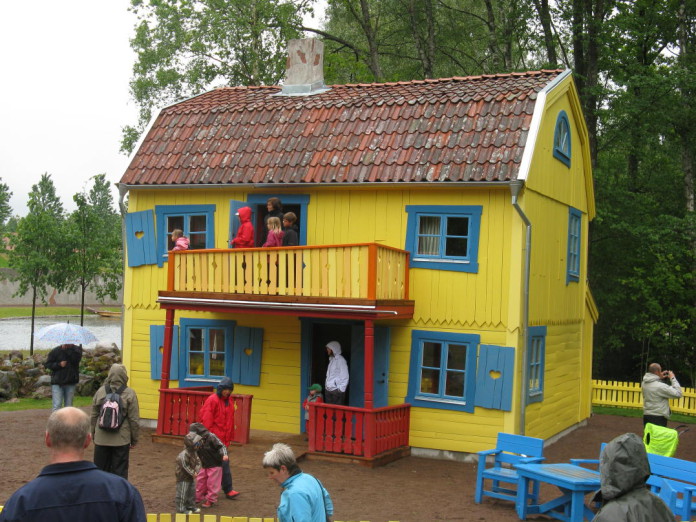 In the park you will find many well-known locations from the most popular children's books by Astrid Lindgren, such as the Villa Villekulla, Mattis's Fort, the Noisy Village, the Troublemaker Street, the Cherry Valley, the Katthult farm, and the Tiny, tiny town.
Admission to the park is not cheap at first glance. However, when we strolled through the park with our kids, we were amazed at how much was on offer for this admission. During the high season, performances run almost continuously from morning to late afternoon. They are of high quality.
We found the short plays as genuine and natural, despite the commercial orientation of the park. The actors have fun playing and like to improvise, even with the audience after the actual presentation. There is a lot of laughter. We really loved to see that many children from Vimmerby played the roles of Astrid Lindgren's books here.
---
  Hotels in Vimmerby
Book now:  Hotels, hostels, B&Bs in Vimmerby
---
  Camping cabins/cottages in Vimmerby
Here are some campsites and holiday villages we recommend – camping huts, cottages and cabins are ideal for families visiting the theatre park:
---
  Holiday homes in Småland
Wide selection of holiday homes, including cottages, villas, cabins and apartments.
Book now: Holiday homes in Småland
---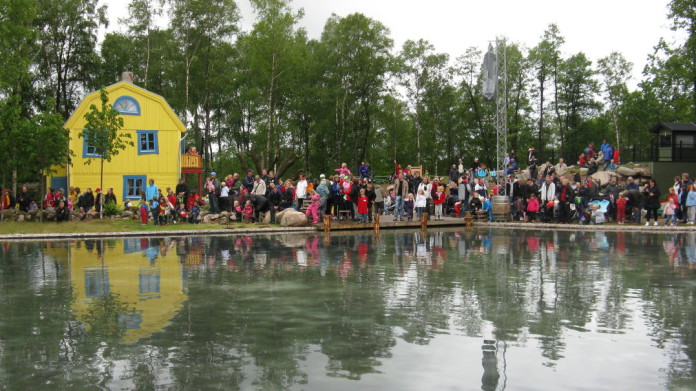 About Astrid Lindgren's World
Astrid Lindgren's World is a theatre park where visitors can experience characters from Astrid Lindgren's books in their true settings. The park was founded in 1981 and is located in Astrid Lindgren's native town of Vimmerby in Småland. Astrid Lindgren's World has approx. 490,000 visitors every year, of which more than 30 percent come from abroad.
The park is open from May to August, weekends in September, and during Swedish autumn school holidays.
During peak season, Astrid Lindgren's World has approximately 470 staff, of which about 125 work in theatre activity.
(Figures are from before the Covid-19 pandemic.)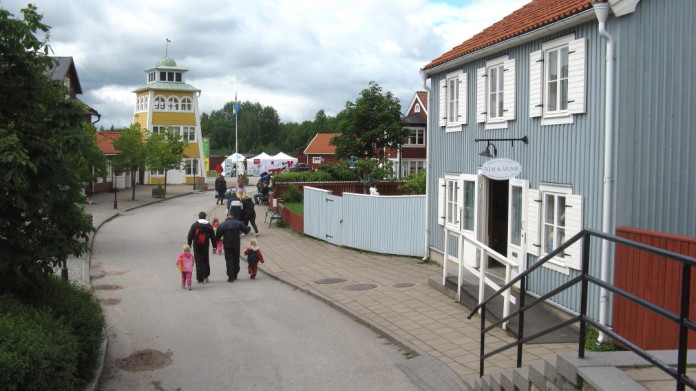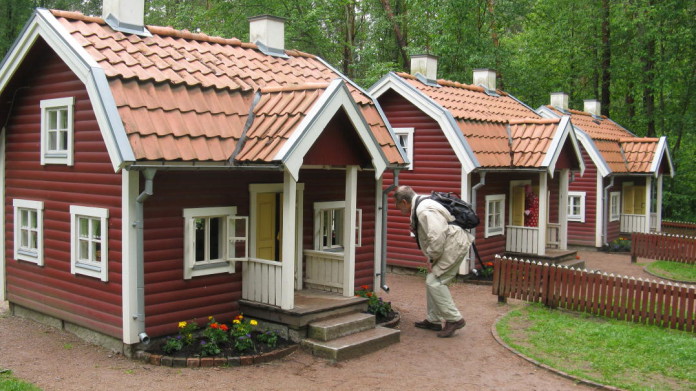 Bullerbyn, the "Noisy Village"
More info
Source for "About ALV": ALV, November 2014; Vimmerby picture on the top of this page: Vimmerby Turistbyrå, via ALV