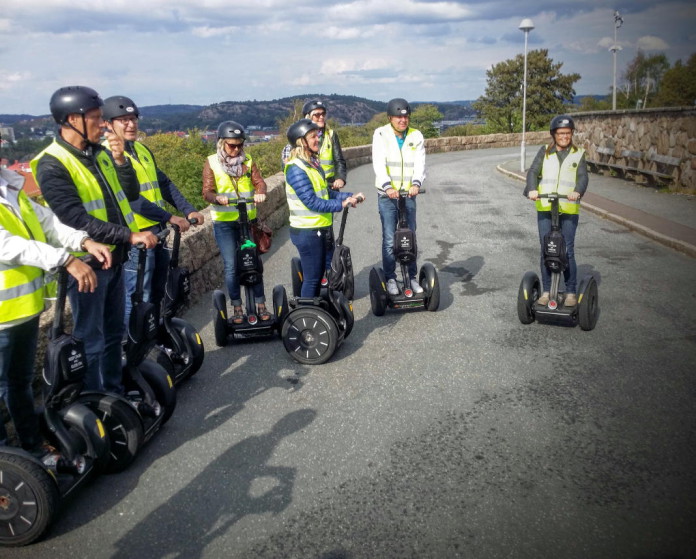 Last weekend we took an entertaining Segway tour through the centre of Gothenburg. We started our tour at Lilla Bommen harbour, not far from the Opera. The tour took us out along the harbour front westwards to the Masthugg Church (Masthuggskyrkan). There we had a fantastic view over the city and the famous Älvsborg Bridge that spans over the harbour entrance.
From the church we proceeded towards the Slottsskogen city park and further through the city centre, down the Avenyn boulevard and back to Lilla Bommen harbour.
The tour took almost two hours, including the initial "driving lesson" in front of the offices of the tour operator.
A great way to experience Gothenburg!
More info
www.segwayadventure.se/in-english
---
  Hotels in Gothenburg
Book now: Hotels, hostels, B&Bs in Gothenburg
---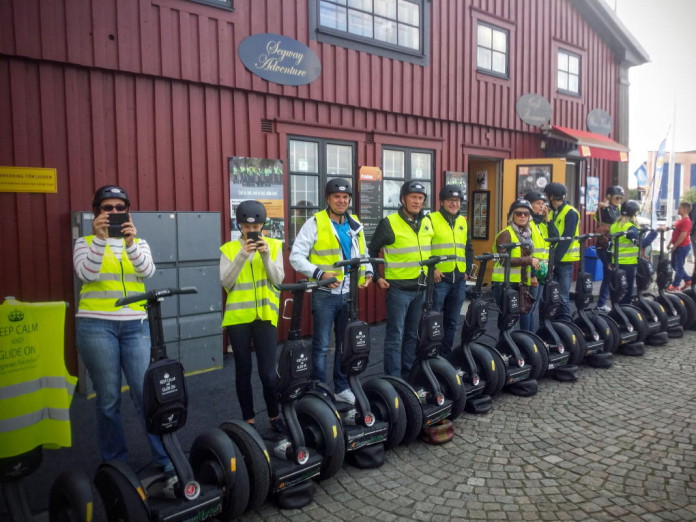 At the Masthugg Church (Masthuggskyrkan) where we could look over the city and the Älvsborg Bridge (in the background to the left)