On the north bank of the Göta Älv river in Gothenburg there is a new area called Lindholmen. Formerly shipyards were located here. After their decline and demolition a modern office and conference centre was built. It is officially named Lindholmen Science Park.
Being close to the city centre and with the establishment of more than thirty cafés and restaurants, Lindholmen has also become a popular tourist destination.
In 2013 Lindholmen also got a spectacular hotel, the Radisson Blu Riverside Hotel. From its rooftop terrace you can have a wonderful view of the harbour of Gothenburg, the Göta Älv river and the Lindholmen Science Park. There is even a rooftop spa.
Best hotel bar in Europe
The Cuckoo's Nest Restaurant at the Riverside Hotel has won an Oscar in the design world. At the end of 2014 it received the award "Best Hotel Bar" in Europe at the European Hospitality Awards.
The Radisson Blu Riverside Hotel is also the official hotel partner of the Volvo Ocean Race.
---
  Radisson Blu Riverside Hotel
Book now: Radisson Blu Riverside Hotel in Gothenburg
---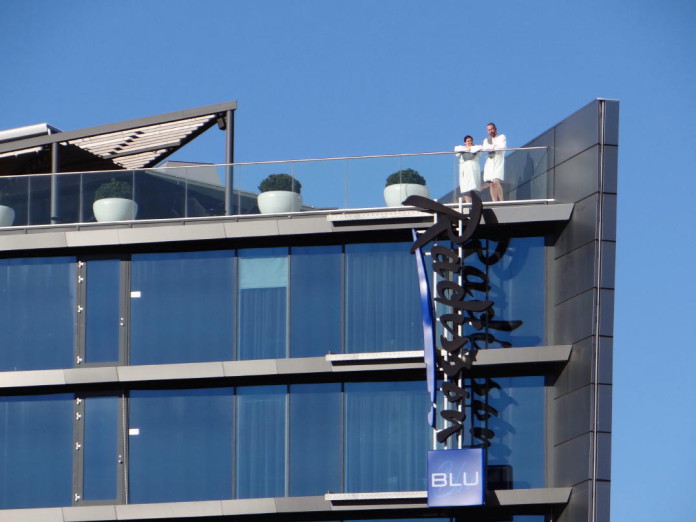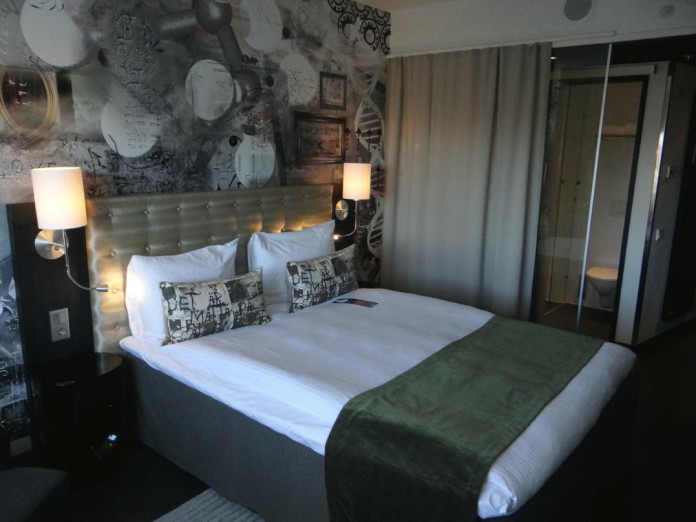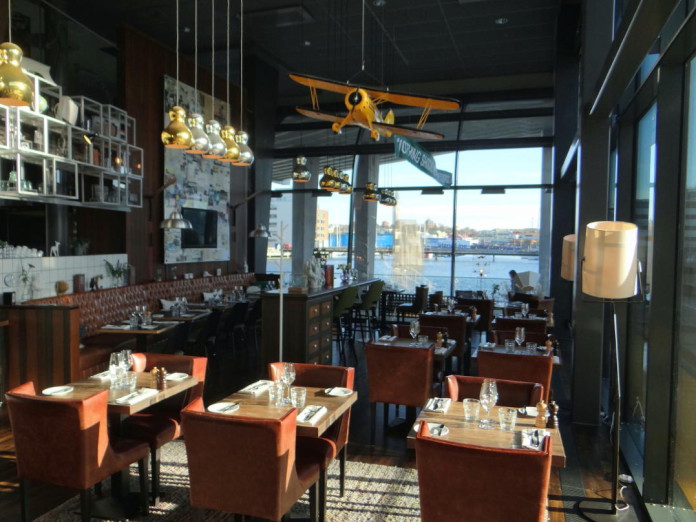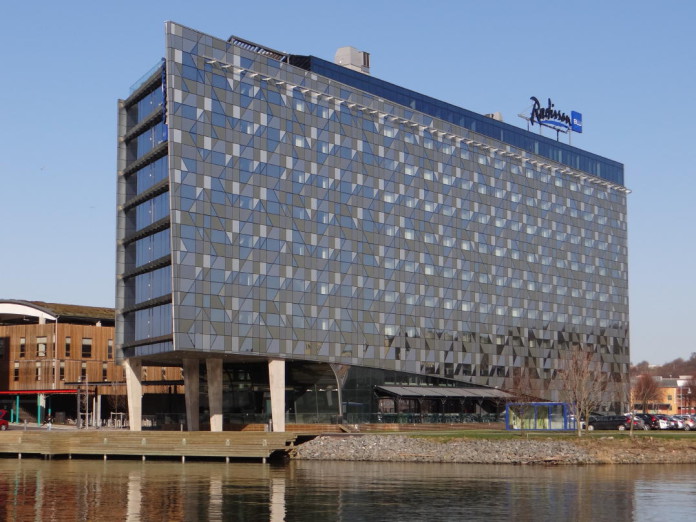 Get to the Radisson Blu Riverside Hotel on an eBus
Since June 2015 you can take an electrically powered bus (eBus) from the Gothenburg city centre to Lindholmen. On route 55 three buses operate that are purely driven by electricity.
The electric buses come from Volvo, the charging points from Siemens. The buses have free WiFi, and you can charge your phone on them.
Related article
Gothenburg: Zara Larsson sings "Carry You Home" on silent eBus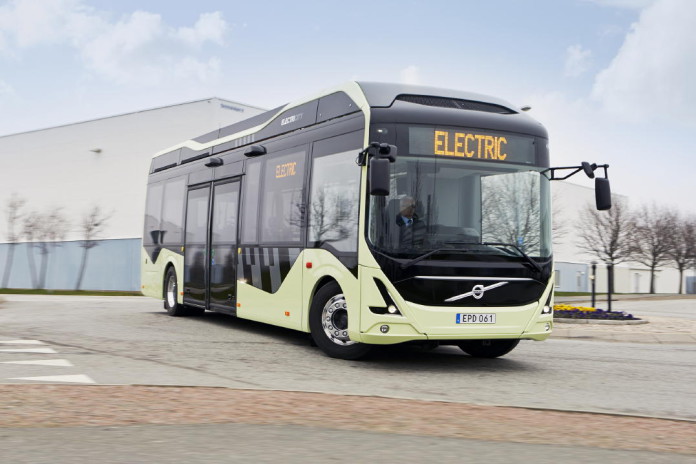 Volvo eBus
Electric bus at Lindholmen Science Park
---
  More hotels in Gothenburg
Book now: Hotels, hostels, B&Bs in Gothenburg
---
First photo electric bus: Energimyndigheten; second photo electric bus: Håkan Ludwigson/Västtrafik