Over the years we have seen many proud steamships and steamboats in Sweden. They cruise on lakes, canals or in the archipelagos. During the summer they usually offer regularly scheduled cruises. Charter cruises are often available all year round.
The steamships are mainly from the late 19th and early 20th century. They have kept their charm and atmosphere: Onboard you may see polished brass, fine mahogany and even thick carpets (as on the M/S Diana, see below). Some of these ships have been converted to diesel. If you want to discover the beautiful landscapes of Sweden, we can recommend a tranquil and relaxing cruise on one of these amazing ships.
Steamships in Stockholm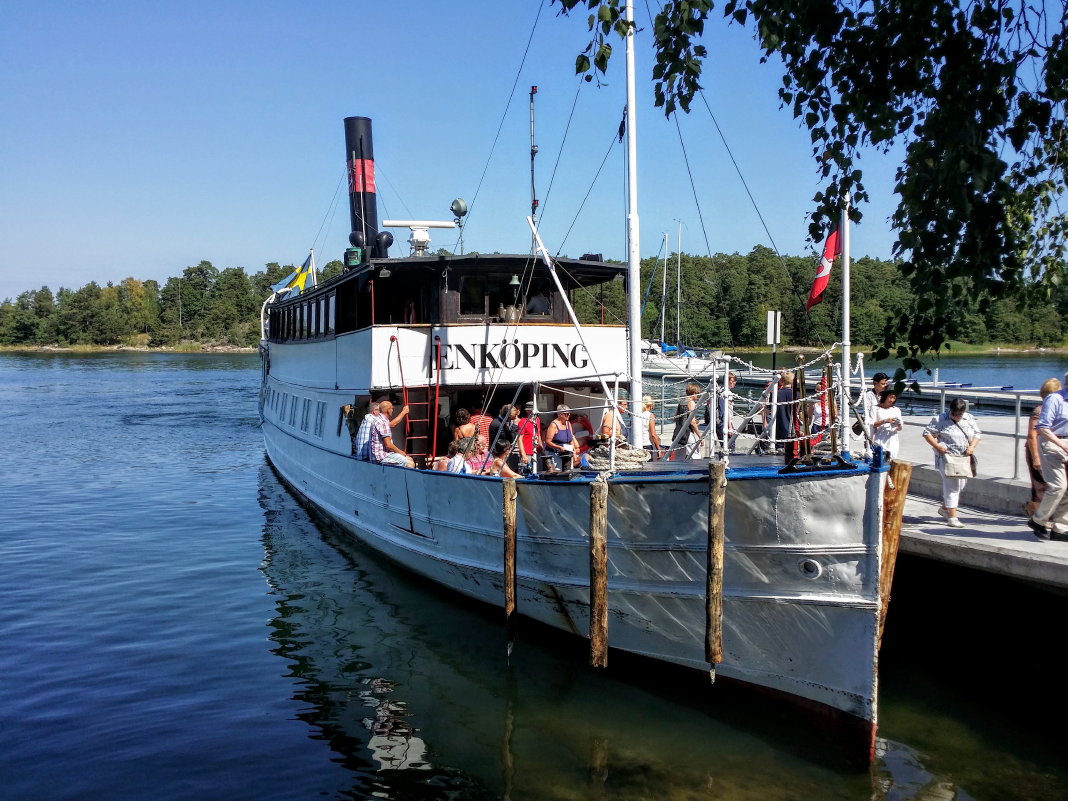 M/S Enköping, built 1868 (!). This is the oldest ship in the world that still runs in regular service. When we were in Stockholm, it took us out to the Artipelag art museum. – More info: www.stromma.se/en/stockholm/kanalbolaget/rent-a-ship/
M/S Riddarfjärden, built 1936. Sailing the Lake Mälaren and the Stockholm archipelago. Never powered by steam, though it looks like a steamboat. – More info: www.blidosundsbolaget.se/hyr-ett-fartyg/
Steamships in Gothenburg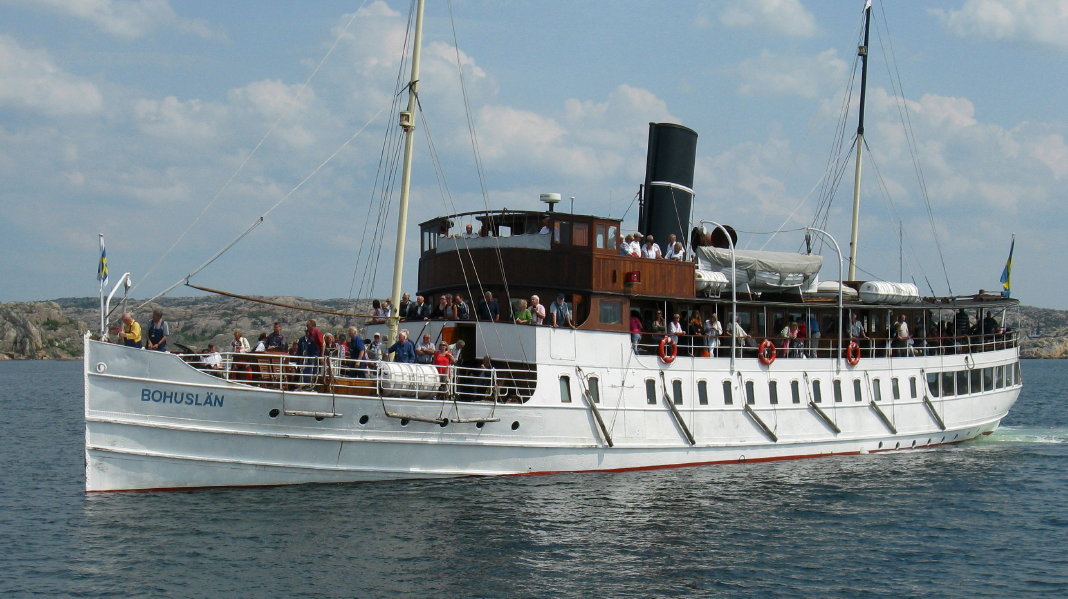 S/S Bohuslän, built 1914, today navigating the Gothenburg archipelago and the coast of Bohuslän. Our photo is from a National Day celebration on the small island of Klädesholmen. – More info: www.steamboat.se
Steamships on the Göta Canal between Gothenburg and Stockholm
M/S Juno from 1874. Oldest cruise ship in the world. – More info: www.gotacanal.se/en/canalboats/ms-juno/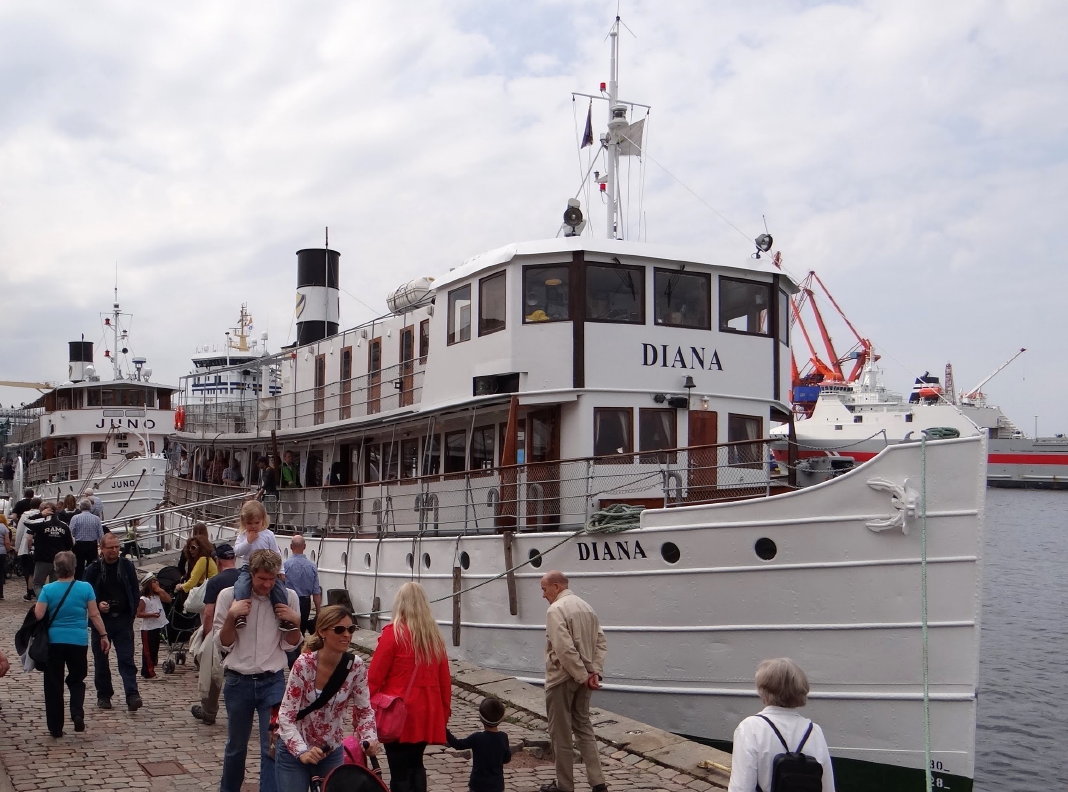 M/S Diana, built 1931. Completely renovated a few years ago. – More info: www.gotacanal.se/en/canalboats/diana/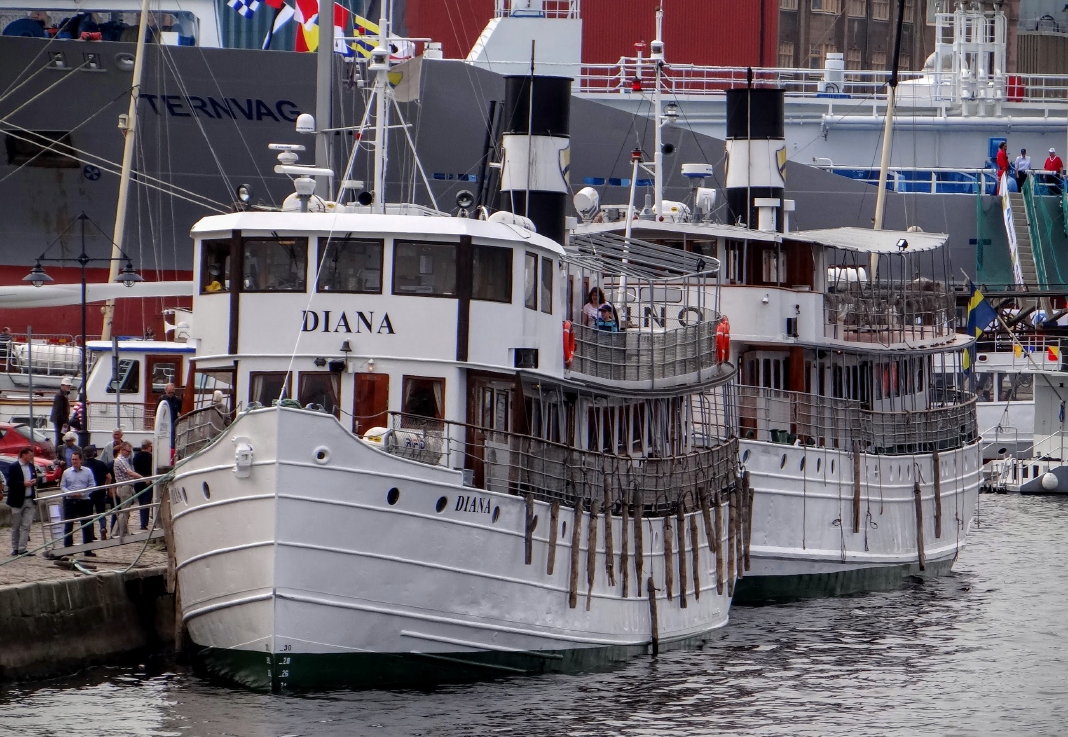 M/S Diana and M/S Juno in Gothenburg
M/S Diana after renovation
The M/S Diana diesel engine – the steamship was converted to diesel in 1969
M/S Kung Sverker, built 1907. Many day cruises available during the summer, all starting from Motala in Östergötland. – More info: www.kungsverker.se/en/
Steamships on Lake Siljan in Dalarna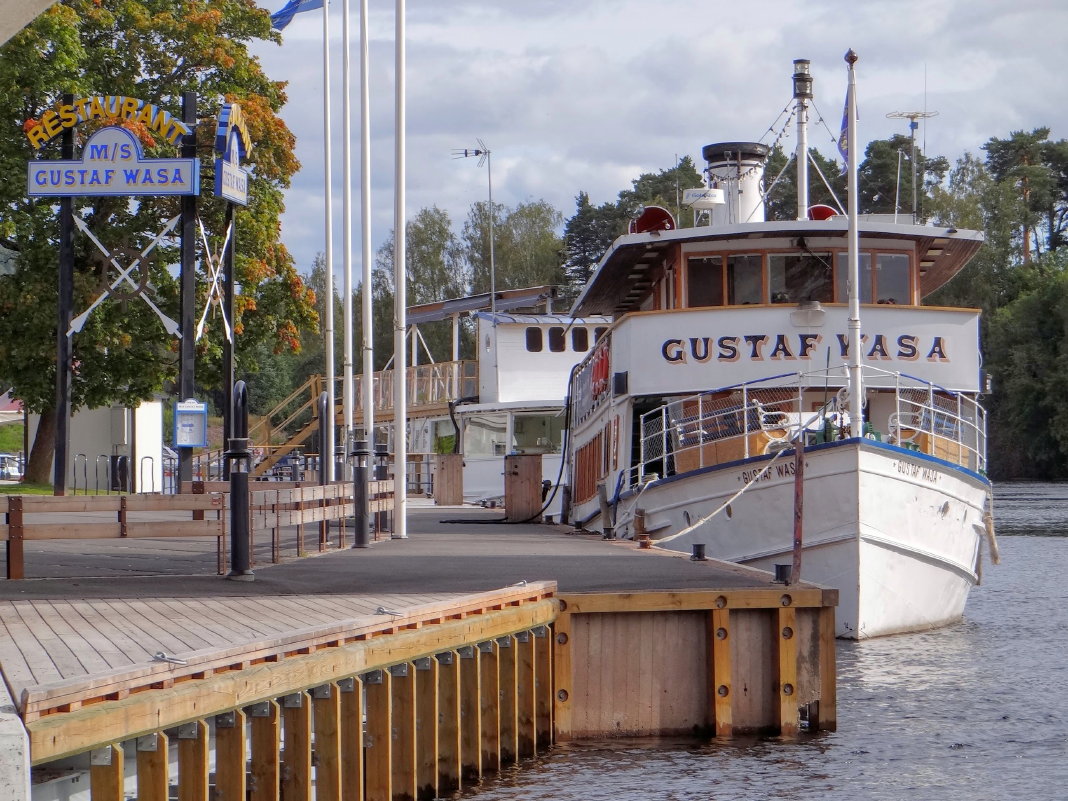 M/S Gustaf Wasa, a steamer from the year 1876. At home in Leksand. – More info: www.wasanet.nu/e_index.shtml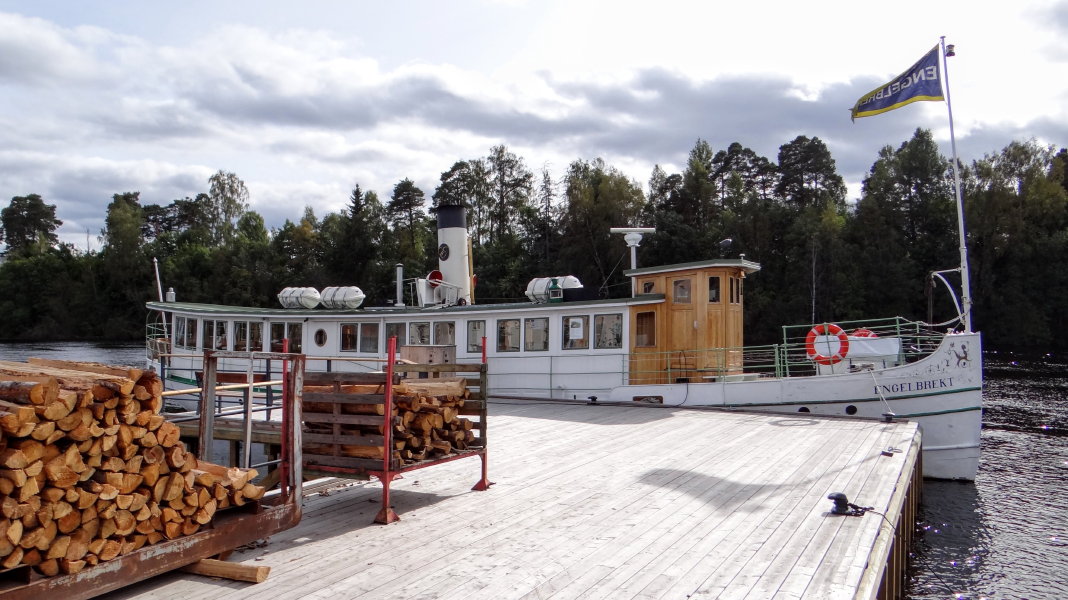 S/S Engelbrekt, from 1866 (!). 150 years old and still going strong. At home in Leksand. – More info: www.steamship.nu/in-english/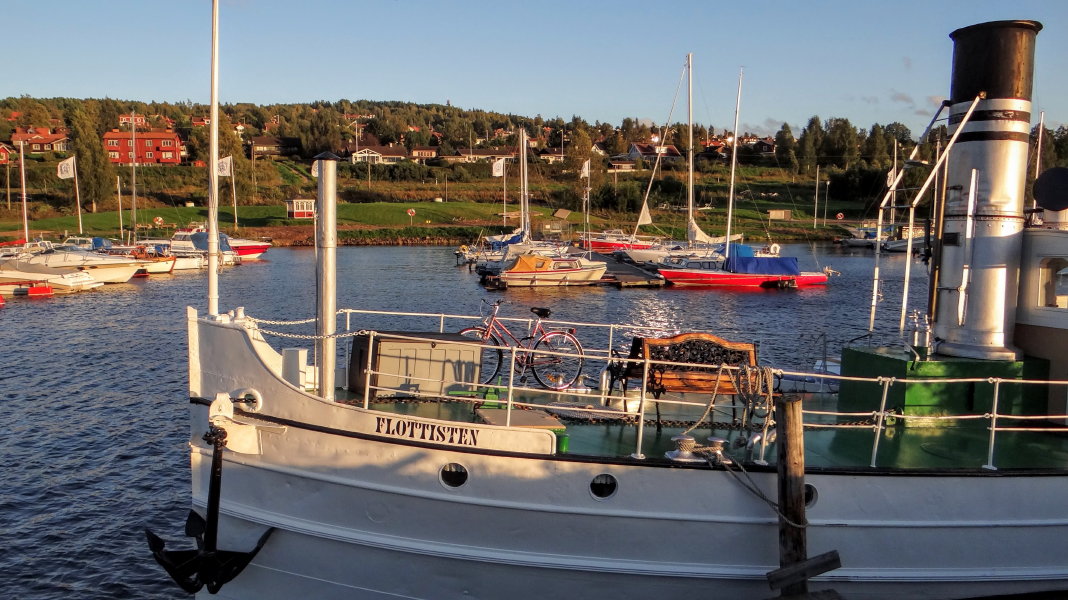 S/S Flottisten, built 1890. We took this photo in Rättvik. Unfortunately, there is no website available for this boat. I suppose you can get more info from the tourist information in Rättvik.
Steamships in Örebro
M/F Liden from 1899. Day cruises from Örebro on Lake Hjälmaren. – More info: www.mfliden.se
Steamships on Lake Vättern
S/S Trafik from 1892. We took this photo in Hjo on the western shore of Lake Vättern. – More info: www.sstrafik.se
Steamships in Värmland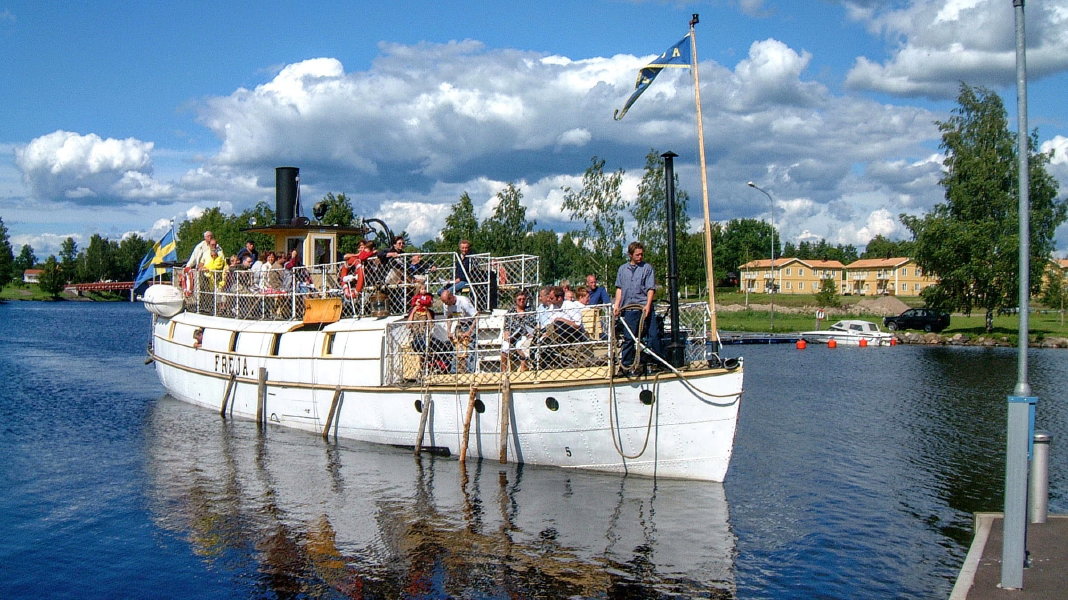 S/S Freja af Fryken, built 1896. We went onboard a few years ago for a memorable cruise on the Lake Fryken north of Sunne. – More info: www.frejaaffryken.se
Steamships on Lake Lygnern in Halland and Västergötland
ISA af Lygnern, originally from 1889. Lake Lygnern is a 20 km long lake south of Gothenburg in the municipality of Kungsbacka. – More info: www.isaaflygnern.se
Steamships in Småland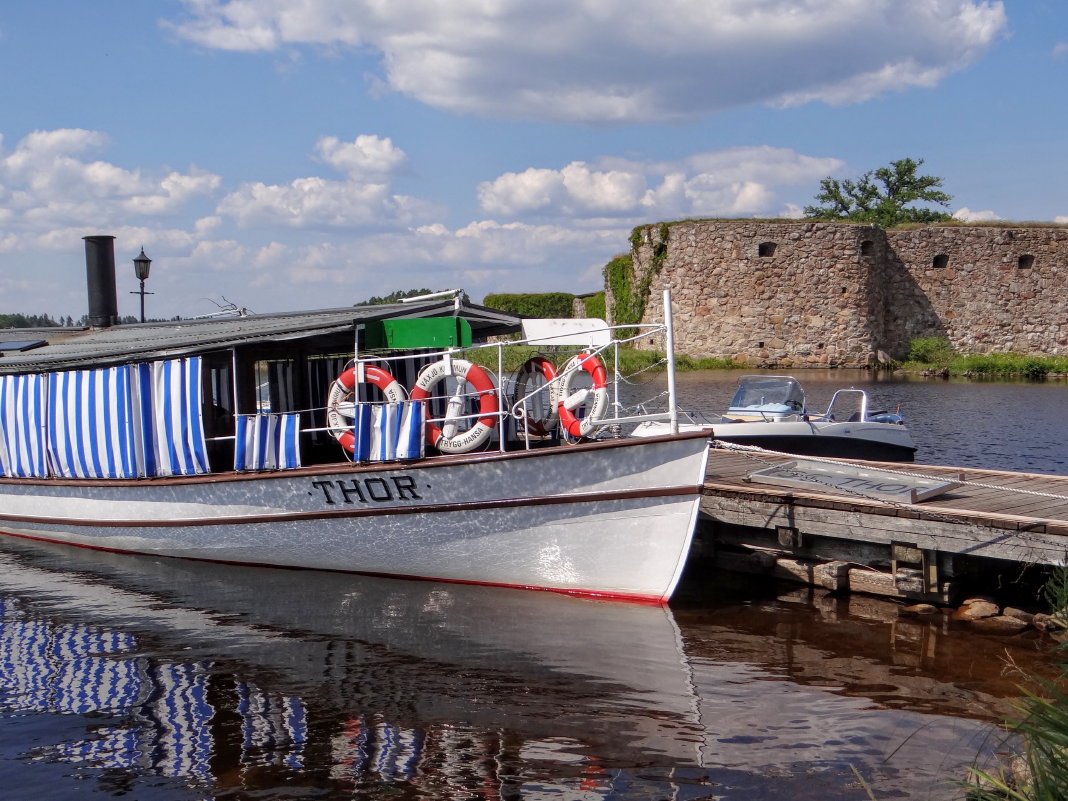 S/S Thor, built 1887. During the summer months there are cruises available on Lake Helgasjön in Växjö, starting from the Kronoberg Castle, which you can see in the background. – More info: www.kulturparkensmaland.se/1.0.1.0/67/2/