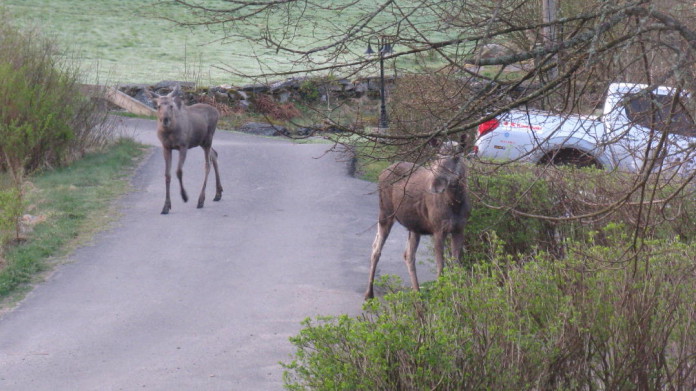 Sometimes when we eat dinner or watch TV, we see a moose passing by outside the window. Especially in the months of September and October we have moose on our property – this is the mating and hunting season. Sometimes we have several moose here that come at night to ransack our apple trees.
Unfortunately, I hardly ever get a chance to take any pictures: Either the camera is somewhere else at that moment. Or the storage card is full. Or the batteries are empty. Or the moose is too fast. Or it is too dark.
A moose in our garden
One day I was lucky and could take a few pictures of a moose in our garden. We had just had breakfast when I noticed something outside the window. This time it was not a deer, but the King of the Forest – directly in front of our kitchen window. Unfortunately, it was still quite dark.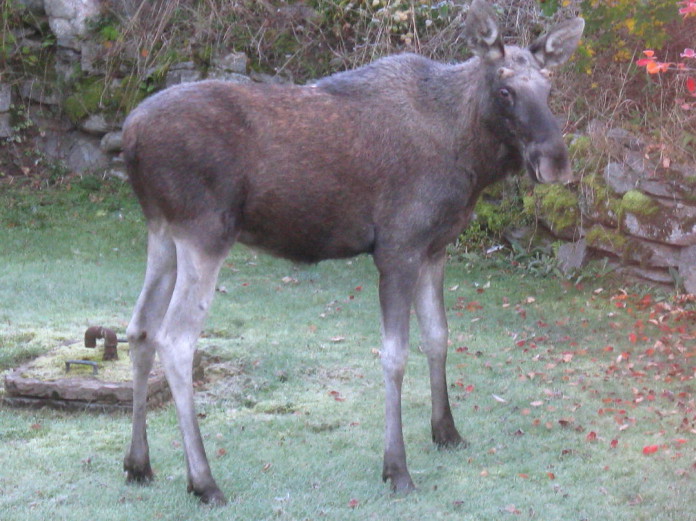 The moose in front of our kitchen window
In such situations, there is always the same question: Do I dare to open the window and take pictures? Then the moose would probably run away when it hears the noise. Or do I play it safe and take my pictures through the window panes, even if there will be reflexes and shadows? Well, this time I chose the safe method. Later on, I even managed to take some pictures through an open window.
Moose in the freezer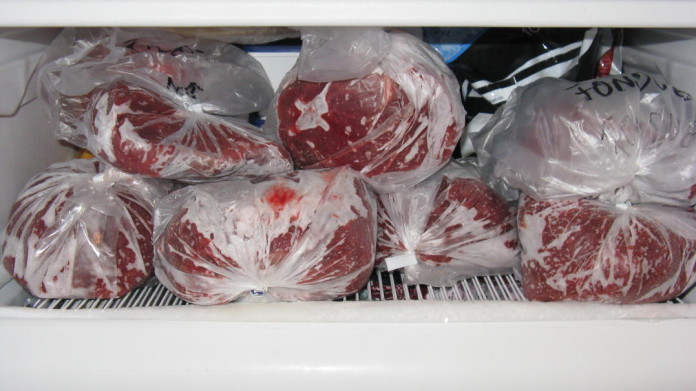 Moose in our freezer
A few weeks after the moose had visited our garden there was suddenly a knock at the door. One of our neighbours was standing there with a package under his arm. Our hunting party had finally been lucky and shot a moose. Because we had assigned our hunting rights to the hunting party, we got a few kilos of meat in return: back, fillet and a lot of ground beef. It might have been one of the animals that had ransacked our apple trees earlier that autumn.
More moose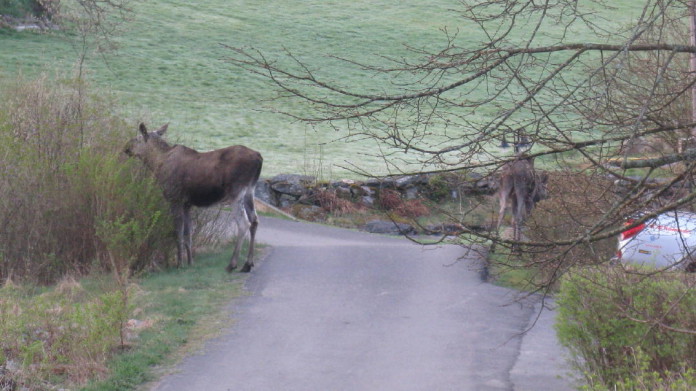 In early May one year, my wife was lucky and caught these two in front of our neighbour's hedge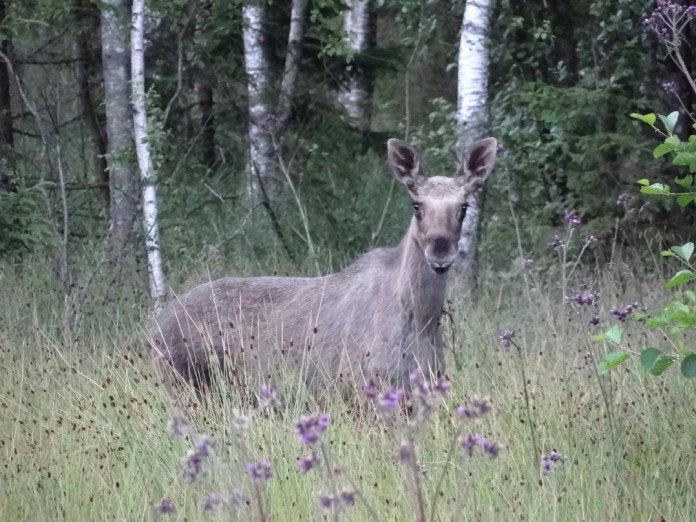 This one visited us in July, it looked somehow stupid – maybe it was just angry because it saw me
Half a year later I saw two moose one morning on my way to work – they stole apples from a neighbour's apple tree
Some more pictures from the moose's visit in front of our kitchen window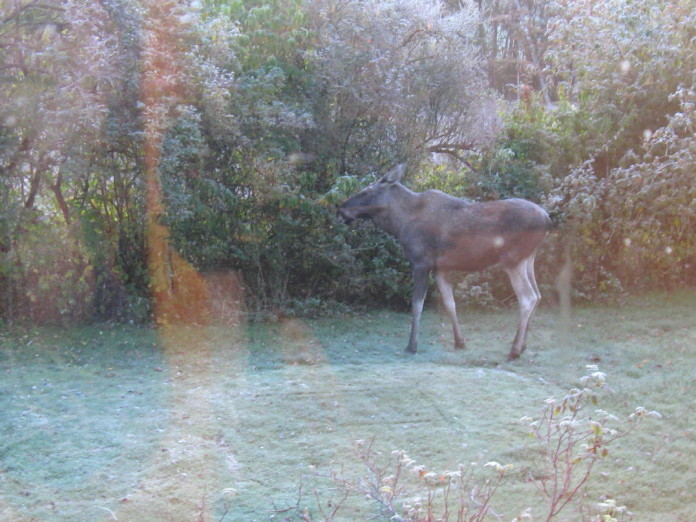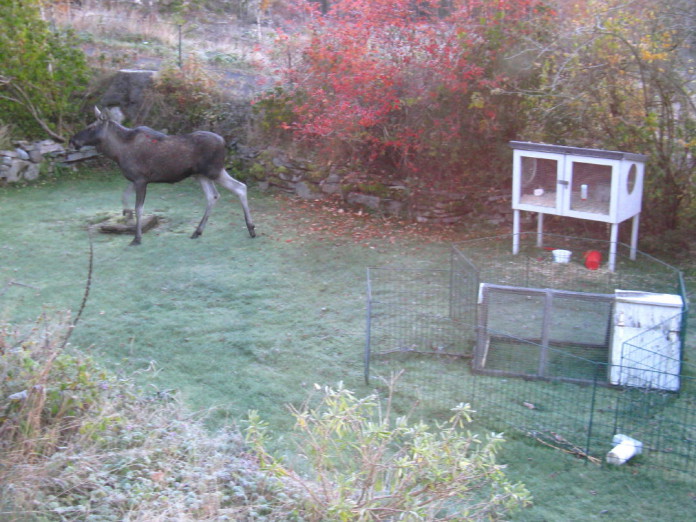 Stuffed moose at the Scandinavian Caravan Show in Jönköping, Småland