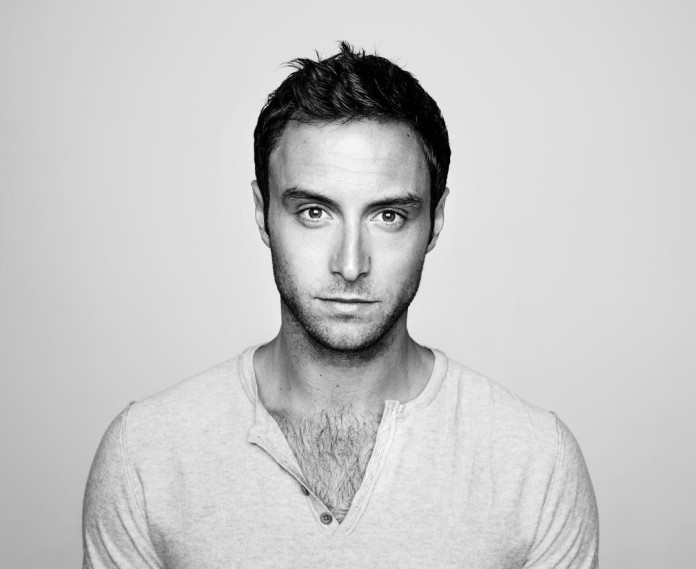 The 2015 Eurovision Song Contest winner and host for this year's competition in Stockholm, Måns Zelmerlöw, was in London in February in conjunction with the British final. The Swedish Chamber of Commerce for the UK caught up with him at a central London hotel to talk Eurovision and Swedish musical legacy:
Compared to last year, how nervous or excited are you?
I think that this will be fun and I feel like I have done it before. I HAVE hosted the Melodifestivalen before, although this is bigger as the Eurovison has some 200 million viewers. But I feel really safe hosting it with Petra Mede. I think she is a genius on stage and we can both rely on each other. Competing for my country, having the weight of my country on my shoulders was WAY more nervous than this.
How does it feel to represent your country in the Eurovision Song contest?
It feels incredible. Growing up I always wanted to be an athlete and compete for my country and this was as close as I will ever get to that. When I sat in the Wienerstadt Halle that night, I felt like I was in an Olympic Stadium and I knew that 12 million Swedes were sitting in front of their TV sets, wanting me to win.
Considering the legacy of previous Swedish Eurovision winners, did you feel pressure to bring the victory home?
Not as such, but I felt that I had a shot. I was the favourite when I came to Vienna, and I am not good at that so I really tried to push it away and really focus on my performance. But of course I felt that people in Sweden thought that I could win and I really wanted to. I wanted to put my name down in the history books. Because it IS a big thing. Sweden had won the Eurovison Song Contest five times before me and I wanted to be the sixth.
How about some insider info on the final? What can we expect from the show in Stockholm?
I do have a lot of insider information, but there is not much of it that I can reveal yet. It is going to be a spectacular show. I had a meeting yesterday where we discussed everything and it feels great. There are a lot of things that Petra and I will do, a lot of interval acts that will be amazing. I feel confident about it.
Måns
Zelmerlöw 

at the Walpurgis Ball, Savoy Hotel, London

Måns Zelmerlöw will be performing at the Swedish Chamber of Commerce for the UK Walpurgis Ball at The Savoy Hotel in London on April 8, 2016. Read more here:
---
  Hotels in Stockholm
Book now: Hotels, hostels, B&Bs in Stockholm
---
Related articles
Source: Swedish Chamber of Commerce for the UK; photo: Warner Music Sweden