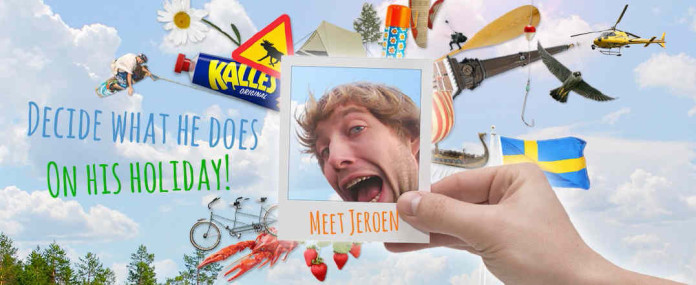 Now you can vote for what Dutch traveller Jeroen will do on his holiday when he visits Västmanland – The Essence of Sweden.
"An awesome idea"
To dare letting go and hand over control is very adventurous. This is Jeroen. He comes from Holland and has travelled around the world. This year he is planning his holiday in Sweden.
Jeroen is a real adventurer. He has walked the Inka Trail and been up close and personal with lions in Africa. But this year he is doing something really brave – he is letting go of control and will let people in social media around the world decide how he spends his precious holidays.
Jeroen Wams, Traveller and Adventurer: "This is an awesome idea and I am thrilled to be the one selected to try this. I am willing to do just about anything – I'll even eat worms if I have to, but maybe they don't do that in Sweden?"
Vote on 88 different experiences
For the next few weeks people across the world will be able to vote on 88 different experiences, and Jeroen promises to participate in the exciting tours and crazy activities that social media voters decide for him.
Once voting is done, this brave man will head off on his holiday geared up with a Go-Pro camera and a selfie stick and embark on an exciting journey in Sweden. By filming, and in some cases live streaming, his travels social media will be able to participate in the adventures without even leaving their home.
What should Jeroen expect?
Jeroen could expect pretty much anything in Västmanland, but here are some examples what social media will have to choose from:
Guided historical tours of UNESCO World Heritage sites and Viking remains
Nights spent in unusual hotels like the Sala Silvermine hotel room 155 m (500 feet) under ground or Kolarbyn Eco-lodge where you sleep in forest huts without electricity or running water
Adrenaline kicks on zip-lines, cable parks, ribb boats, or paragliding
Wildlife tours to spot Swedish wildlife, nature tours, kayaking, or fishing
Taking part in strange Swedish traditions such as a "surströmming" party (surströmming is fermented fish and has one of the most putrid food smells in the world)
Meet some "raggare" (a Scandinavian subculture known for their love of hot rod cars and 1950s American pop culture)
Participate in a melodic Death Metal band rehearsal (the style of music originated in Sweden) …
Vote here
If you want to vote just follow this link: [the link is dead now, November 2019]
About Västmanland
The province of Västmanland is located northwest of Lake Mälaren. It comprises the following municipalities (some of which belong to Örebro County):
Arboga
Fagersta
Hallstahammar
Hällefors
Kungsör
Köping
Lindesberg
Ljusnarsberg
Nora
Norberg
Sala
Skinnskatteberg
Surahammar
Västerås
Västmanland is Europe's closest wilderness. Less than an hour from the city of Västerås and only 90 minutes from Stockholm, vast landscapes and deep unspoiled forests offer great opportunities for visitors. The region is particularly attractive for active families.
Västerås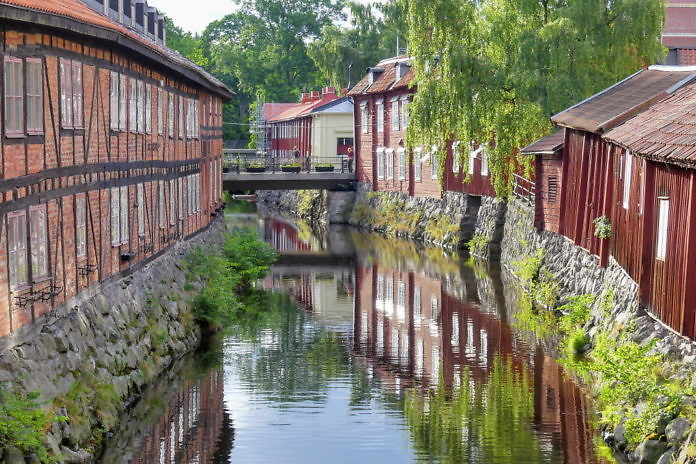 Västerås is a thousand-year-old city with a population of over 134,000 people. The city is an immensely popular summer destination in its own right.
---
  Hotels in Västmanland
Book now: Hotels, hostels, B&Bs in Västmanland
---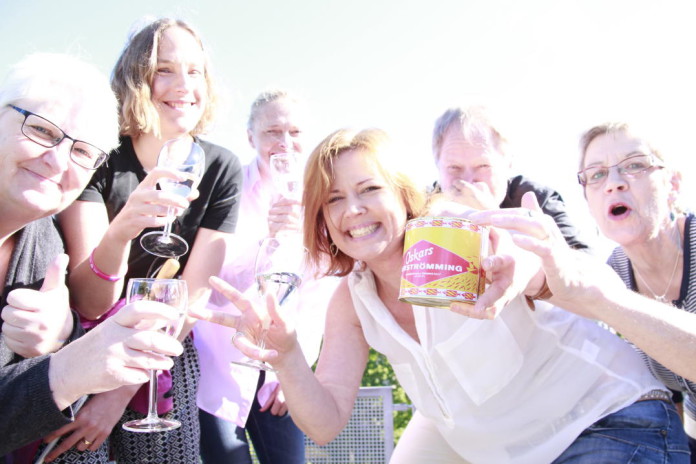 Will Jeroen take part in a "surströmming" party (surströmming is rotten fish …)?
Source and photos (except Västerås): Västmanlands Kommuner och Landsting