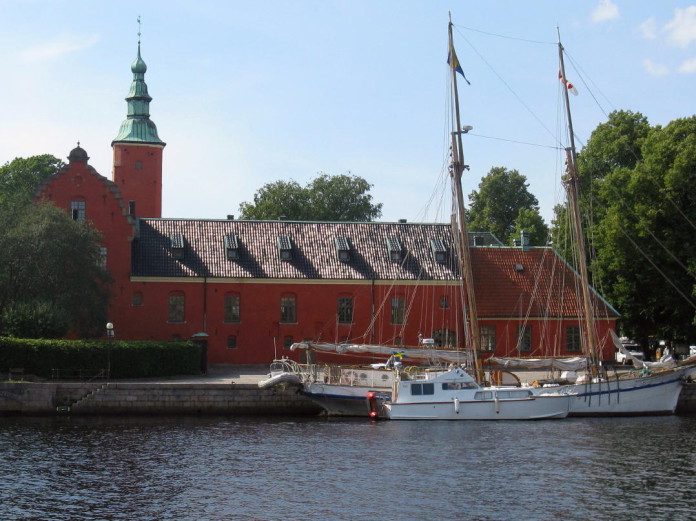 Our headline quotes Anders A. Ekblom, a business representative of Halmstad. During the Tall Ships Races in 2011 we found that this slogan is an appropriate description of the character of the city in the south of Halland.
Nearly 400,000 people attended the event at Halmstad's waterfront, with 65 sail training ships visiting. During those days, the hometown of both Per Gessle bands Roxette and Gyllene Tider ("Halmstad Power Pop") was part of the big world again. The spectacular event was repeated in 2017.
At the same time, the more relaxed rhythm of life in a city of 71,000 inhabitants continued around the market square: Here we saw small shops, market stalls, water fountains, cobblestones, half-timbered houses, cafés, park benches, plenty of floral decorations and an infinite number of bicycles.
City centre
Not only does the city centre attract visitors with its shops, bars and restaurants but also with parks, sculptures (Picasso, Milles), a new, architecturally exciting city library (the glass facade of the building reaches a few metres beyond the banks of the Nissan River), a castle (Halmstads slott) and a modern event hall (Halmstad Arena).
Surroundings: beaches and nature reserves
Halmstad has 45 kilometres of beach in total, with small coves and long sandy beaches. The most well-known beach is Tylösand. The beaches are also a paradise for windsurfers, kite surfers and kayakers.
Away from the coastal areas, one can find even more nature, within no less than 46 nature reserves. You can go canoeing, fishing or swimming in the lakes. Halmstad's surroundings also offer great opportunities for hiking, cycling, climbing and orienteering.
Hiking trails and cycle paths
If you enjoy hiking, we recommend the Prins Bertil's path (from Halmstad Castle to Tylösand then on to the Möllegård nature reserve) as well as the Hallandsleden trail that links up with the Bohusleden trail in the north and the Skåneleden trail in the south.
Cyclists can ride along the old railway embankment between Halmstad and Simlångsdalen (Bolmenbanan). There is also the popular Kattegattleden. It is Sweden's first national cycle route, inaugurated in 2015.
Golfing Capital of Sweden
Don't forget about golfing! Halmstad likes to regard itself as "Sweden's golfing capital". There are 12 golf courses. In the Scandinavian School of Golf you can even combine academic studies with playing golf.
---
  Hotels in Halmstad
Book now:  Hotels, hostels, B&Bs in Halmstad
During our visit, we stayed at the  Best Western Plus Grand Hotel Halmstad , directly by the (quiet) railway station. Our room was spacious, bright and clean. The breakfast buffet was very substantial. We were even able to mix our own muesli. It is only a ten-minute walk from the hotel to the city centre.
Are you a fan of Roxette? Stay at Per Gessle's fantastic Hotel Tylösand by the sea.
---
  Holiday homes in Halland
Wide selection of holiday homes, including cottages, villas, cabins and apartments.
Book now: Holiday homes in Halland
---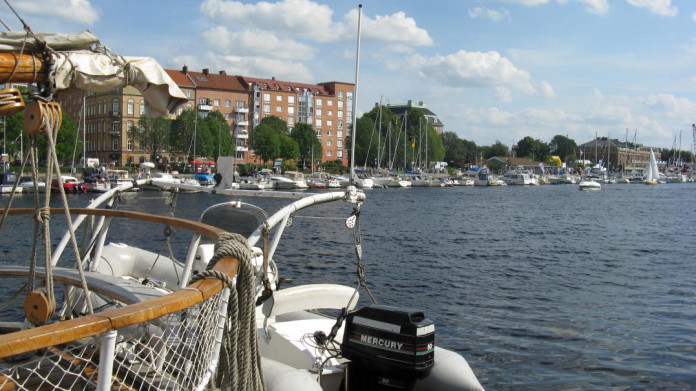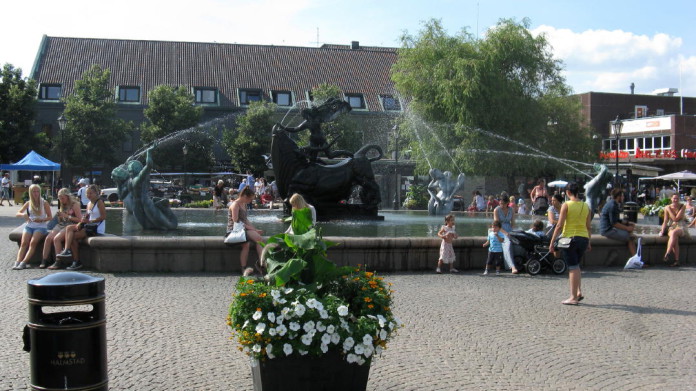 Market square (Stora torg)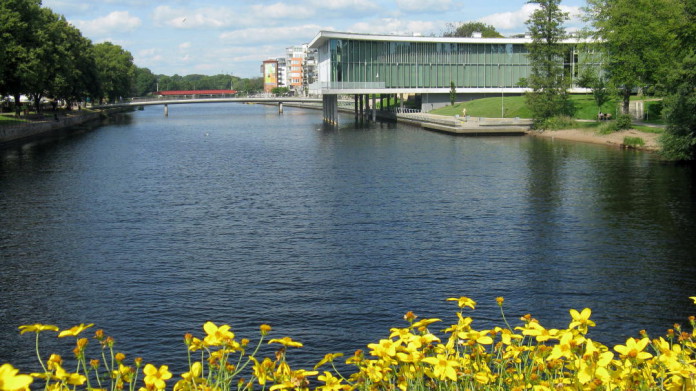 The new library extending out over the river Nissan (Halmstads Stadsbibliotek)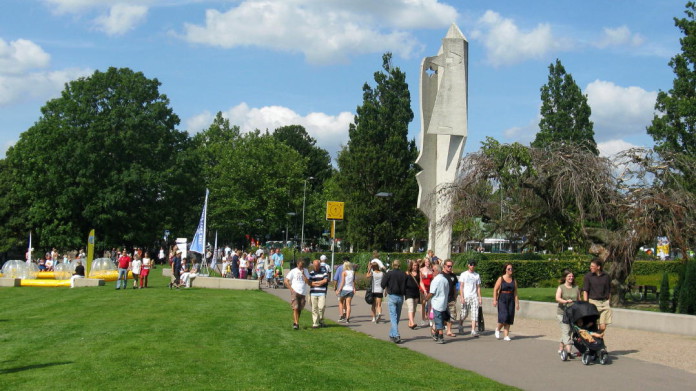 Picasso's sculpture "Woman's head" in the park Picassoparken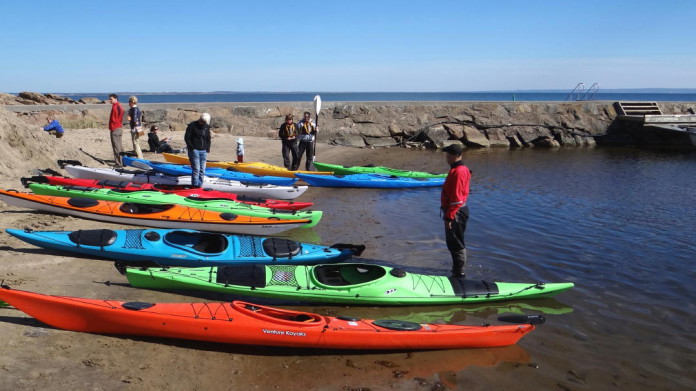 In Grötvik harbour