If you are visiting Gothenburg and have kids with skateboards or scooters, we can recommend a free outdoor skatepark, the "Actionpark". It is located near the Scandinavium indoor sports and event arena. The skatepark measures almost 2,000 square meters. The park is great for skaters and riders at every skill level.
As scooters have grown in popularity in Gothenburg and Sweden, they are not banned in the park. Skaters and scooter riders seem to get along well. Even BMX bikes and inline skates are allowed in the park.
Cafés
During the summer there is a small café next to the skatepark. You will also find a restaurant and café in the adjacent underground cinema complex "Bergakungen".
How to get there
See map.
More info
---
  Hotels in Gothenburg
Book now: Hotels, hostels, B&Bs in Gothenburg
---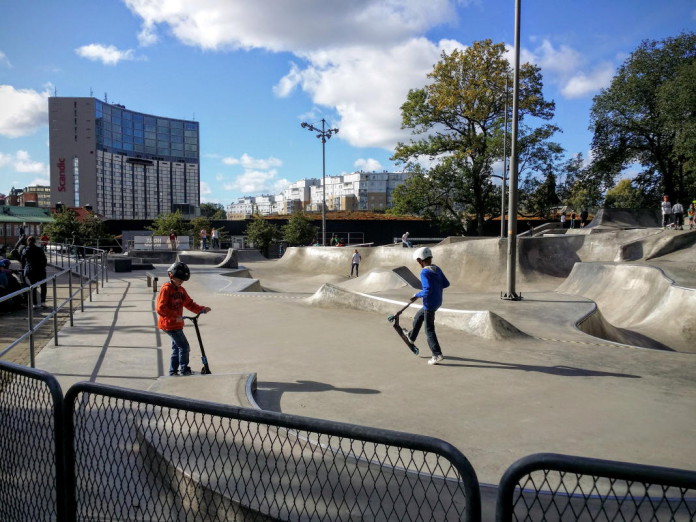 The building in the background to the left is the  Scandic Hotel Opalen – the hotel is just across the street from the skatepark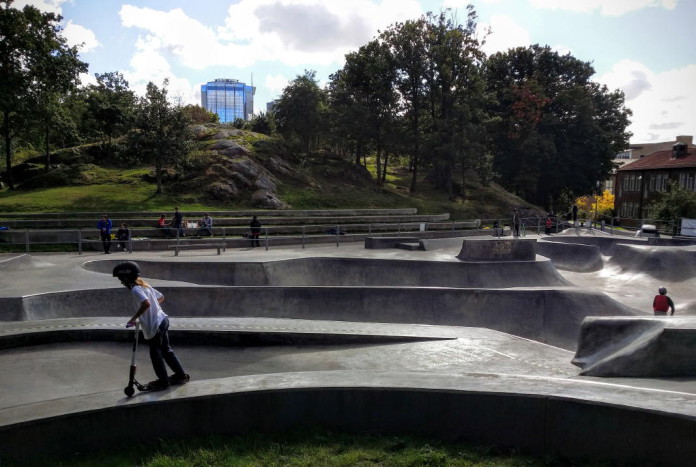 In the background you can see one of the three towers of the  Gothia Towers Hotel