Here comes a travel tip for our motorhome tourists: The Swedish national roads 83 and 84 pass through Hälsingland's and Härjedalen's cultural and natural landscapes, from the coast in the east to the mountains in the west. The road is called the Fjällvägen Road. It is approximately 400 km long.
Among other things you get to see Sweden's newest World Heritage Site, the Decorated Farmhouses of Hälsingland, and the tourist town of Järvsö with its ski slopes, zoo, and downhill moutainbike park.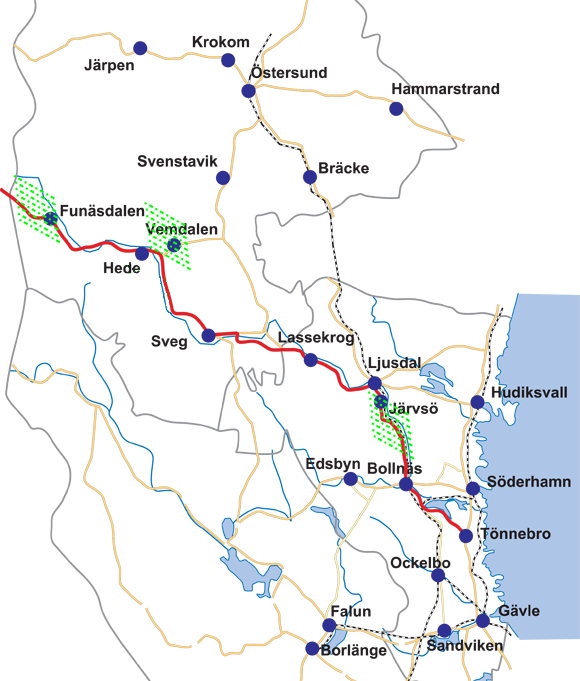 Towards the west, the road leads into mountains and wilderness of Härjedalen. This area is great for skiing: Vemdalen (58 downhill runs and 35 lifts) and Funäsfjällen (136 downhill runs and 39 lifts).
The municipalities and tourism organizations along the road have named it the "Fjällvägen", which can be translated as the "mountain road". The road is approximately 400 km long.
Road trip
If you don't own a motorhome, you can just as well drive the Fjällvägen Road in a normal car and stay in hotels along the route. See links below for accommodations.
---
  Hotels in Hälsingland
Book now: Hotels, hostels, B&Bs in Hälsingland
  Hotels in Härjedalen
Book now: Hotels, hostels, B&Bs in Härjedalen
---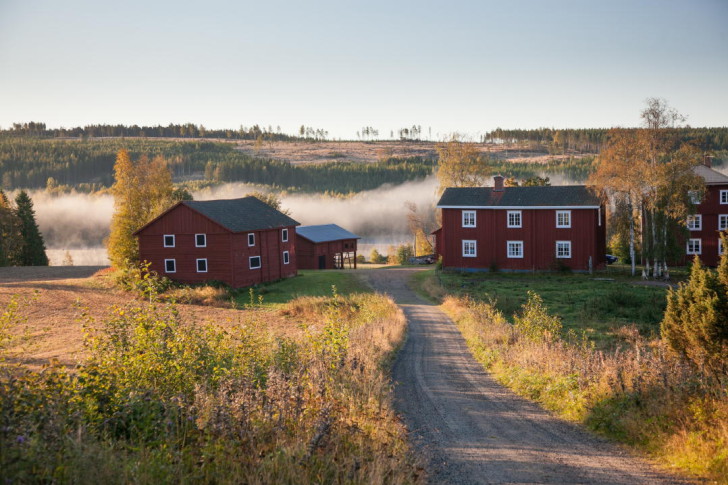 The Decorated Farmhouses of Hälsingland along the road
Photos: The Fjällvägen project, Jocke Lagercrantz