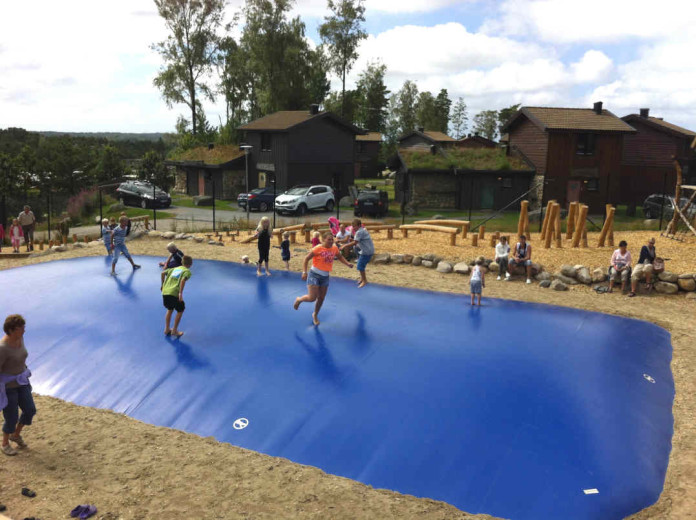 Here comes a list of all five-star campsites in Sweden 2015, from the south to the north. All campsites are members of SCR, the National Swedish Camping Association. If you want to book a camping cabin/hut on one of these campsites, you can follow the respective link to Booking.com:
1
Böda Sand, Löttorp, on the island of Öland
A complete holiday village with lots of activities and a 20-km white sandy beach with shallow water. A paradise for families with children.  Book now
2
Sonjas Camping, Löttorp, on the island of Öland
Northern Öland boasts some of Öland's longest and best sandy beaches. This is a lovely, tranquil five-star family campsite with something to offer most people, young and old.
3
Kneippbyn Resort Visby, on the island of Gotland
This is Gotland's only five-star camping site.  Book now
4
Apelviken, Varberg, Halland
The campsite is situated between two beaches. Choose to swim from the rocks or the beach. Excellent for windsurfers.  Book now
5
Västervik Resort/Lysingsbadet, Västervik, Småland
Sun-warmed cliffs, a sandy beach or water games in the pool at one of Sweden's finest holiday resorts. Västervik in Småland is a great place to be during summer.  Book now
6
KronoCamping Lidköping, Lake Vänern, Västergötland
A unique location on the shores of Lake Vänern with only a 15-minute walk to central Lidköping.  Book now
7
Daftö Camping Resort, Strömstad, Bohuslän
By the sea and only 5 km south of the charming seaside town of Strömstad. A modern holiday establishment with 5-star camping facilities, cottages, shop, restaurant, outdoor pool and a wide choice of activities. See picture above.  Book now
8
Årjäng Camping&Stugor Sommarvik, Årjäng, Värmland
Sommarvik, a private centre open all the year round, is situated on the sunny side of Lake Västra Silen (the Dalsland Canal system). Family campsite, six holiday villages. Canoeing centre and fishing centre.
Nominated "One of Europe's leading campsites" with the very highest standard of accommodation and service.  Book now
10
Byske Havsbad, Byske, between Skellefteå and Piteå, Norrbotten
The pearl of the Gold Coast – a five-star holiday park by Bottenviken and Byske River's mouth. A family oriented establishment with lots of activities for young and old.  Book now
11
Pite Havsbad, Piteå, Norrbotten
At Pite Havsbad everyone makes an effort to ensure that you can relax and really enjoy yourself.  Book now
Photo: Woodwork AB