WildSweden is Dalarna's contribution to the Swedish Tourism Award 2015 ("Stora Turismpriset"). This year the prize is awarded for the 22nd time in a row, and the awards ceremony will take place in Stockholm on Tuesday, October 20. In Dalarna, it is Destination Dalarna which nominates the region's candidate.
Guided safari tours
WildSweden is the organizer of guided safari tours focusing on wildlife in Sweden. The company has more than ten years of experience in creating memorable and educational experiences around animals such as moose, wolf, beaver, bear, arctic fox and grouse.
International audience
WildSweden has received guests from all over the world who have com to experience wildlife up real. More than 75 countries are represented in the customer database.
Destination Dalarna's justification for WildSweden's nomination reads:
"WildSweden organizes and conveys adventure activities and travel packages characterized by learning and sustainability. This is done in a very successful way. WildSweden offers an international audience reasons to travel to Sweden and choose Dalarna as as their travel destination. WildSweden is a shining example of export orientation and of a strategic use of social media. Add to that Marcus Eldh's unique entrepreneurial spirit, good hospitality and great commitment to generously sharing his knowledge and experiences with others."
"Wolf Tracking in Winter" has made it to National Geographic's list "50 Tours of a Lifetime"
One of WildSweden's trips was appointed earlier this year to "National Geographic's 50 Tours of a Lifetime". The tour that was named one of the best in the world is called "Wolf Tracking in Winter", the only Swedish tour that made it to the list.
More info
---
  Hotels in Dalarna
Book now: Hotels, hostels, B&Bs in Dalarna
---
  Holiday homes in Dalarna
Wide selection of holiday homes, including cottages, villas, cabins and apartments.
Book now: Holiday homes in Dalarna
---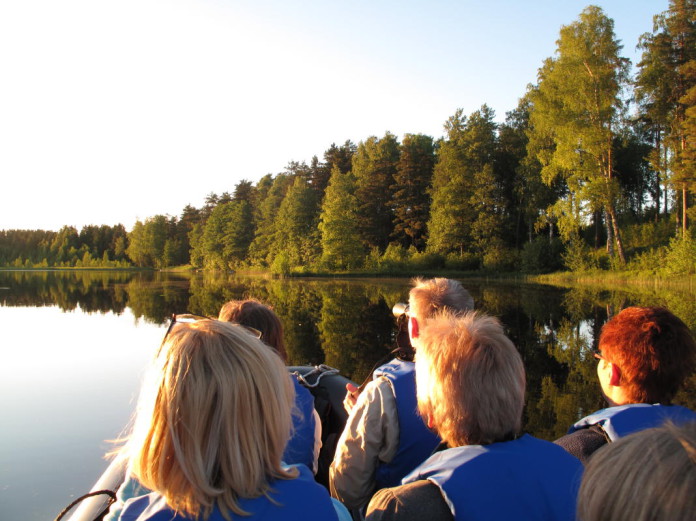 Source: Visit Södra Dalarna AB, photo: Marcus Westberg (featured image) and WildSweden
Update October 21, 2015
We had a hunch. Last night WildSweden was in fact declared winner of the Swedish Tourism Award ("Stora Turismpriset 2015"). See picture below. There were 15 candidates from all over Sweden.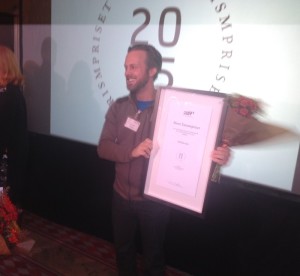 Photo: Tillväxtverket