One of the news during Eurovision Song Contest in Stockholm is an 81-metre tower, which will be placed at the Eurovision Village in the Kungsträdgården park. Starting April 29, visitors can visit the City Skyliner attraction and get a completely breathtaking and unique view of the inner city.
Spectacular family attraction
"We are proud to offer a spectacular family attraction with 360 degree panoramic views over a stunning location. With its 81 metres, the City Skyliner will be one of Stockholm's highest points. It will be a totally unique experience from a place that has never before been available," says Jesper Ackinger, Manager of the Stockholm Eurovision-organization.
The City Skyliner will be one of the main attractions in Eurovision Village, Kungsträdgården during Stockholm's hosting of the Eurovision Song Contest in May.
Singalong during the ESC, with City Skyliner in the background (photo taken May 10)
Starting April 29
By April 29, Stockholmers and visitors can try the new attraction and enjoy the 360 degree panoramic view of Stockholm. The City Skyliner, which is also accessible to wheelchair users, takes 60 people at a time and will cost SEK 100 per ride.
Open April 29 – May 20.
The tallest buildings in Stockholm
61 metres: Hötorgsskraporna (the five high-rise office buildings on Sveavägen in central Stockholm)
81 metres: Stockholm City Skyliner
84 metres: Stockholm Globe Arena
106 metres: Town Hall Tower
121 metres: Eclipse (amusement park Gröna Lund)
155 metres: Kaknästornet (TV tower)
---
  Hotels in Stockholm
Book now: Hotels, hostels, B&Bs in Stockholm
---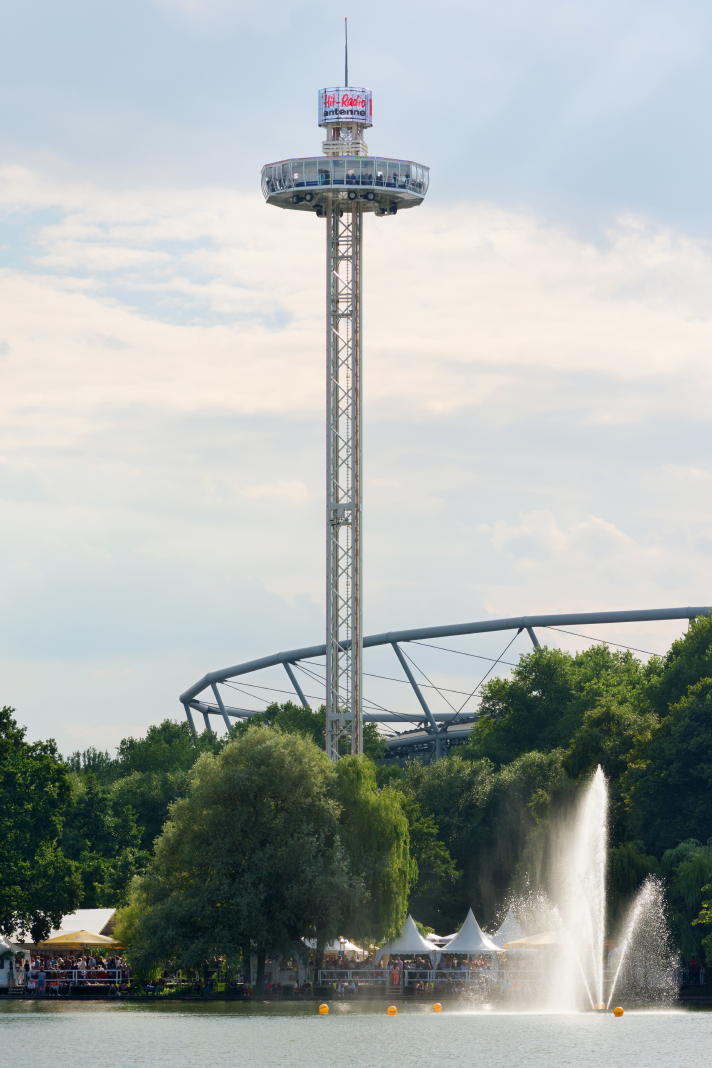 Source: Stockholm Business Region, photos: City Skyliner; photo of singalong: Mark Hermaneau