Anyone who has ever been to Sweden knows the classic Swedish cinnamon roll, called kanelbulle. It is one of Sweden's most popular sweet snacks. The cinnamon roll (or "cinnamon bun") is often served at Swedish coffee breaks ("fika").
"Kanelbullens dag"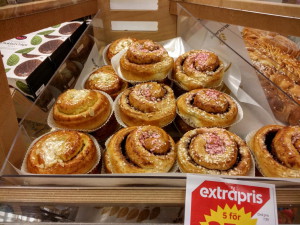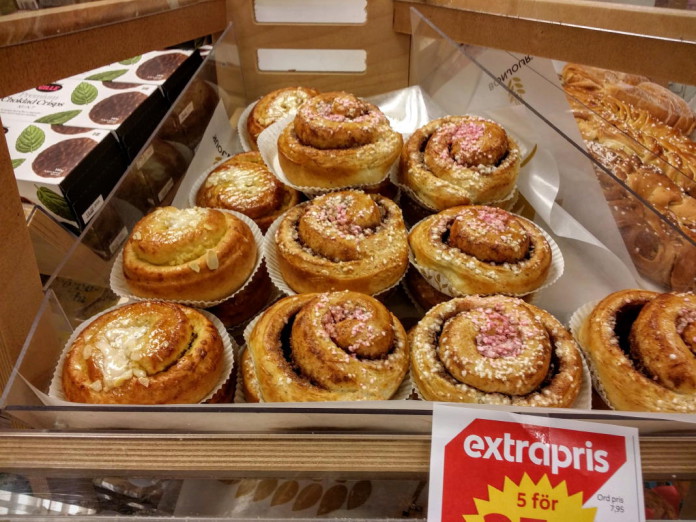 The cinnamon buns are available at Swedish supermarkets, cafés, kiosks, and gas stations. One could almost say that pretty much every day in Sweden is a "Day of the cinnamon bun" (Kanelbullens dag).
But as it is in Sweden: Many favourite dishes have their own holidays in the calendar, and in the case of the cinnamon bun it is October 4, when this delicacy is especially celebrated. We have celebrated this "food day" since 1999.
Almost 60 percent of all Swedes are expected to enjoy  a cinnamon bun on October 4. Approximately seven million buns will be sold on that day, and at least as many will be baked in Swedish homes. Have a happy fika!
Read more about food and drink from Sweden.
In Småland you can take a chairlift up to the top of a mountain to eat your cinnamon roll (on October 4)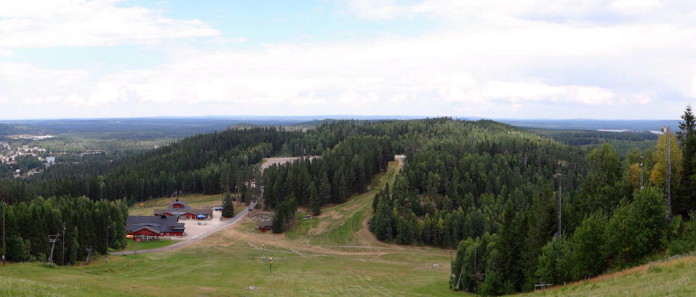 As this year's Cinnamon Bun Day falls on a Sunday, the sweet feast can also be perfectly combined with a great trip. Therefore, the Isaberg Mountain Resort in Småland opens its chairlift to the summit on this day, and invites all "lift-drivers" to freshly baked cinnamon rolls and coffee on top of the mountain. To mark the occasion, a visit of the observation tower is also free. The ride up and down the mountaion on the chairlift costs 70 SEK per adult, children aged between 5 and 12 pay 30 SEK, and younger children ride for free.
Isaberg Mountain Resort in Småland
We do recommend the  Holiday park Isaberg Mountain Resort in Småland that we have tested ourselves with our kids (then aged 12 and 8). Unusual by Swedish standards: This holiday park is open all year round.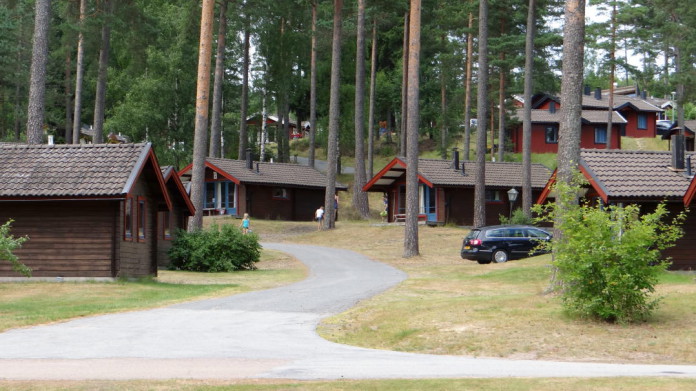 Isaberg Mountain Resort in Småland
Textual source: VisitSweden DE and Mindshare mediebyrå, our translation – the pictures are our own with the exception of the cinnamon rolls on the top of the page (photo: Michael Krantz/Kokaihop.se)