The Church of Sweden still has a strong position in Swedish society, even though it ceased to be a state church in the year 2000. Prior to this date it was almost compulsory for everyone living in Sweden to be a member of the Church of Sweden. When we came to Sweden in 1997, we automatically and without being asked became members of the Church of Sweden (at that time we wondered what immigrants from Islamic countries thought about this practice). This automatic membership does no longer exist.
Until 1991 the Church of Sweden acted with their church records even as residents' registration office ("folkbokföring"). Only then did Skatteverket, the Swedish Tax Agency, take over this role.
The Church of Sweden in figures
The Church of Sweden is an Evangelical Lutheran church. As we can see ourselves, it is often well attended and active in society in many ways. Generally Swedish cemeteries are lovingly cared for.
Some figures demonstrate the importance of the Church of Sweden:
almost 70 percent of the Swedish population are members of the Church of Sweden (6.3 million members)
46 percent of all newborns are baptized
29 percent of all 15-year olds participtate in confirmation classes
33 percent of all marriages take place in the Church of Sweden
76 percent of all burials take place within the Church of Sweden
5,000 choirs sing in the Church of Sweden, and they have approximately 94,000 members
Swedish churches have the best views
No matter whether one is a believing Christian or not, Swedish churches are usually worth a visit. Somehow the founders of almost churches and chapels managed to occupy the best places: Often Swedish churches are located on hills with great views.
Photo spots!
This is true for large churches in towns (such as the Domkyrka in Uppsala) as well as for smaller rural churches. So if you want to make impressive landscape pictures, then you can orient yourself by the churches. Where the churches are, you can often see for many miles.
Moreover, the church buildings are often well worth a visit. Sweden has not experienced war for over 200 years – that is why much has been preserved that was destroyed in continental Europe. You will also find many wooden churches in Sweden such as the one in Skållerud, Dalsland – see picture below.
Directory of Swedish churches
An overview of 3,600 Swedish churches can be found on www.kyrkokartan.se. There churchgoers can review their own church or upload images. There are many search functions.
Cathedrals
In Sweden there are 15 cathedrals. They are all popular places to visit, even for tourists. This is especially true for the Stockholm Cathedral, the Storkyrkan in Stockholm's Old Town Gamla Stan.
More info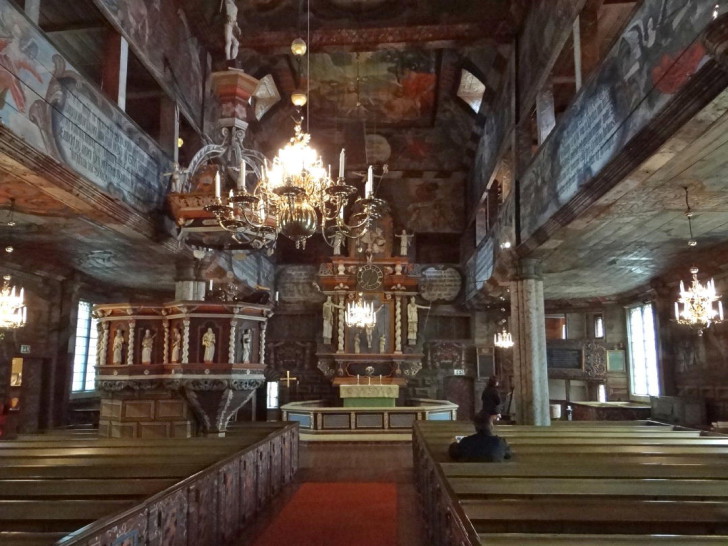 Habo Church in Västergötland – see even photo on the top of the page
Ingatorp Church near Eksjö in Småland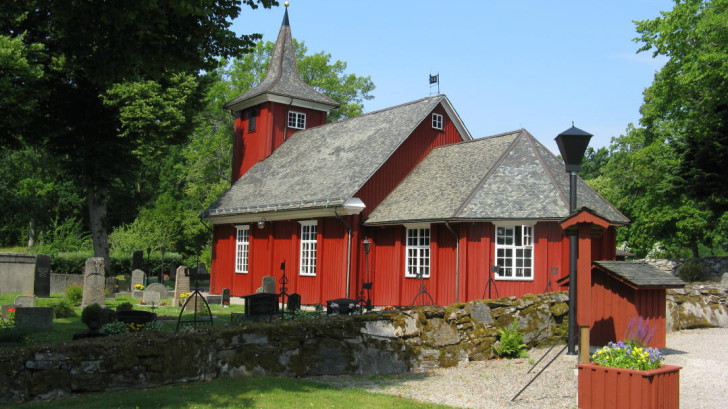 Skållerud church in Dalsland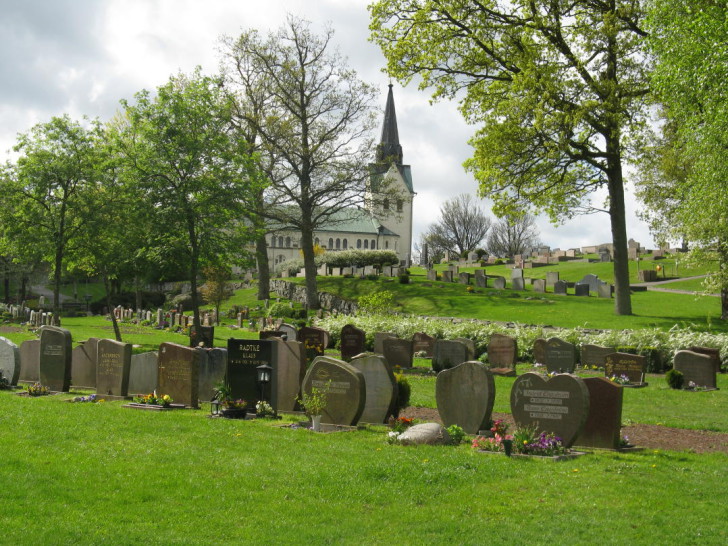 Lindome Church in Mölndal, south of Gothenburg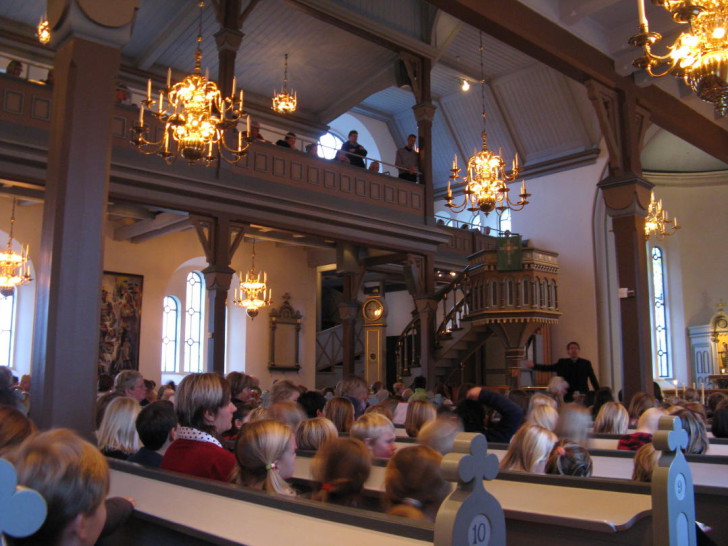 Religious school service in a Swedish church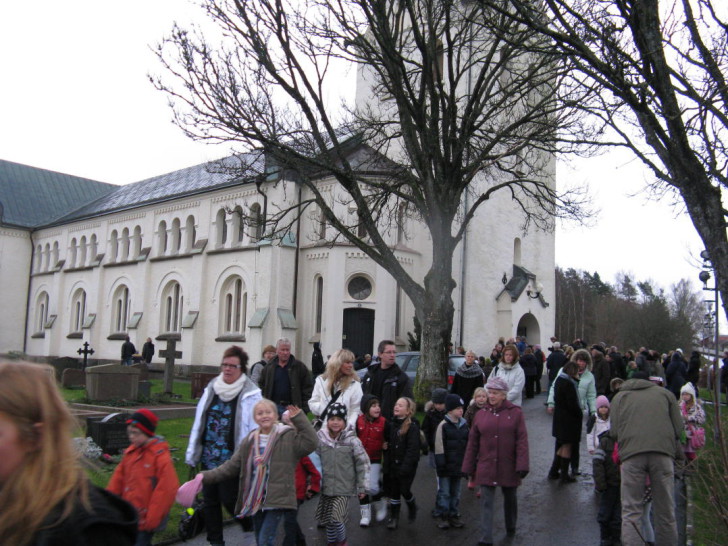 Lindome Church again
The figures in the article are from 2014