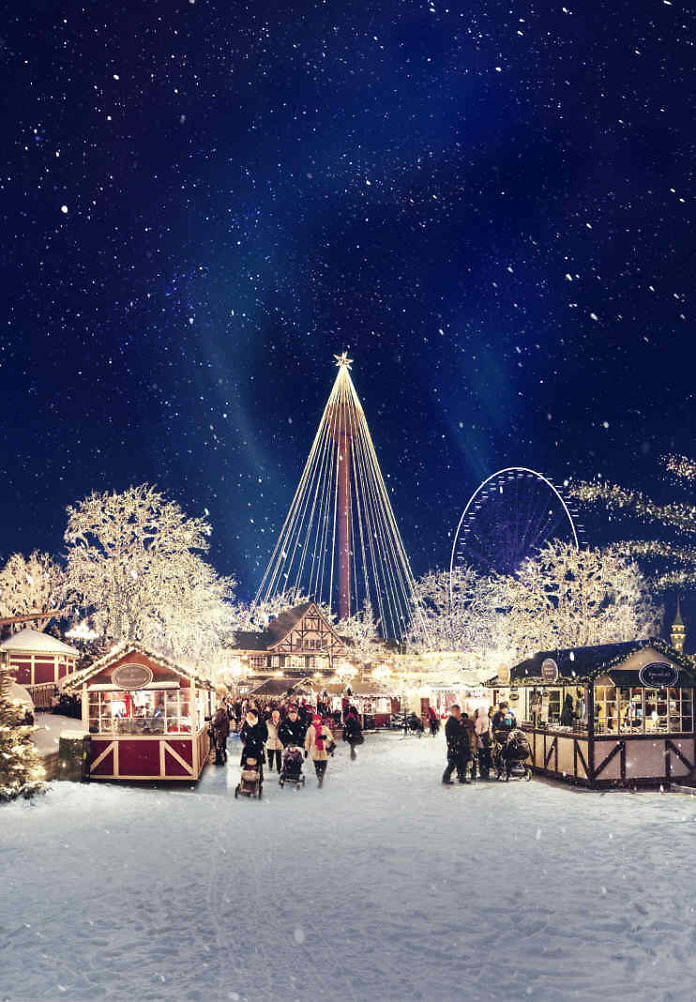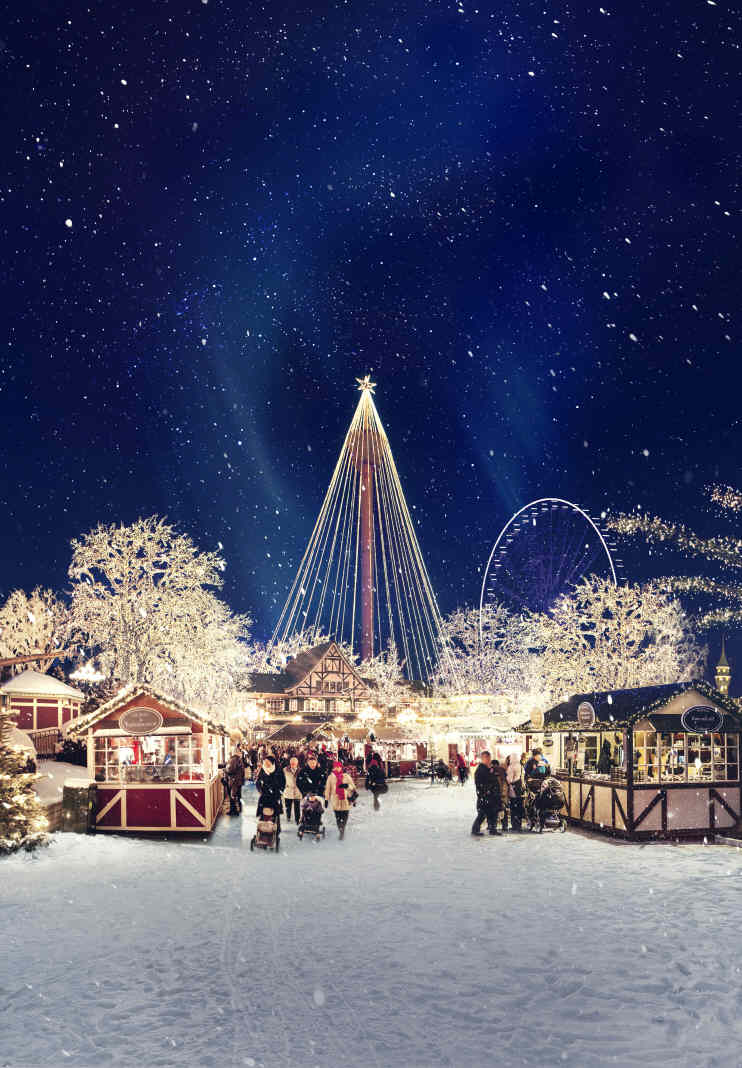 It is time for the next excitement at the Liseberg amusement park in Gothenburg. The pleasant thrill of Christmas awaits inside the gates, with snowmen, a Christmas market, a spectacular ice ballet and Santa Claus himself. New features this year include a magnificent light show and various light installations.
Sweden's biggest Christmas market will open this evening at Liseberg. The amusement park in Gothenburg is decorated with more than five million Christmas lights, 1,300 Christmas trees and three tonnes of artificial snow. Christmas spirit is guaranteed.
The theme for this year: light
The theme for this year's Christmas at Liseberg revolves around what guests appreciate most – light.
"When we ask our guests why they choose to visit Christmas at Liseberg, the main reason is the light," explains Lotta Carlsbogård, creative manager at Liseberg.
All this year's new features centre around light: A magnificent light display called "A Winter Dream" will be shown every evening in Drömmarnas Jul, the area next to Stora Scenen stage. This year for the first time, Liseberg Gardens will be open for the entire Christmas season. The area has been transformed into a Christmas fairyland where, among other things, fairytale characters illuminate the winter darkness.
Market stalls and attractions
As usual, guests can hunt for gifts at the Christmas market stalls, which sell everything from mulled wine, sweets and Swedish delicacies to handicraft and design products.
About 20 attractions will be open during the winter.
You can join an exciting treasure hunt in the Medieval Village, and kids can hand their Christmas wish lists to Santa Claus at Santa's workshop. Last year Santa received over 40,000 wish lists, so the workshop was very busy.
Throughout the amusement park, guests will be greeted with glittering lights on the trees and buildings, and the Christmas star will shine at the top of Liseberg Tower on the mountain. Almost all the lights are energy-saving LEDs, which means the Christmas lights consume 90% less energy than when Christmas at Liseberg first opened in 2000.
This evening at 18:00, for the seventeenth year, the lights will come on and the gates will open to Christmas at Liseberg.
Open
17 – 19, 24 – 26 & 30 November
1 – 3, 5 – 10, 12 – 23 & 26 – 30 December
See opening hours here.
More info
http://liseberg.com/en/home/Amusement-Park/Christmas-areas/
---
  Hotels in Gothenburg
Book now: Hotels, hostels, B&Bs in Gothenburg
---
Related article
Seven reasons to visit the Christmas City Gothenburg
Source and photos: Liseberg