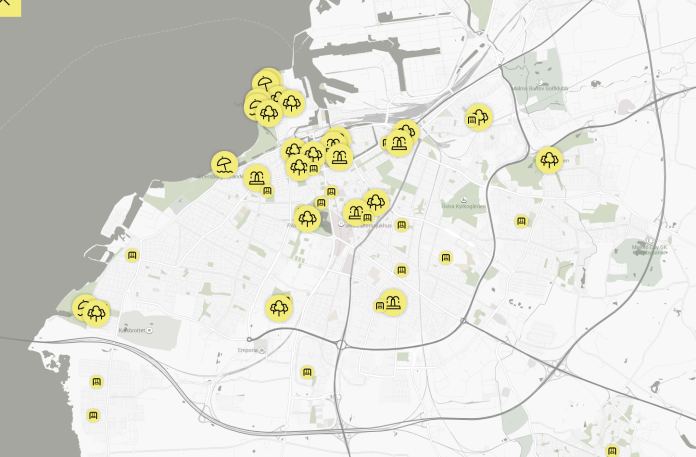 The city of Malmö has published a new digital guide for the summer season. It lists beaches, parks, playgrounds, and squares in Malmö. The guide is in Swedish but can easily be understood even if you don't speak Swedish.
Go to synspastan.malmo.se and click on the yellow button to the right ("HITTA DIN PLATS I SOLEN PÅ KARTAN"). This will take you to a map with four types of places:
parks ("parker")
squares ("torg")
beaches ("strand")
playgrounds ("temalekplatser")
You can click on the symbols in the map to get more information and see a photo of the respective place.
As you can see in the following video, the Malmö Parks Department has really worked hard to make everything shipshape for a fabulous summer season in Malmö.
Update May 30, 2016 – The digital guide is back!
It seems that the digital guide that we mention above is only made available during the summer months (which makes sense). The guide was unavailable during the winter but now it's back. Great!
---
  Hotels in Malmö
Book now: Hotels, hostels, B&Bs in Malmö
---
Photo: screenshot