Here we will gather pages with facts, figures and data about Sweden. The pages will contain background information on the geography, society, politics and culture of the Nordic country. Let's begin with the basic facts about Sweden: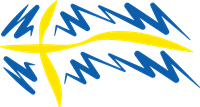 Basic facts
Capital: Stockholm
Population: 9.7 million, about 0.13 per cent of the world's population
Life expectancy: Men 80.1 years, women 83.7 years
Foreign-born inhabitants: 15 per cent
Religion: The Church of Sweden is Evangelical Lutheran. There are also many other religions and denominations
Language: Swedish
Form of government: Constitutional monarchy, with parliamentary democracy
Parliament: The Riksdag, with 349 members in a single chamber
National Day: 6 June
Education: Nine years of compulsory schooling, but most pupils continue to the three-year upper secondary school. Around one-third go on to higher education at universities and colleges throughout Sweden
Working hours: Standard work week is 40 hours, minimum paid vacation is 5 weeks
Labour force participation: Men: 68.6 per cent. Women: 63.7 per cent
Longest north-south distance: 1,574 km
Longest east-west distance: 499 km
Total area: 528,447 sq km, the third-largest country in Western Europe after France and Spain
Urban and industrial land: 3 per cent
Agricultural land: 8 per cent
Forests: 53 per cent
Marshland: 9 per cent
Grasslands: 7 per cent
Bare rocks and mountains: 12 per cent
Lakes and rivers: 9 per cent
Highest mountain: Kebnekaise (2,103 m)
Biggest lake: Vänern (5,650 sq km)
Calling code: +46
Internet code: .se
Time zone: GMT (UTC) +1
Currency: 1 krona (SEK) = 100 öre; for details see Swedish Krona rates and converter
GDP per capita (PPP): SEK 372,800
GNI per capita: SEK 381,100
Population in major cities (including suburbs): Stockholm: 2,123,300 – Gothenburg: 928,600 – Malmö: 656,400
Most important export goods: Machinery and transport equipment, chemicals and plastic and rubber products, electronics and telecommunications equipment, energy products, industrial machinery, road vehicles, minerals, foodstuffs
Source: Statistics Sweden. Date: 2014. This text was originally published on Sweden.se, Sweden's official website. It is republished with permission from Sweden.se.
Sweden in Swedish spelling
Sweden = Sverige. Swedish (the language) = svenska.
Related articles
Sweden's biggest lake, the Vänern