On our website you will find the latest information about Sweden's best travel destinations, including Stockholm, Gothenburg and Malmö, as well as personal travel tips. You will also see many photos, most of which originate from trips that we have made with our kids. On our pages you can also book your next holidays in Sweden by choosing from about 5,000 holiday homes/cottages and about 3,000 hotels. We are happy to help you if you have any questions regarding Sweden. Just contact us.
  Holiday homes and cottages in Sweden
You can book your holiday home, cottage, cabin or apartment here on Swedentips.se. Booking is secure and convenient. All properties have a best-price guarantee. We have 5,000 properties on offer. Powered by atraveo, a company of TUI travel plc.
  Hotels in Stockholm, Gothenburg and Malmö
Here you can book your hotel room in Stockholm, Gothenburg and Malmö. The accommodations also include affordable options such as hostels and B&Bs, but also luxury hotels. In cooperation with Booking.com.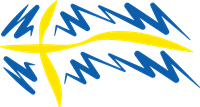 Welcome to Sweden
Sweden offers so many opportunities, whatever kind of holiday you have in mind. Sweden is a country where everyone speaks English. From the far north to the deep south Sweden has a wide variety of climates, activities and scenery that will stimulate your senses

and satisfy your every need. Sweden is the third largest country in Western Europe. Because of its long, narrow shape and northerly location, the landscape is highly diversified. From exciting survival camps in the untouched wilderness to relaxing on a cruise in the island-rich archipelago, from standing on the top of a snow-covered mountain to hanging at a bar at one of Europe's finest nightclubs, whatever your heart desires you will find it here.
Read our "Sweden 101": Good to know when travelling to Sweden.
Source: VisitSweden US